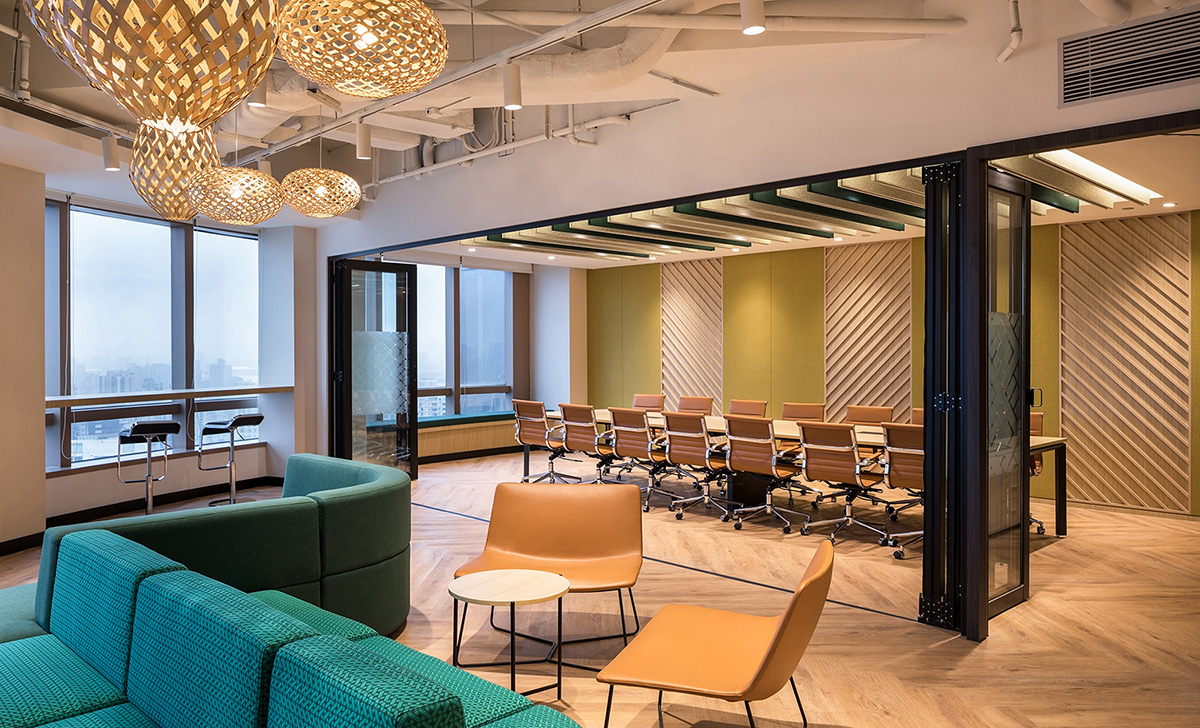 A Look Inside Zespri's New Offices in Shanghai
Interior design studio hcreates has recently designed a new office for kiwi fruit supplier Zespri in Shanghai, China.
"Zespri has relaunched and expanded its China headquarters in Shanghai. They took the opportunity to create a new aesthetic for the whole office incorporating Zespri's brand elements and core values. Zespri wanted a modern office that paid particular attention to creating a comfortable and healthy working environment for staff. Additional considerations for air quality and temperature, open space/flow between work areas, natural light, greenery, acoustics and ergonomics to deliver a comfortable and functional working space.
​
The materials selected throughout reflect the New Zealand heritage of Zespri. Timber finishes and soft canopy greens bring warm and natural feel to the space.
Zespri's fresh and bright brand colors are woven into the fabric and material choices throughout.

The main reception and greeting area is design to be a multipurpose space opening up to accommodate larger company events. Warm woods, woven textures, earthy greens and yellows greet you as you enter the space which looks out over a180-degree city view. The meeting spaces are designed to bring pops of bright Zespri branding colours into the office, with a pallet of crisp white, soft grey and fresh Zespri green in the main office areas," says hcreates.
Location: Shanghai, China
Date completed: July 2019
Size: 7,534 square feet
Design: hcreates