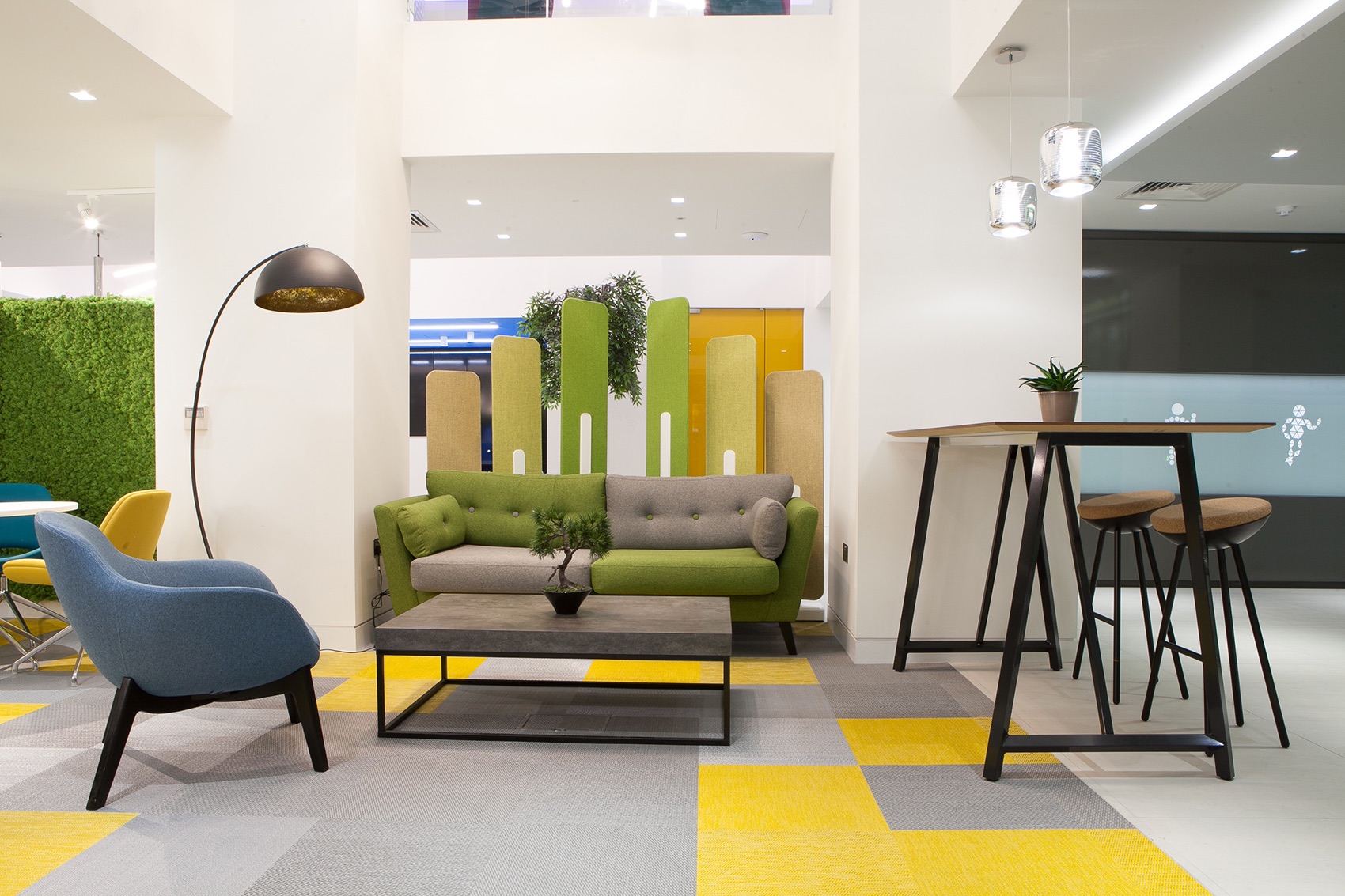 Inside MDC Group's New London Office
Interior design and office fit-out company MDC Group has recently designed itself a new office in London, England.
"Being not only a functioning office but a showroom for our clients the brief encompassed an modern-chic style that boasts both scandi and sophisticated elements. The colour scheme is bright and inviting to promote innovation, well-being and give inspiration to our visitors as well as staff based at our HQ! A bespoke 'design lab' offers an interactive display of fabric and finish samples for our clients to experience and even view their new furniture selection mocked up in our facility. Showrooms are challenging to design however we ensured daylight quality of lighting and a blank canvas approach to the furniture was used in this area so that all colours, samples and our clients proposed furniture would be the highlight of the space.

We have built in feature lighting that is changeable based on your mood, a design lab with writeable storage walls and even a rose room to allow for a private phone call, quiet thinking or even informal meetings! We knew it would be important to show many different ways of well-working in our space, so height adjustable furniture was key and also many ways to work to display agile working was crucial so we would encourage our own staff to practice as we preach."

The overall space is just over 9000 SF and with a boutique approach to design at its core MDC Group knew it would be important to include biophilic elements wherever possible known to de-stress environments and have a positive calming effect for those in the space. With living walls and plants galore the landscape really is defined by moody lighting, and color. The green spaces in the breakout and entrance areas are inviting and warm the office making the overall effect modern and bright," says MDC Group.
Location: Croydon – London, England
Date completed: 2018
Size: 9,000 square feet
Design: MDC Group