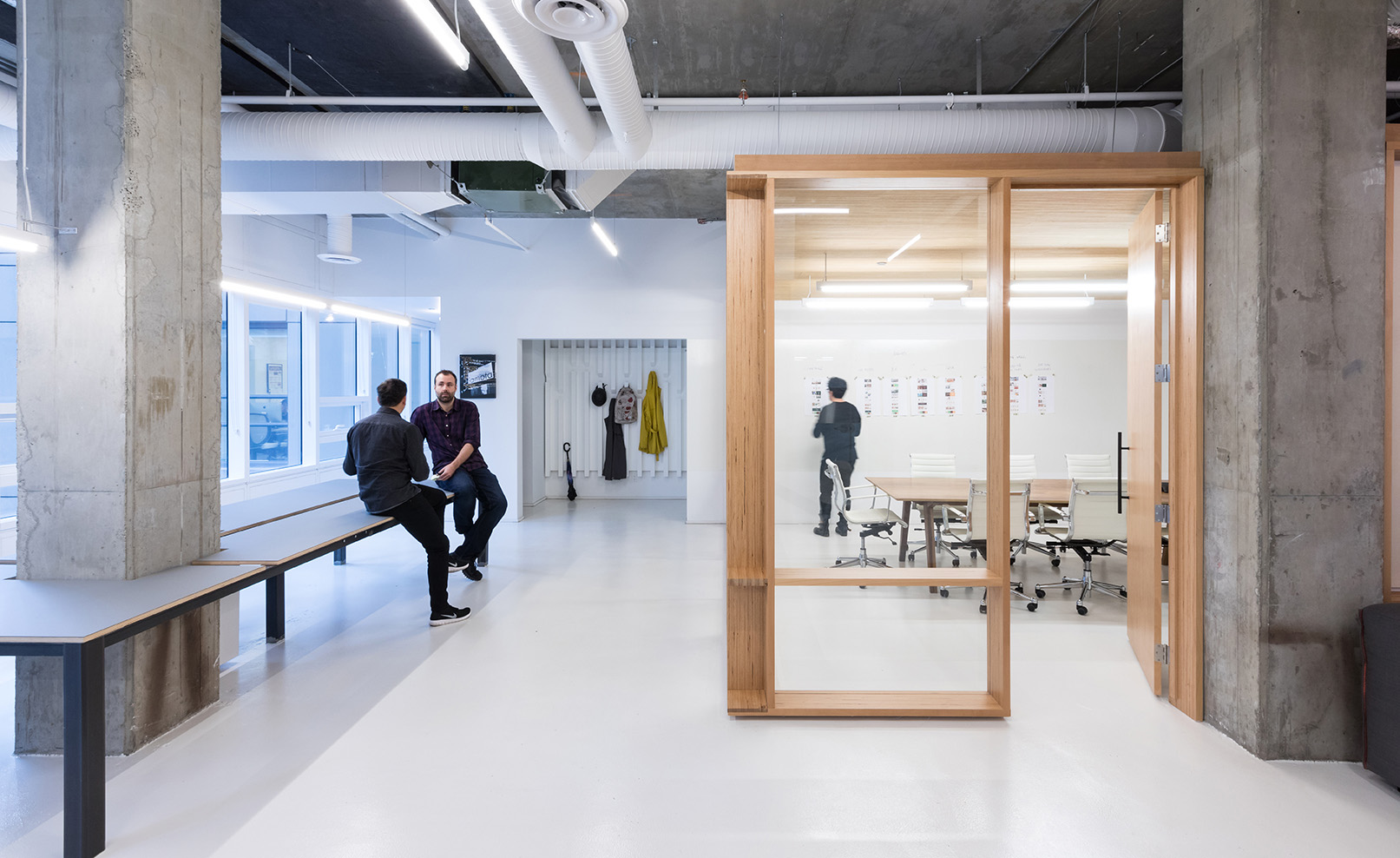 A Look Inside Private Ecommerce Digital Agency Offices in Vancouver
A private ecommerce digital agency recently hired interior designer Javier Campos to design their new office in Vancouver, Canada.
"An open concept plan was employed to encourage transparency and engagement throughout. Informal work areas provide both private and public space. A relaxed environment catered to the variations of daily work space," says Ashley Gesner.
Location: Vancouver, Canada
Date completed: 2018
Size: 2,120 square feet
Design: Javier Campos
Photos: Ema Peter