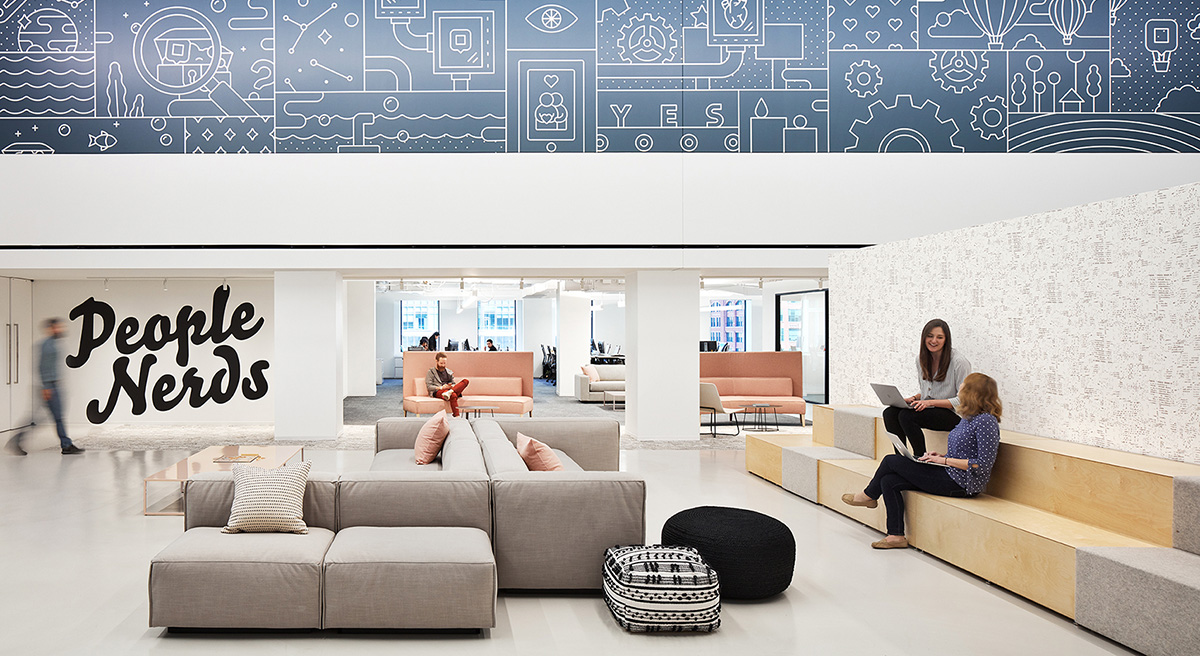 A Tour of dscout's Sleek New Chicago HQ
A team of architects from architecture interior design firm Eastlake Studio has recently designed a new headquarters for mobile app dscout in Chicago, Illinois.
"dscout's team of researchers, designers, storytellers and social scientists, aka "People Nerds," translate data into valuable marketing insight. The design for their new headquarters was inspired by the creative, collaborative processes they use daily. It incorporates numerous open and closed huddle areas, including two with garage doors, and has an abundance of marker and pinboard surfaces for idea visualization and staff recognition.

Playful branding and the tech company's relaxed work culture were also influential in the design concept, particularly in a two-story Town Hall space, which includes a projector wall, game tables, stadium seating and booths with metal mesh accents. A high impact frieze of dscout's signature icons wraps the 20-foot ceiling and accentuates the room's height. Adjacent to the large communal space, the Nerds can take it down a notch in a moody library or the designated think-tank zones collectively known as "The Studio."," says Eastlake Studio.