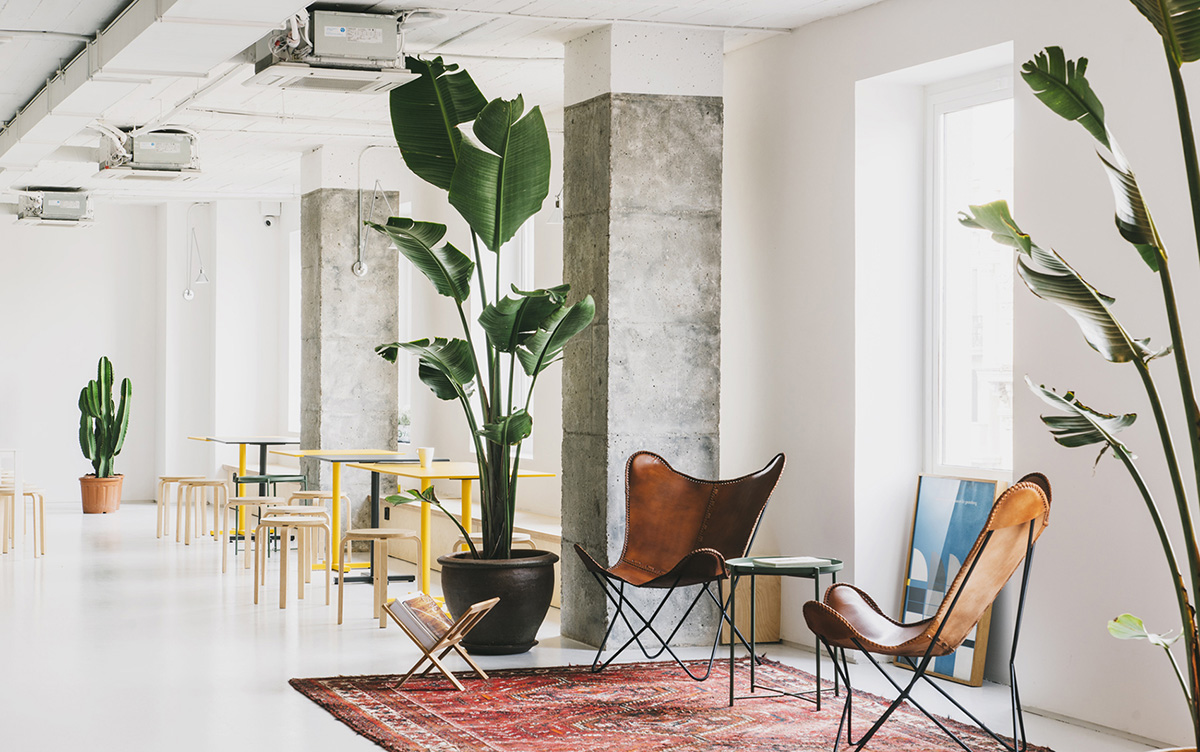 A Look Inside Cloudworks' Barcelona Coworking Space
Coworking space network Cloudworks has recently opened a new coworking campus in Barcelona, Spain, designed by architectural studio Mesura.
"When designing a work space, two different functions coexist within one area. On one hand, users need an atmosphere where they can concentrate and focus – a comfortable private space meant to work alone, communicate digitally, and organize meetings. On the other hand, they need a more open space to disconnect, recharge and get inspired – a space closer to a social gathering rather than an office.

The concept design of Cloud Coworking is based on this dual necessity from the work space. It uses wood, textile floors and dark colors for private working areas, accenting an atmosphere of seclusion and concentration, while bright colors and open sections define the communal spaces meant to take a break and talk to others," says Mesura.
Location: Barcelona, Spain
Date completed: 2019
Design: Mesura
Photos: Salva López