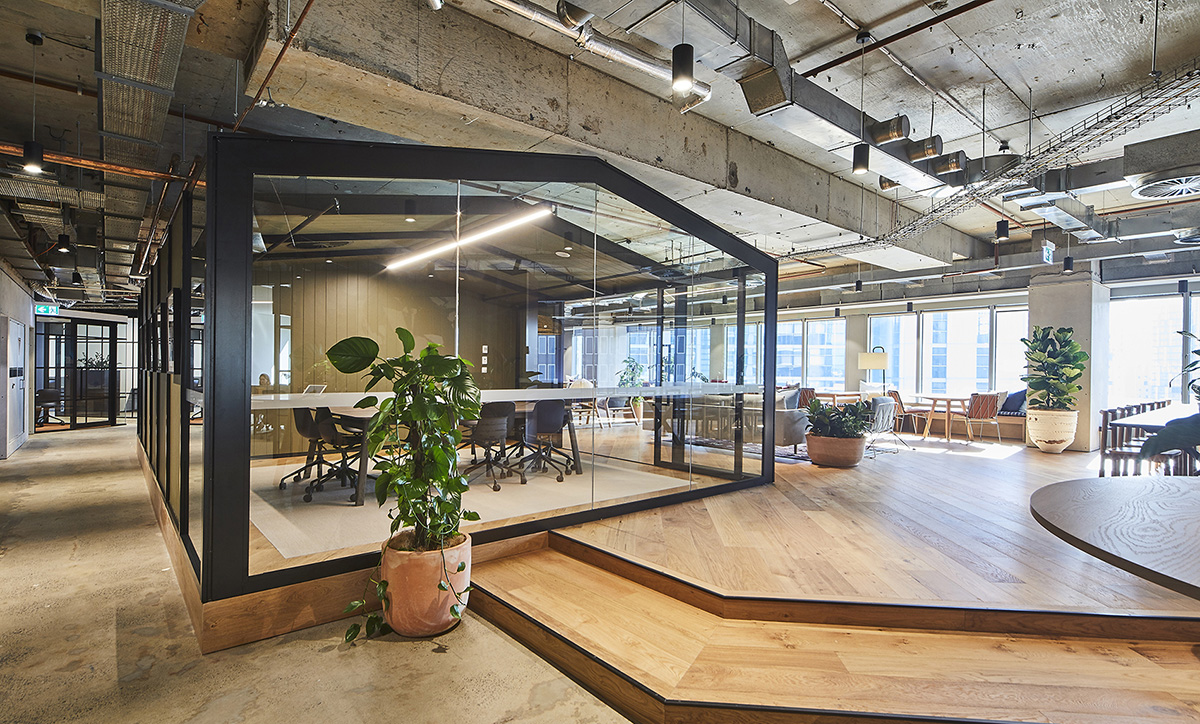 A Tour of Space & Co.'s Sydney Coworking Space
Space & Co, a coworking company that provides flexible workspaces for companies and individuals, recently hired architectural firm BVN Architecture to design their new coworking space in Sydney, Australia.
"Following the success of the Space&Co. Southbank project, the client once again engaged BVN Architecture along with Schiavello Construction to bring their latest co-working hub to life in one of Sydney CBD's most exclusive business precincts. The George St development is a functional and collaborative space built to support growth throughout the entire business cycle; providing a dedicated space for start-ups and established organisations alike.

Bathed in natural light, the spacious co-working space offers many private offices, communal tables and lounge areas for ultimate flexibility. Along with its multiple working spaces, the communal purpose built kitchen adds a vibrant touch to the already inspiring atmosphere.

Featuring industrial design elements of polished concrete, exposed ceiling, timber flooring and black accents, Space&Co's newest offering is an exciting architectural space for likeminded businesspeople to create. The 13,175-square foot space embraces technology and aims to provide tenants with state-of-the-art services to drive business success," says Schiavello Construction.