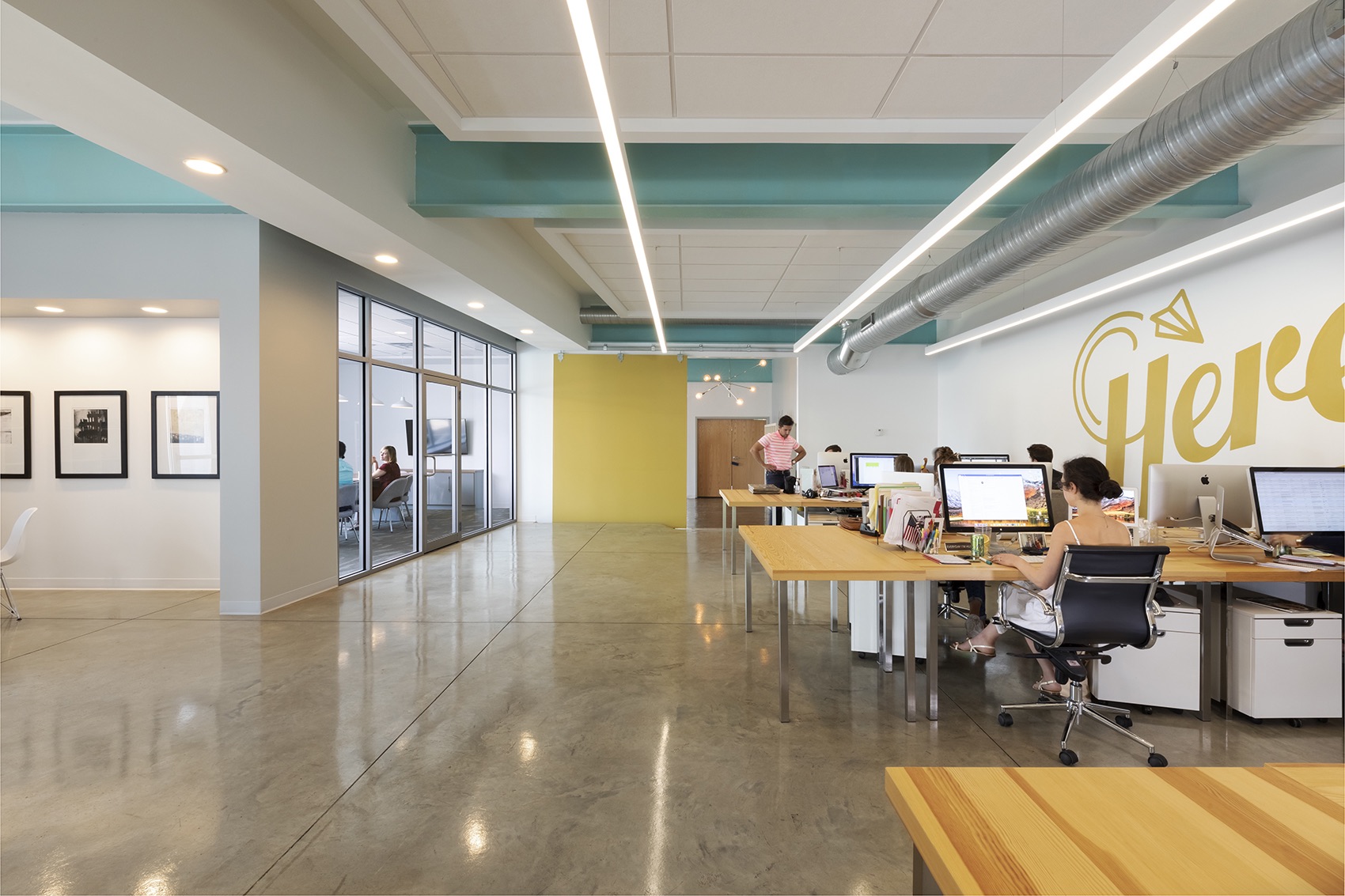 A Look Inside Pivot Marketing's New Indianapolis Office
Pivot Marketing, a marketing agency that provides digital marketing and advertising services, recently hired architecture interior design firm Axis Architecture + Interiors to design their new office in Indianapolis, Indiana.
"Pivot outgrew its office and was in need of a new space that was crisp, clean, and collaborative.

In 2016, Axis Architecture + Interiors transformed a former photography studio — and before that, a car showroom — into an open-concept office that encourages interaction and the sharing of resources. The 4,200-square-foot space celebrates natural light and accommodates Pivot's four distinct, yet interdependent, teams. The $225,000 design also includes a trio of breakout spaces and a glass-walled conference room that further embodies transparency and teamwork. Even the lack of executive offices reflects the roll-up-your-sleeves spirit upon which Pivot was founded.

To complement the breakout spaces, Axis included two focus booths for phone calls and distraction-free work. The economical design also includes a kitchenette and a large cafe table that hosts both formal and informal meetings. One unforgettable feature? A 40-foot mural designed and painted by one of Pivot's own creatives. The hand-painted "Here's to Progress" mural serves as a daily reminder of what Pivot stands for and how they work. It is a highlight in a bright, airy space that provides a refreshing and inspiring backdrop for Pivoteers and visitors alike," says Axis Architecture + Interiors.