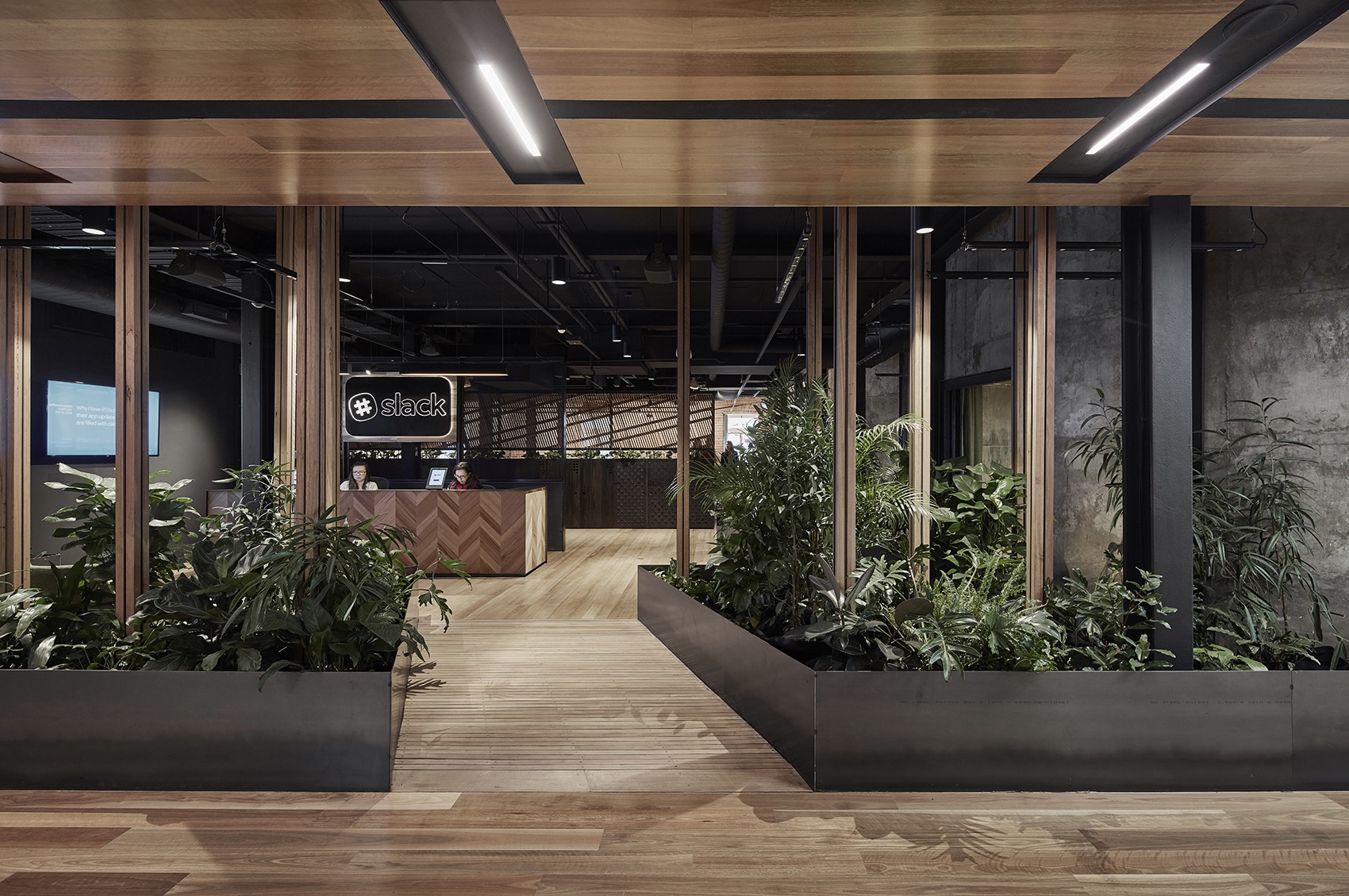 A Look Inside Slack's Modern Melbourne Headquarters
Slack, a technology company that helps and businesses communicate more effectively, recently hired architecture firm Breathe Architecture to design their new Asia-Pacific headquarters in Melbourne, Australia.
"The heart of this project is about providing a state of the art office for a 21st century tech company in the historically significant Maltstore. It is the intersection between a distinct past and an exciting future, where the digital, industrial and fabricated meets the natural, crafted and personal.

Careful consideration and preservation of the existing building fabric was important, as was the lifespan of the fit out. Whilst embracing the qualities and character of the existing building, a series of new spaces are also created. Spaces that are manifestations of Slack's core values – empathy, playfulness, thriving and solidarity.

Spatially, there are two distinct sides. Linked by a timber boardwalk and surrounded by an abundance of lush greenery, one side is for work and the other, for play. Nestled amongst this concentrated forest at the centre of intersection, sits a series of meeting rooms. Breakout spaces and private 'phone booths' are embedded throughout – providing more intimate, less heroic pockets of space; moments to pause.

Throughout, an abundance of greenery runs wild; occupying the workspace and providing a connection to nature," says Breathe Architecture.