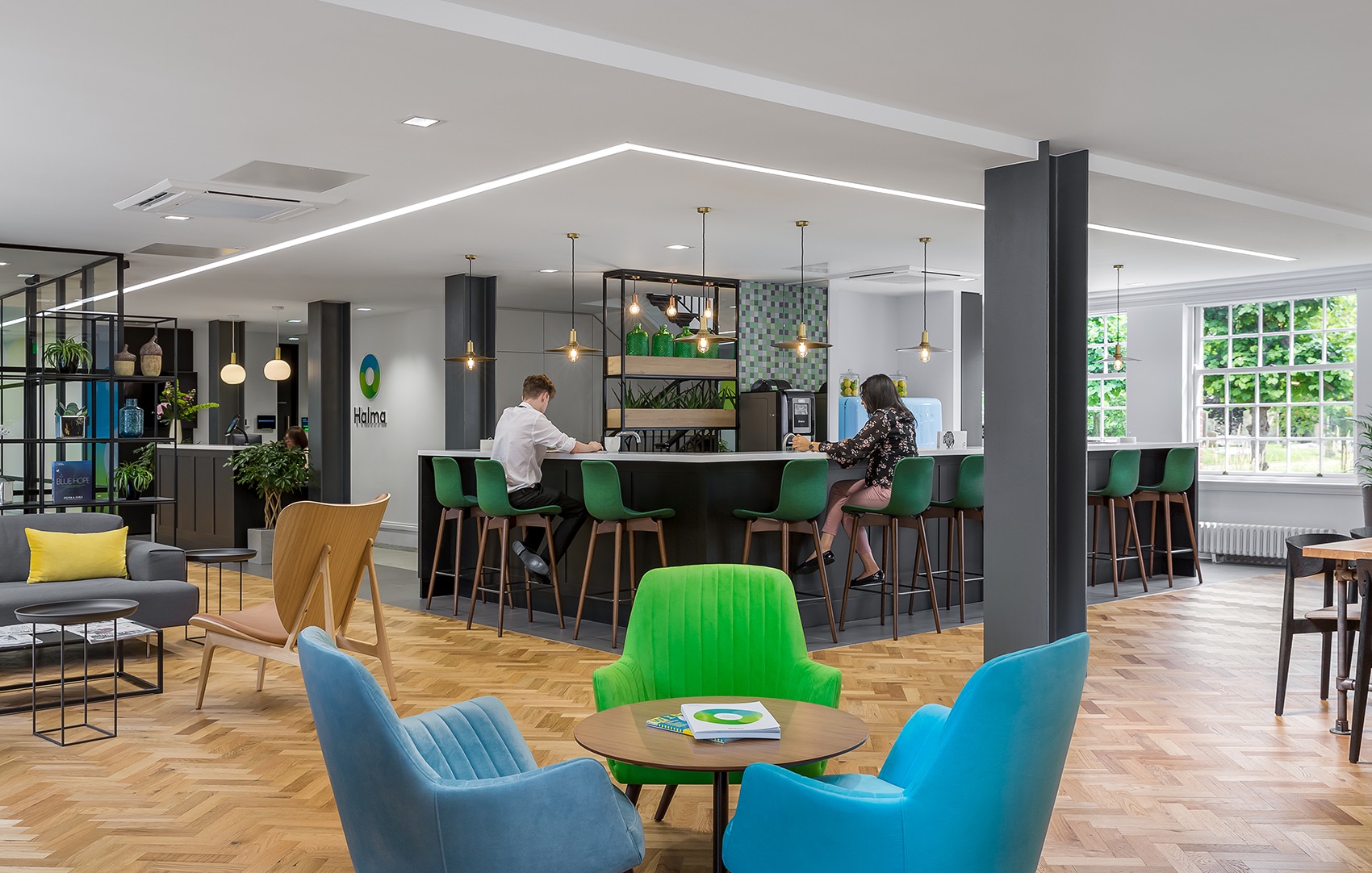 A Look Inside Halma's New Amersham Office
Workplace design firm Oktra has recently designed a new office for technology company Halma in Amersham, England.
"Halma, a global group of life-saving technology companies, were looking to expand and refurbish their UK headquarters to better reflect their new corporate brand, attract top talent and encourage collaboration. We worked closely with their appointed brand consultancy, Pentagram, to ensure Halma's new brand was brought to life in the space.

We began work on the neighbouring building Halma acquired to phase the works for minimal disruption to business activity. The existing office space was largely cellular so breaking down walls was important to create a path for natural light and support cross pollination.

The Halma office experience has been transformed for both employees and clients. With its variety of meeting areas, biophilia and statement brand colours the space is beautiful and has sparked admiration from other Halma offices and companies. This will be a stepping stone for them to drive collaboration and deliver on their purpose and growth strategy," says Oktra.
Location: Amersham, England
Date completed: 2019
Size: 14,000 square feet
Design: Oktra
Photos: Oliver Pohlmann