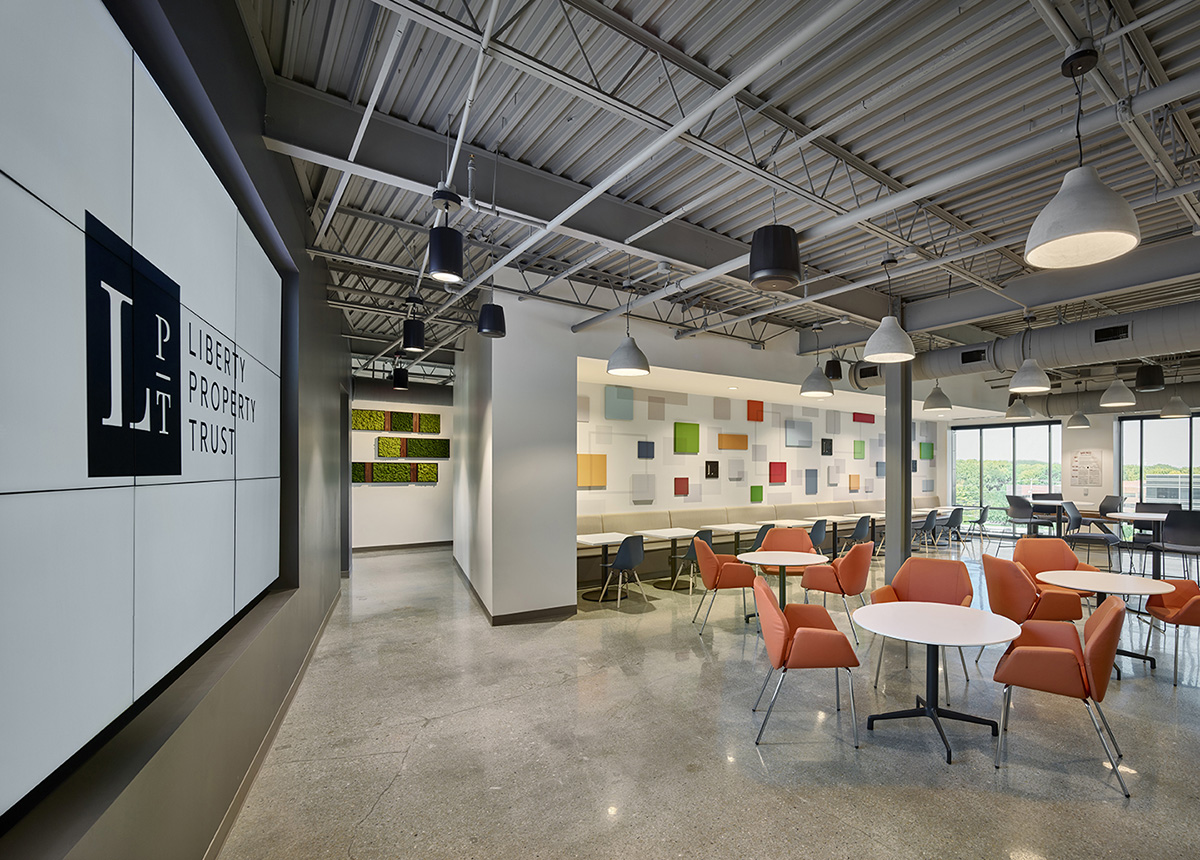 A Tour of Liberty Property Trust's Elegant New Headquarters
Real estate investment trust company Liberty Property Trust reached out to architecture & interior design firm FCA Architects to design their new headquarters in Malvern, Pennsylvania.
"As a company centered around creating environments that enhance the lives of the people who use and experience those spaces, Liberty Property Trust wanted their new headquarters to embody its corporate culture and showcases their focus on the industrial sector.

Having worked together on a number of projects, Liberty Property Trust commissioned leading architecture, planning, and interior design firm Francis Cauffman Architects (FCA) to create an invigorating, comfortable, and productive workspace fostering creativity, collaboration, teamwork, and overall well-being. Following several rounds of workplace surveys, focus groups, and tours with executive leadership, FCA developed a workplace accommodation strategy that reflects Liberty Property Trust's work processes and company culture. With an overwhelming desire for an environment that allowed for collaboration, the resulting design features an open work environment, vast amount of natural light, a health food-focused cafe, indoor and outdoor recreational facilities, as well as state-of-the-art video conferencing capabilities.

An inviting reception area with alcove seating immediately greets employees as they step off of the elevator. Next to the reception is a "town center," which replaces the traditional office kitchen and provides a zone for employees to eat, collaborate or relax. A custom shuffleboard offers an opportunity to bond with coworkers and plays into Liberty Property Trust's goal of fostering a creative and collaborative environment. Past the town center are a number of workstations spread across an open floor plan. Opting for a layout without private offices, FCA integrated an array of small breakaway areas, informal lounges and meeting rooms for working, collaboration, and discussion. Throughout, the industrial palette is juxtaposed with vibrant accent colors, polished concrete floors and a metal accent wall to give nod to Liberty's focus on the industrial sector, while maintaining the company's modern outlook," said FCA Architects.