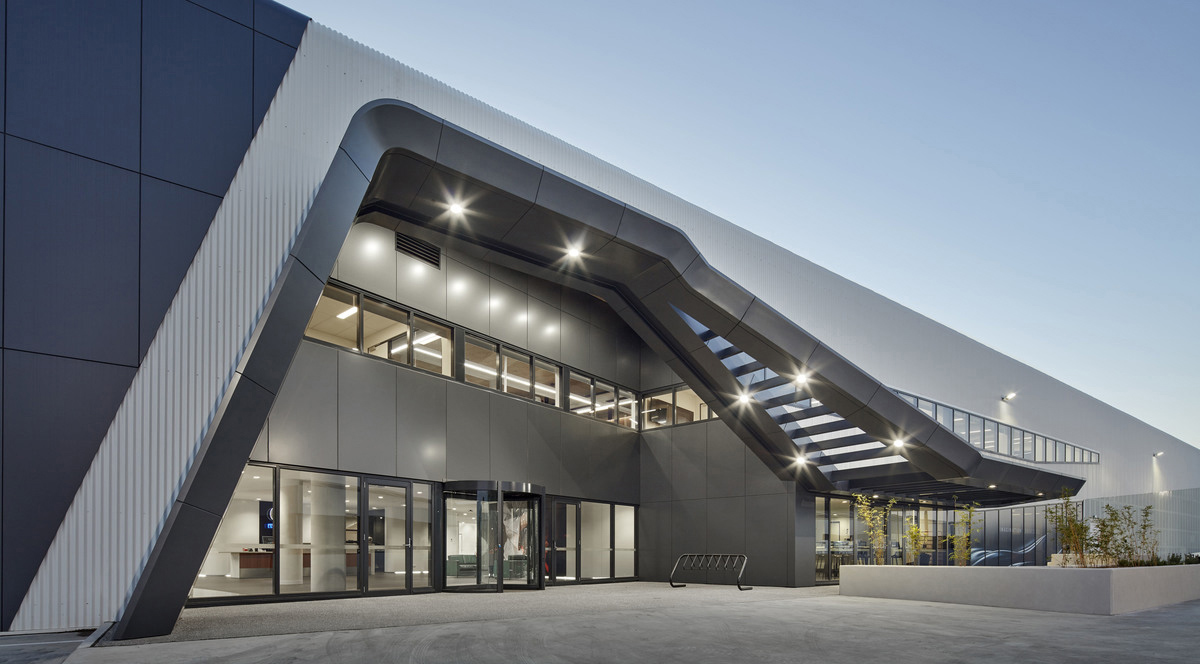 A Tour of Mazda's New Melbourne Office
Mazda, a Japanese automobile company that manufactures automobiles and automobile parts, hired architecture and interior design firm Cox Architecture to design their new Australian headquarters in Melbourne.
"The New Mazda Headquarters seeks to create and incorporate the latest thinking in workplace design and flexible environments to achieve outstanding cultural and environmental design outcomes for the clients. The design subverts the metaphor of a seemingly bland, 'typical' black timber box. The focal point or heart is addressed by use of a 'town square' and 'street' that create a centre of gravity and activated line of sight that runs the length of the workspace.

The unique requirement of a workshop and the historic separation of such 'dirty' environments from white collar areas provided the opportunity to reframe the workshop as a surgical and dramatic space; where computers, machinery and human skill combine to perfectly manifest Mazda's brand. The organic and human qualities of the town square, the 'street' and activated workshop were realised in a series of curvaceous forms, vertically and horizontally linking a series of light-filled, functionally-driven enclaves," says Cox Architecture.
Location: Melbourne, Australia
Date completed: 2019
Size: 16,000 square feet
Design: Cox Architecture
Photos: Peter Clarke