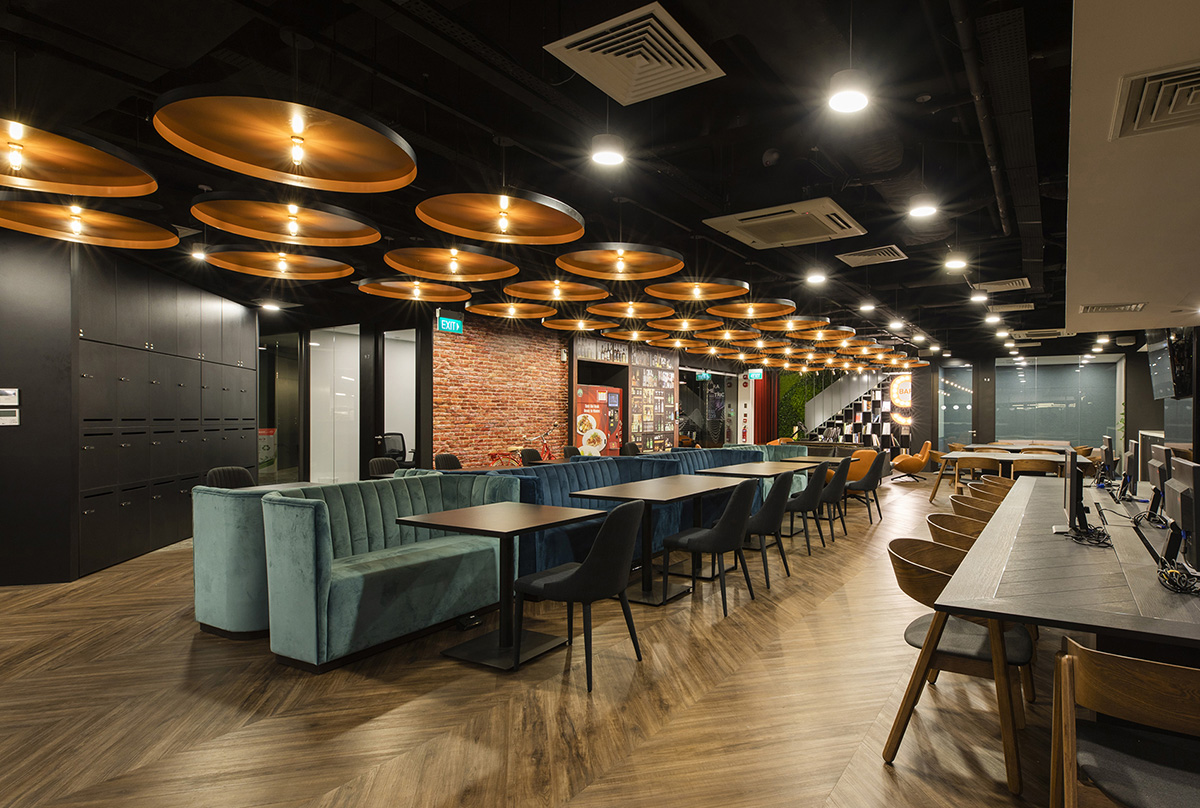 A Tour of Ong & Ong's New Singapore Office
Ong & Ong, an architecture firm that provides urban planning, architecture and landscape services, recently moved into a new office in Singapore, designed by its subdivisary interior design firm firm SCA Design.
"The new office melds all disciplines, promoting seamless work processes. This, in turn, improves the functionality of the workspaces, fostering greater collaboration with long shared tables for hot-desking. Prior to the renovation, SCA Design worked cohesively to analyse each discipline's modus operandi. The resulting open workspace eschews traditional concepts of an office, reflecting instead the interconnectedness of an ecosystem. A series of meeting rooms allows some privacy for discussions, and there are dedicated Building Information Modelling (BIM) areas on levels 10 and 11.

An hotelier's take on a lifestyle-infused office, IMMORTAL curated the names of the levels to reflect the different interests on each floor – Bar9 to represent a bar concept and for event space, 10dem for the wordplay of 'tandem' and for leisure activities, while District 11 positions itself as a luxurious hotel lobby to receive guests; complete with a Living Room and Front Desk.

Textured walls line the staircase connecting all three floors, and washrooms sport thematic wall panels that enliven the high traffic area. Overhead, the ceiling services' exoskeleton is left exposed for a non-claustrophobic feel, while suspended LED luminaires and downward pendants supply general illumination. The office's warm but modern style called for black and white furnishings complemented by splashes of the company's corporate orange. Along the perimeter, a continuous line of windows offers a panoramic hilltop view, allowing natural light to permeate the interior," says SCA Design.
Location: Singapore
Date completed: June 2019
Size: 2,500 square feet
Design: SCA Design