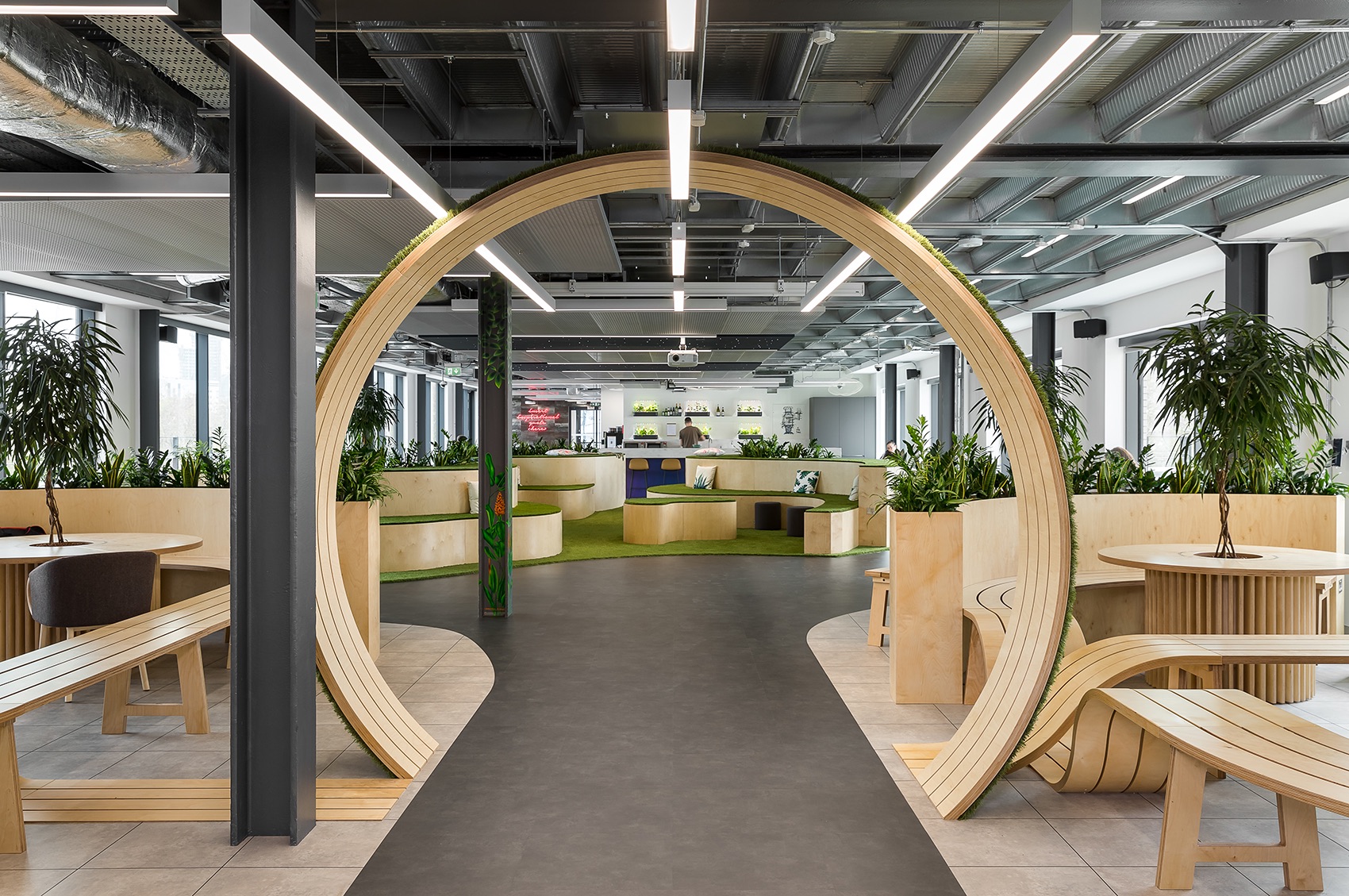 Inside London Connectory's Cool New Coworking Space in London
Engineering and technology company Bosch recently hired workplace design firm Oktra to design their new part innovation hub, part coworking space London Connectory in London, England.
"We worked in tandem with project design consultants and smart office providers, Incube, to realise the aspirations and vision that they set out from the beginning of this new venture. Bosch wanted to create a journey for visitors within their new office, using a 'city park' look and feel as their inspiration.

The unique design was configured through multiple workshops, with Incube detailing the artwork and technology specifications for the space. The building contained just one lift to transport all materials to the floor, which our team overcame by devising a structured plan and dividing the joinery into manageable sections.

The space exhibits a fresh perspective of when industrial meets nature in the workplace. A fibre-optic ceiling installation reflects the sky at night and adds to the illusion that this is an office that is alive. The grey pathways, mimicking roads, contrast with the green elements of biophilia throughout," says Oktra.
Location: London, England
Date completed: 2019
Size: 11,000 square feet
Design: Oktra