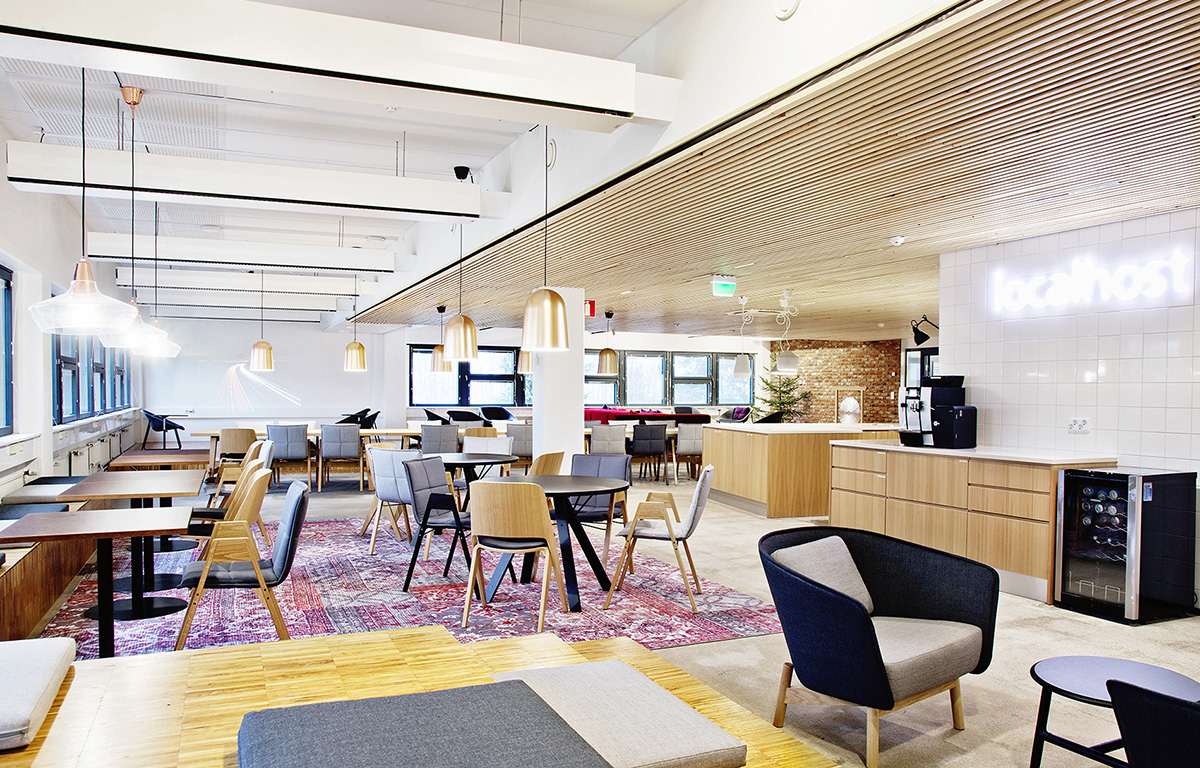 A Tour of Tuxera's Eclectic Office in Espoo
Tuxera, a software company that develops and sells file systems software, hired workplace design firm Workspace Oy to design their new offices, located in in Espoo, Finland.
"Tuxera moved to a new location close to the seaside, and the entire floor of their premises underwent an extensive renovation. They wanted help with modernizing their office and planning on how to get the most out of their existing squares.

Together with Tuxera's employees, Workspace Oy designed a stimulating and inspiring working environment that supports well-being at work as well as provides a great benefit when hiring new employees. The premises were divided into functional zones according to the nature of work. The first zone has a working café and lounge area, and there is also space for holding events. The second zone has workspaces, some of which are open spaces and some closed workrooms.
They were also
provided with various facilities for relaxation and leisure, such as an arcade room and a table tennis room. Old furniture was used extensively in the new office.

Tuxera's new lobby space was designed with the intent of creating a versatile and easily modifiable space that functions both as an event and a breaking room. The space also needed to communicate to Finnish and international customers about a professional, yet relaxed company. The project provided Tuxera with new and modern facilities to meet the expansion needs. They also got more room for group work as well as more open space for discussing and exchanging ideas," says Workspace Oy.
Location: Espoo, Finland
Date completed: 2017
Design: Workspace Oy