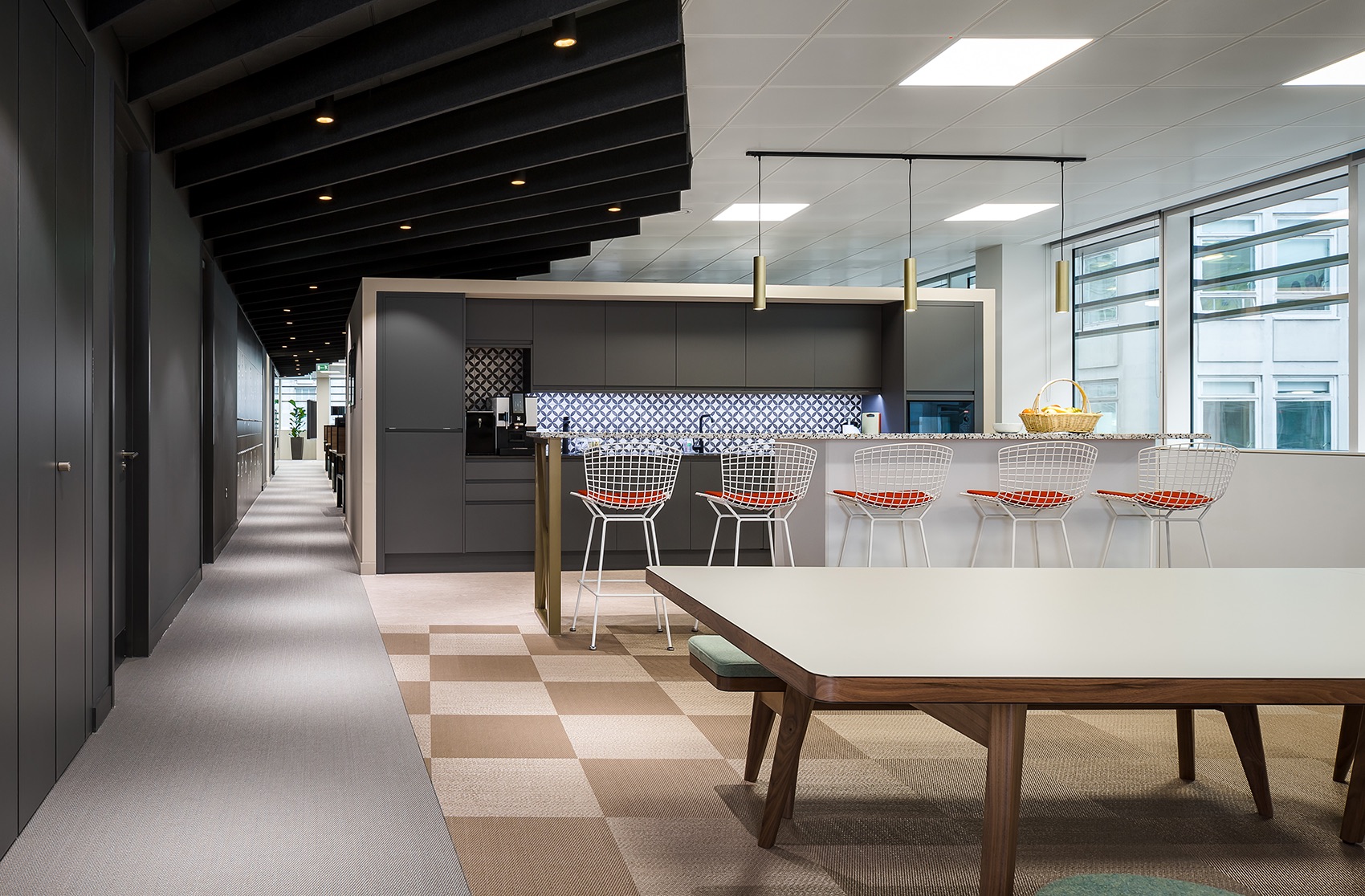 A Look Inside Private Global Equity Investment Firm Offices in London
Private global equity investment firm recently hired workplace design firm Oktra to design their new office in London, England.
"A strategic global equity investment firm envisioned an office space that would transform the way their employees behaved at work. The client wanted to put their people at the centre of the design and in turn reflect their company culture without excessive branding. They also sought to break down barriers between the company's partners and other employees, while still providing the partners with privacy.

Over the course of our engagement, we developed a strong and trusting relationship with the client. This enabled us to mould the brief and make the most out of the space; we completely flipped the office layout on its head. We implemented an angular design to open up sight lines between employees and emphasised workspaces that had previously been ignored. We swapped traditional desks for cigar style lounges, removed phone booths and gave employees space to walk around.

In the new office the partners, employees and clients enjoy the same social space. Instead of an isolated reception desk, a hotel style reception room now welcomes clients. We styled this area with books and artworks belonging to employees; making the brand about the company's employees as opposed to its logo. Throughout the space, small changes are inspiring a big difference," says Oktra.