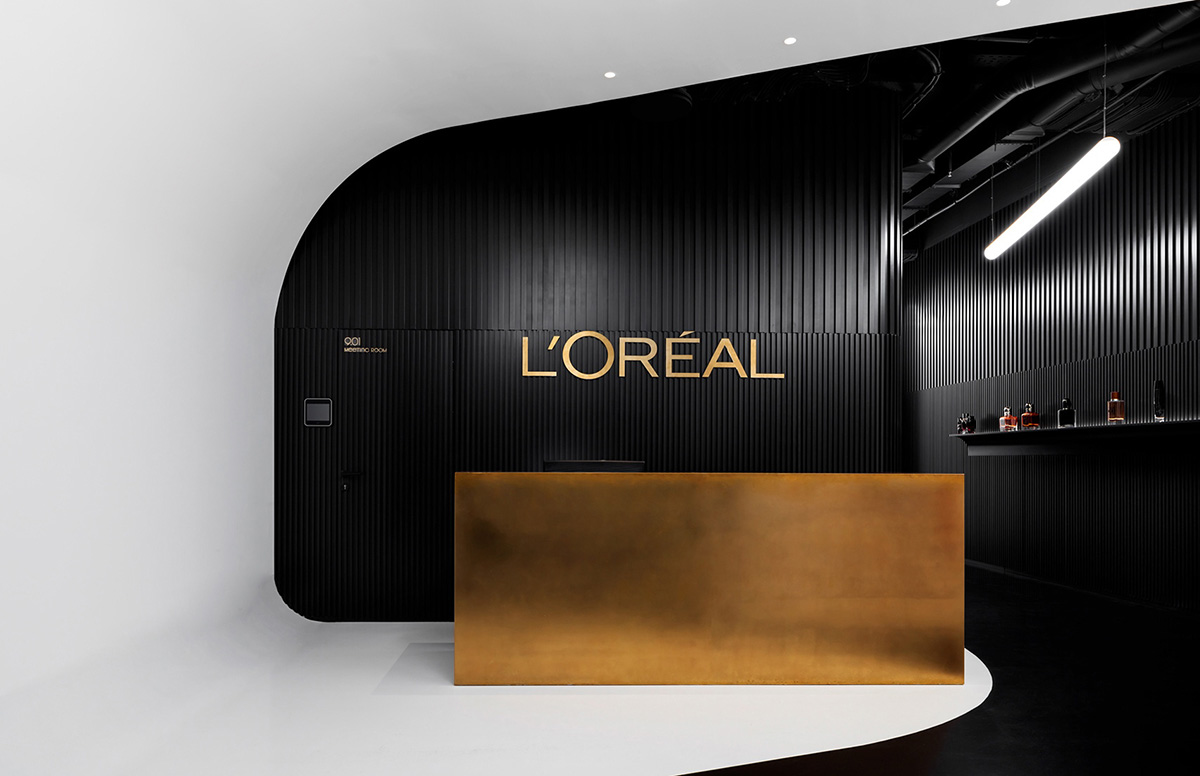 A Tour of L'Oréal's Sleek New Moscow Office
L'Oréal, a personal care company that manufactures hair and skin care products, recently opened a new office in Moscow, Russia, which was designed by architecture & interior design firm IND Architects.
"The interior of Moscow L'ORÉAL office has combined two major features reflecting the company's character and relevant tendencies. First, it's a sensitive interior where each detail indicates its association with beauty industry; second, planning structure allows business processes run as smoothly and effectively as possible.

The concept was inspired by the company's name – l'or (Fr., gold) and aureole (Fr., halo). The brand of a gold circle became a background for forms formation, thus motion at the office is arranged round the circle, a central zone also represents a bright core with a conference hall in a center and conference zones (open and closed) located round the circle.

The office is designed in Agile format; portable furniture allows change arrangement of workplaces depending on team requirements. Work areas are located along the facade windows that, firstly, provides employees a Moscow view and, secondly, takes maximum advantage of natural light. Conference rooms in the center of the office represent dimensions of different formats; it is possible to arrange a brief face-to-face meeting with a large number of participants. When designing conference rooms, we were inspired by the cosmetics packing, for finishing we used current quotations of the company as if pen scripted.

There is a main hall – "heart" of the office – at the intersection of the main motion flows. Depending on requirements, there are several scenarios for its application: a co-working area for a group working at an ordinary time, a hall for lectures demonstration on a flip-out screen, and workshops for group discussion and people sitting round a circle.

The interior is performed in tender, comfortable for work colors, the accent is made on gold – brass elements, gold circles of lights – in conference rooms and, of course, on a solid reception desk. The entrance group is dynamic – it is a spiral carrying inside the office and made in a contrast black and white combination with gold accents," said IND Architects.
Location: Moscow, Russia
Date completed: 2019
Size: 14,186 square feet
Design: IND Architects
Photos: Dmitriy Tsyrenshchikov, Dmitriy Chebanenko