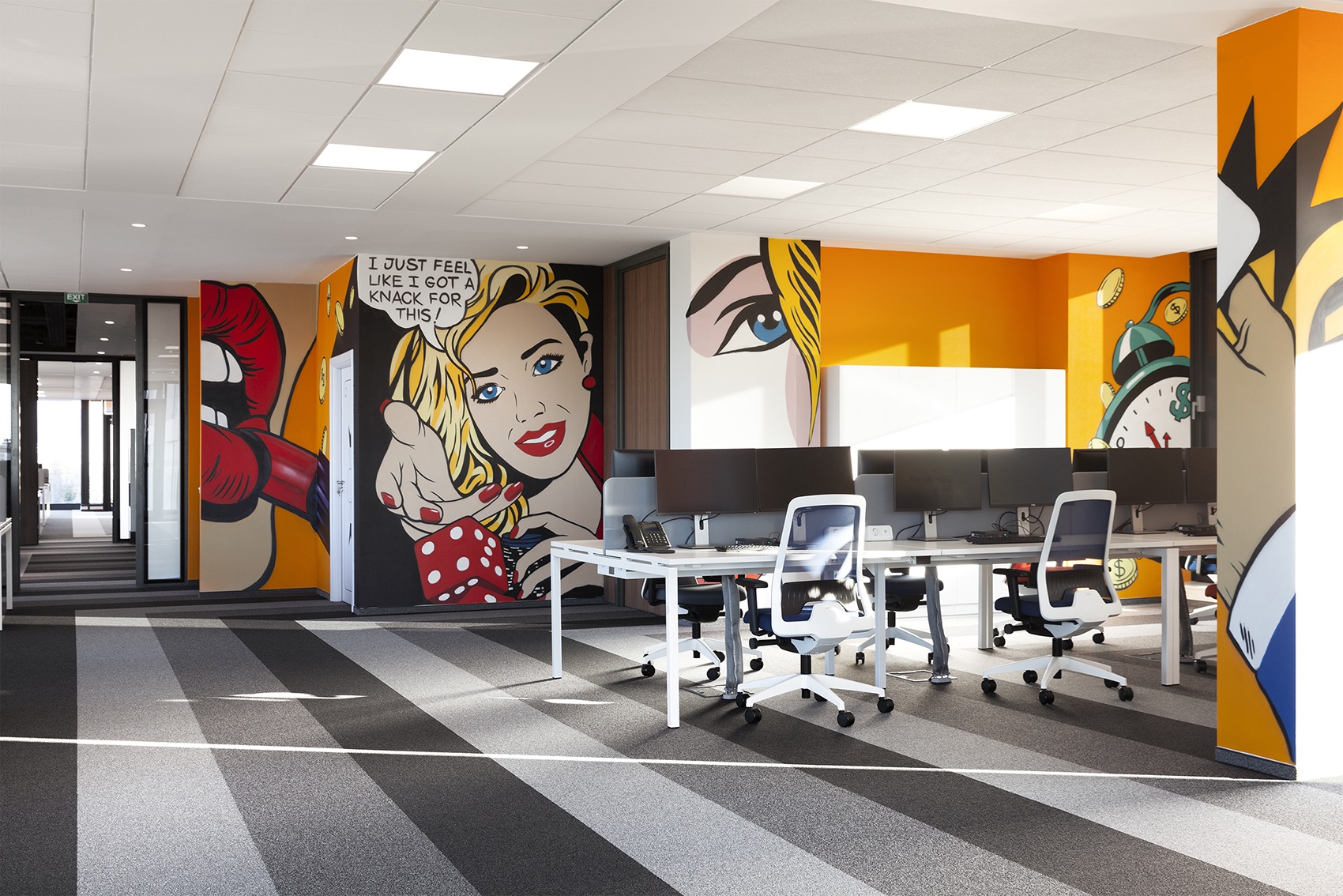 A Tour of Stars Group's New Sofia Office
Mobile gaming and interactive entertainment company Stars Group recently hired workplace design firm Cache atelier to design their new office in Sofia, Bulgaria.
"When commissioned the task to design the new office space of Stars Group in Sofia, occupying a whole 7 floor building Cache atelier got one major focus – how to design a functional space with a concept flowing through the 7 floors and at the same time make them different and deviate from the boring repeatability of the big corporate office buildings.

The functionality of the space was divided into 5 floors with open plan where the workstations areas are situated together with a collaboration zone and a meeting room, ground level holding the main reception lobby of the office and all different scale meeting and training rooms and the last floor with the eating area, play and relax area.

In order to achieve the difference of the workstations floors the studio used an overall concept of dark tonality and dedicated the overall feeling to a different aspect connected with the client business. In order to maintain the connectivity of the space, Cache atelier used one and the same colours and materials used in different combinations – I,e all floorings raster was developed in one and the same colours but in different combination for every floor.

Every working level contains at its centre a collaboration and break area that reflected the theme of every floor and was designed as a unique space.
The ground level containing various sizes of meeting rooms connects directly with the public space on the street level and makes a great contrast with is living room style feeling.

The top level with its 360 view rooftop terrace continues the overall tonality and is a great endpoint to the concept of the variety and playful hints of the new Stars Group office space in Sofia," says Cache Atelier.
Location: Sofia, Bulgaria
Date completed: 2019
Size: 64,583 square feet
Design: Cache Atelier
Photos: Minko Minev