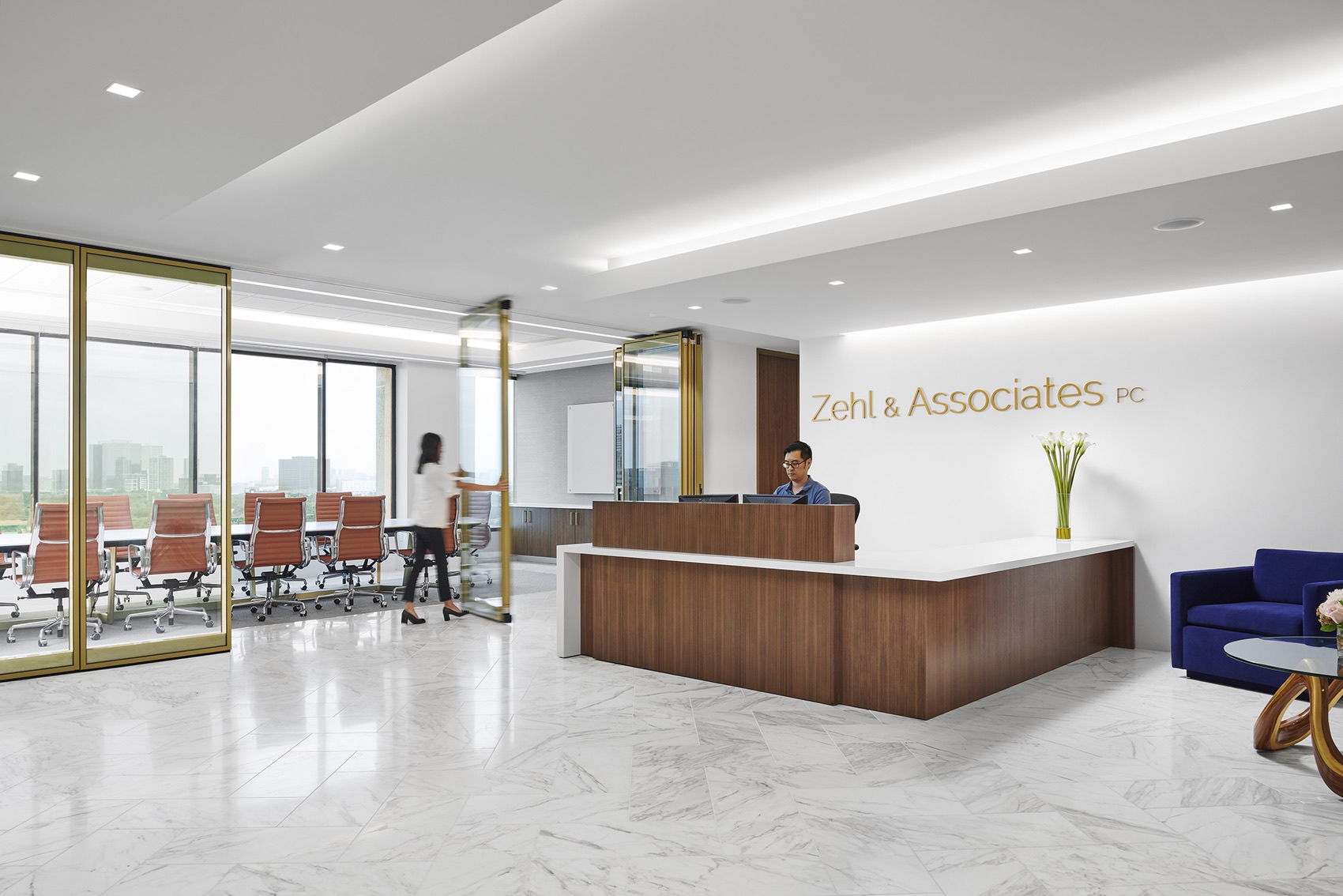 Inside Zehl & Associates' Elegant Houston Office
A team of designers and architects from global architecture firm IA Interior Architects, recently completed a new office design for law firm Zehl & Associates in Houston, Texas.
"Not all firms want to capture the style and energy of a start-up. Some want to celebrate their success and proven excellence through the look and feel of a new work environment. Undefeated Houston personal injury attorneys Zehl & Associates, awarded some of the largest settlements in recent history, is a case in point. Relocating from a dated office was a necessity in a demanding and competitive industry.

The IA team's elevated design solution uses luxurious materials, including calacatta gold marble, walnut, and satin brass, to project a refined elegance, ease, and confidence. Retractable, store-front glass doors framed in brass open the boardroom to reception for large events.

At reception, the hospitality bar is easily concealed behind wood panels or revealed as part of the greater space for entertaining.
In-depth vision sessions with the client and a continuing dialogue were key to achieving the overall desired effect. The bespoke and private executive office reflects the principal, Ryan Zehl.

An enclosed suite within the workspace, designed to stand alone as sub-let space for a colleague or friend of the firm, can seamlessly meld into the greater suite as needed.
Pristine white, warmed by a wood floor and accents, the breakroom too is sleek but comfortable," says IA Interior Architects.