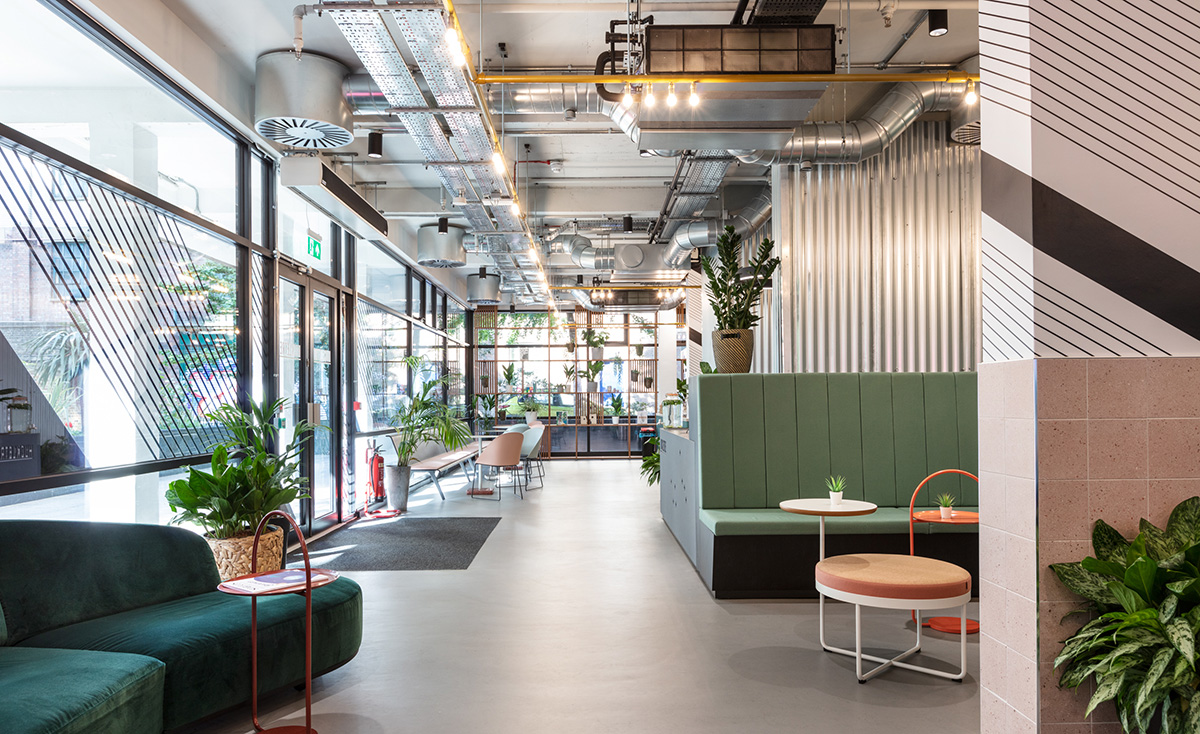 A Tour of Huckletree's Cool New London Coworking Space
Coworking space provider Huckletree recently hired interior design firm Thirdway Interiors to design their new coworking campus, located in London's Soho neighborhood.
"The project is split across 4 floors, starting with a lower basement which features a number of meeting room spaces and a Zen room where members can enjoy some time out. The two upper floors include a range of different sized offices ready for individuals, entrepreneurs or small companies to move into with ease. The shared breakout space in reception is a key area that allows for meetings, opportune connections or simply space to relax with a drink from the coffee and juice bar.

The reception stands out in particular due to its mix of pastel tones and playful use of textures such as velvet furniture, a stone reception desk and a bespoke slatted bar. Industrial cladding sits next to timber cladding and bespoke neon signage is a stand-out feature inspired by the vibrancy of Soho.

The overall theme throughout is a unique fusion of 70's Miami, sophisticated art-deco and some industrial elements. The bold but skilfully balanced mix of colours, finishes and furnishings looks striking, feels energising and creates a unique character for the space," said Thirdway Interiors.
Location: Soho – London, England
Date completed: 2019
Size: 14,000 square feet
Design: Thirdway Interiors
Photos: Tom Fallon