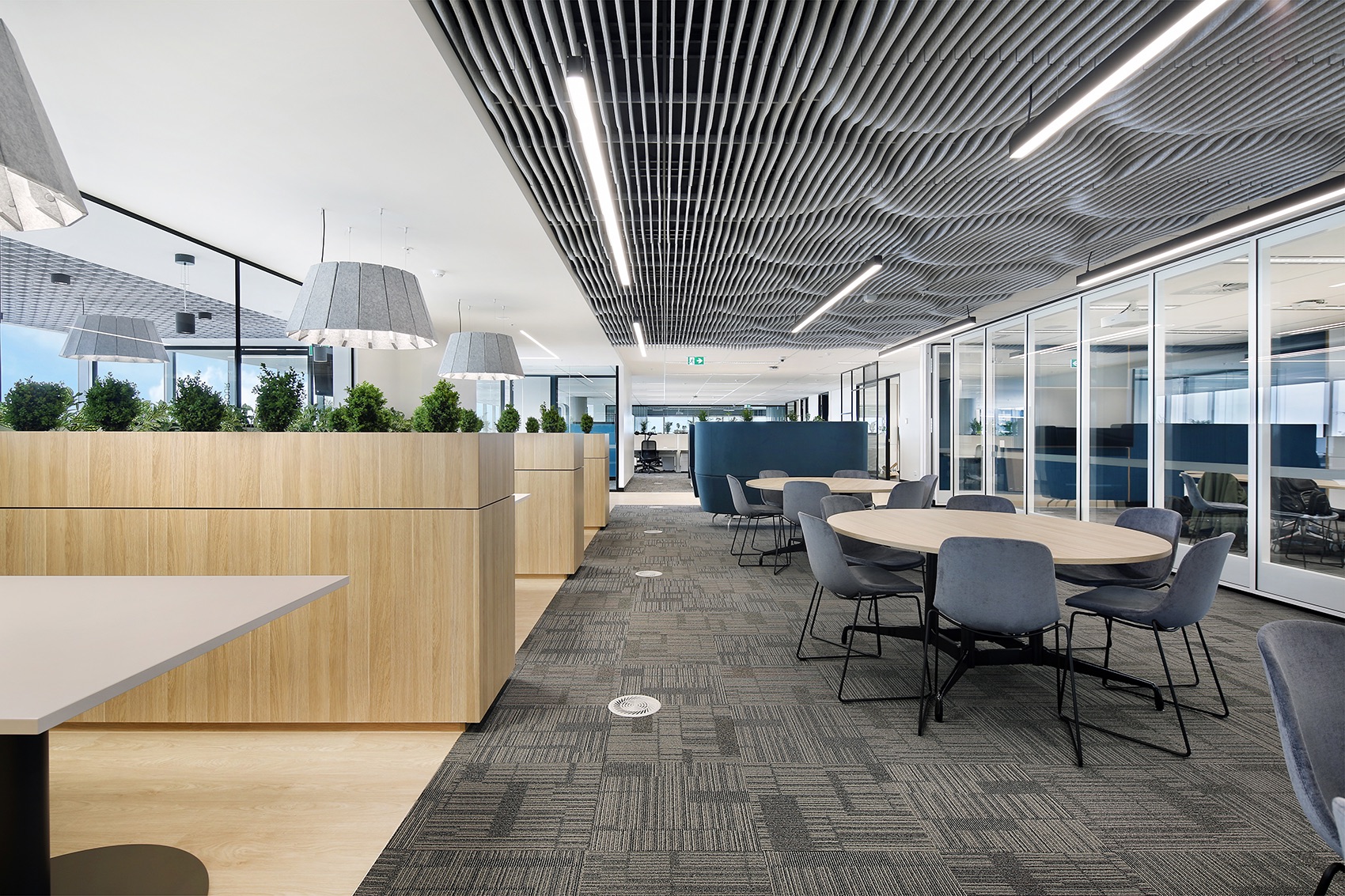 A Look Inside Port of Melbourne's New Melbourne Office
General cargo port Port of Melbourne recently relocated into a new office in Melbourne, Australia, which was designed by architecture & interior design firm KHID and built by construction firm Schiavello Construction.
"Previously located in Melbourne's CBD, Port of Melbourne relocated offices to better connect its people with its operations. Now in its Docklands location, the workspace overlooks the water, further strengthening the company's vision as Australia's best-connected port.

Commercial interior design studio KHID and Schiavello Construction have created a flexible open plan office space that embraces the surrounding landscape with varying shades of blue. Featured in furniture, wall panelling, and joinery, the green-blue hues evoke a sense of calmness across the workspace.

The key objective of the project was to create a new office environment for Port of Melbourne by applying modern workplace design principles that promote a new way of working for its staff.

A mix of private meeting rooms and spaces for quiet or focus work are available, as well as a range of spaces for project teams to collaborate. Dynamic workstations surround the perimeter of the space while a centralised breakout space maximises on natural light and views of the port," says KHID.