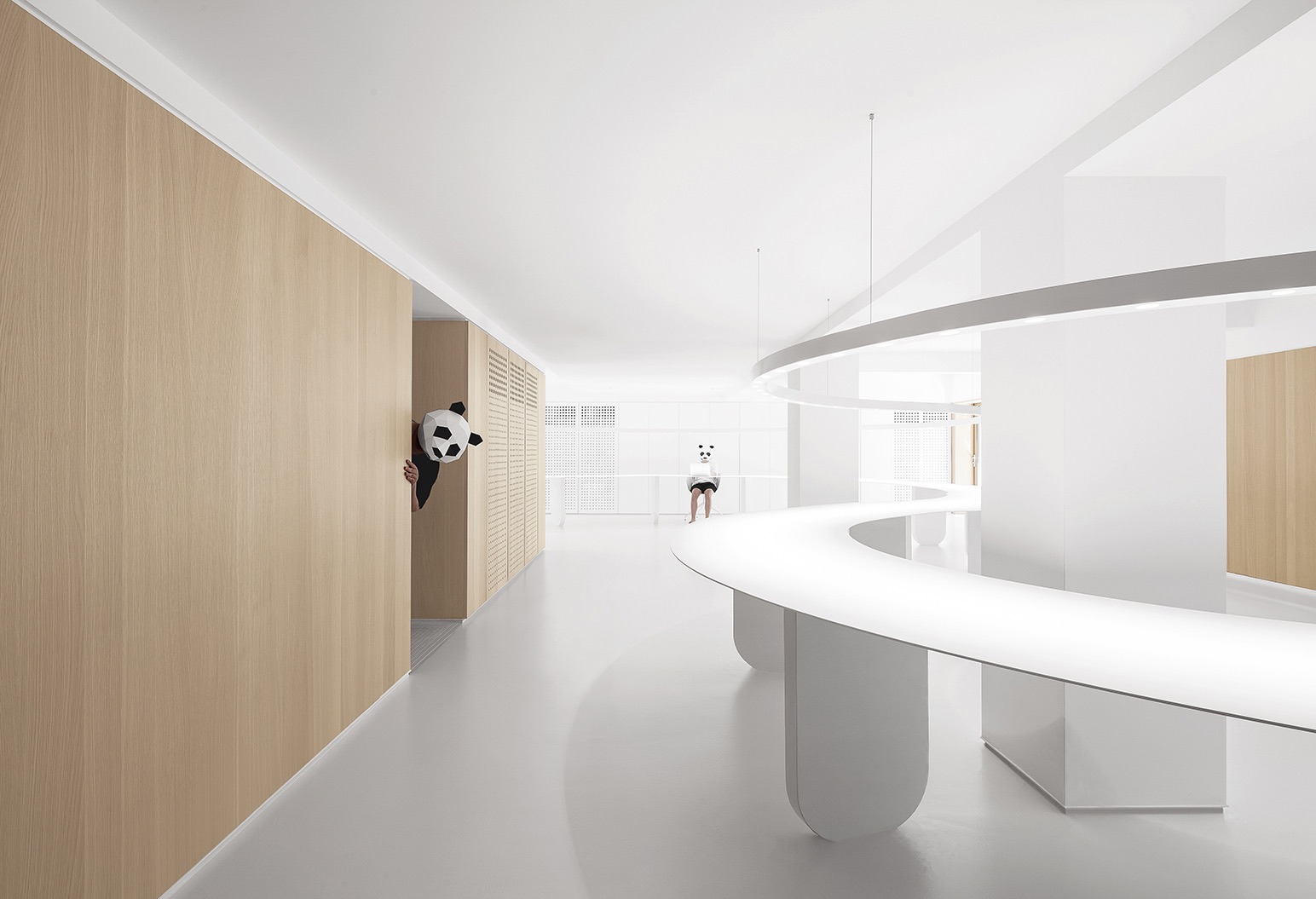 A Look Inside Panda Design's Minimalist Office in Xiamen
Chinese architecture and interior design firm Panda Design recently designed itself a new office in Xiamen, China.
"In the post-80 interior design circle in China, there is an interior designer with great recognition. As the similar image and character of panda, he is affectionately called "panda daddy" — Lin Jiacheng. Lin keeps focusing on creating wonderful living environment with childlike enthusiasm all the time, enabling himself to grow from a junior designer knowing nothing of design, to a copartner establishing PANDA brand with Mr. Cui Shu, who is a well-known designer in the circle.

Recently he designed the PANDA office for the team personally, which is not only a conclusion of his past 10 years' work in design, but also a beginning of a new starting point. He steps close to the residential buildings along the streets rather than the skyscrapers to sense the city, and consequently an inspiration stemming from the wandering occupies his mind.

In order to let employees work in a refreshing environment and take working everyday as motivation instead of burden, Lin decides to use Efficient Collaboration, Mass Storage, Natural Relaxation and Graceful Curve as key points of design after going through countless times of thought impingement, deconstruction and reorganization.

The space plane is L-shaped. Lin hides all the space-needed irregular functional areas such as bathroom and water bar, leaving office with the biggest stage. At the same time, the application with two lines of S-shaped curves can divide the work area into different dimensions, breaking the rigid pattern of the space.

The interesting office tables are made of ultrathin steel plate and supported by semi-circular pier, naturally forms a small area of different working attributes, and each connecting area is the stage for thinking collision", said Panda Design.
Location: Xiamen, China
Date completed: 2019
Size: 2,152 square feet
Design: Panda Design
Photos: Gl Yang