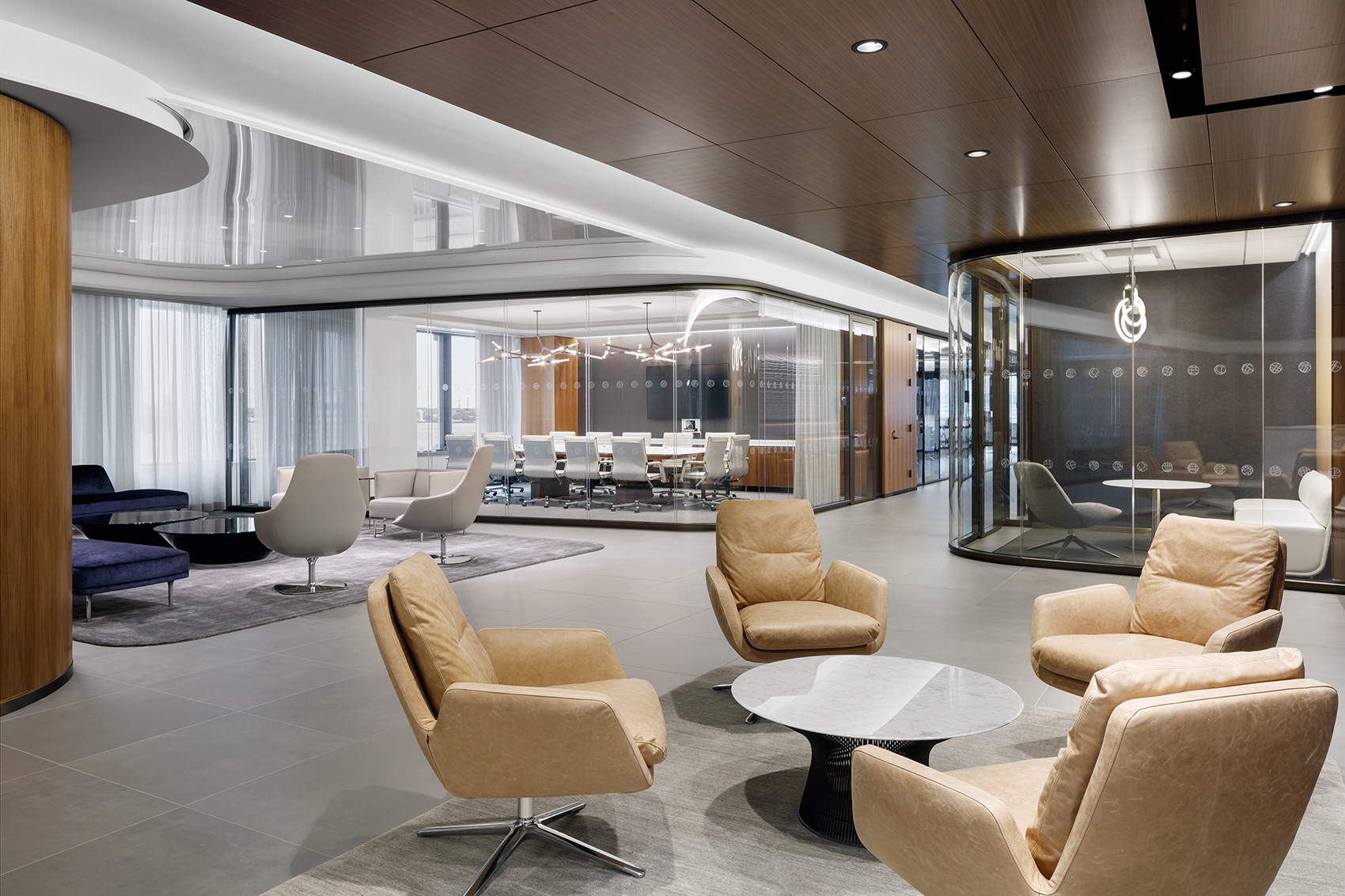 Inside The New Offices of Federal Home Loan Bank in Jersey City
Federal Home Loan Bank, a government-sponsored bank that provides house financing and community investments, recently hired architectural and design firm The Switzer Group to design their new office in Jersey City, New Jersey.
"The Federal Home Loan Bank of New York desired a new space in Jersey City, New Jersey, to provide a modern, collaborative space for its New Jersey operations and to complement its New York City office.

Capitalizing on the building's architecture and sweeping views, the 51,824 RSF space is supported by partial open ceilings, intricate detailing and custom furniture. Supporting materials include marble, glass, wood and porcelain tile.

Office amenities incorporate a fitness center with locker rooms and showers, game room, an upscale cafeteria (with seltzer & coffee machines), additional pantries, and a transitional multi-purpose room that opens up to adjacent stadium seating to be used during town hall meetings and events.

Included in the open workplace floorplan is a central command center with a custom video wall for internal information distribution. Additionally, private offices, an executive area with a board room and lounge, huddle rooms and graphics are also incorporated into the office design," says The Switzer Group.
Location: Jersey City, New Jersey,
Date completed: 2019
Size: 51,824 square feet
Design: TThe Switzer Group