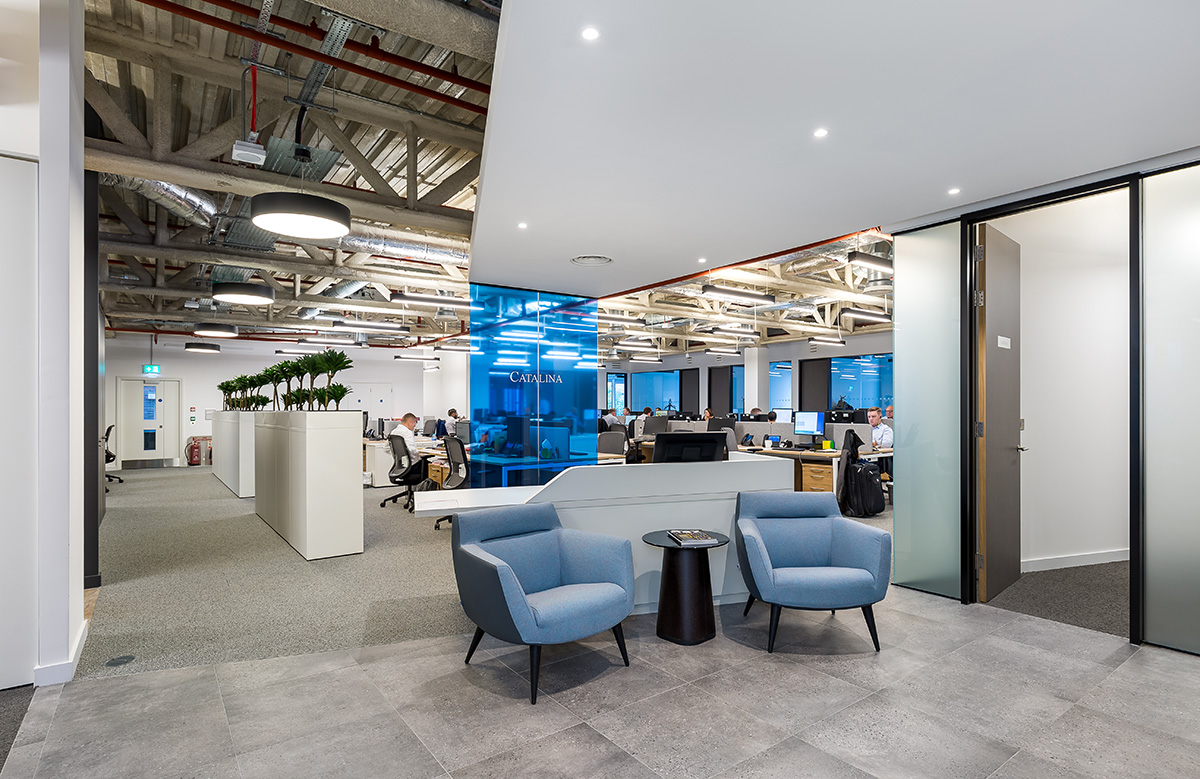 A Tour of Catalina's New London Office
Insurance agency Catalina reached out to workplace design firm Oktra to design their brand new office in London, England.
"For Catalina, their office move signalled the next chapter in the company's progression. They envisioned an office space that signalled their professional development, without departing from their previous identity.

Catalina acquired a floor in One Alie Street – a building we had previously completed a Cat A fit out in. They liked how we designed the space and approached us to design and fit out their new workplace. We held multiple workshops with Catalina to fully understand their brand; allowing us so to accurately represent them in the space.

We created a sleek but understated space with two distinct areas: one for collaboration and another for individual work. The teapoint provides a great space for employees to interact; encouraging collaboration and breaking down barriers between teams.," says Oktra.
Location: London, England
Date completed: 2019
Size: 8,000 square feet
Design: Oktra
Photos: Oliver Pohlmann