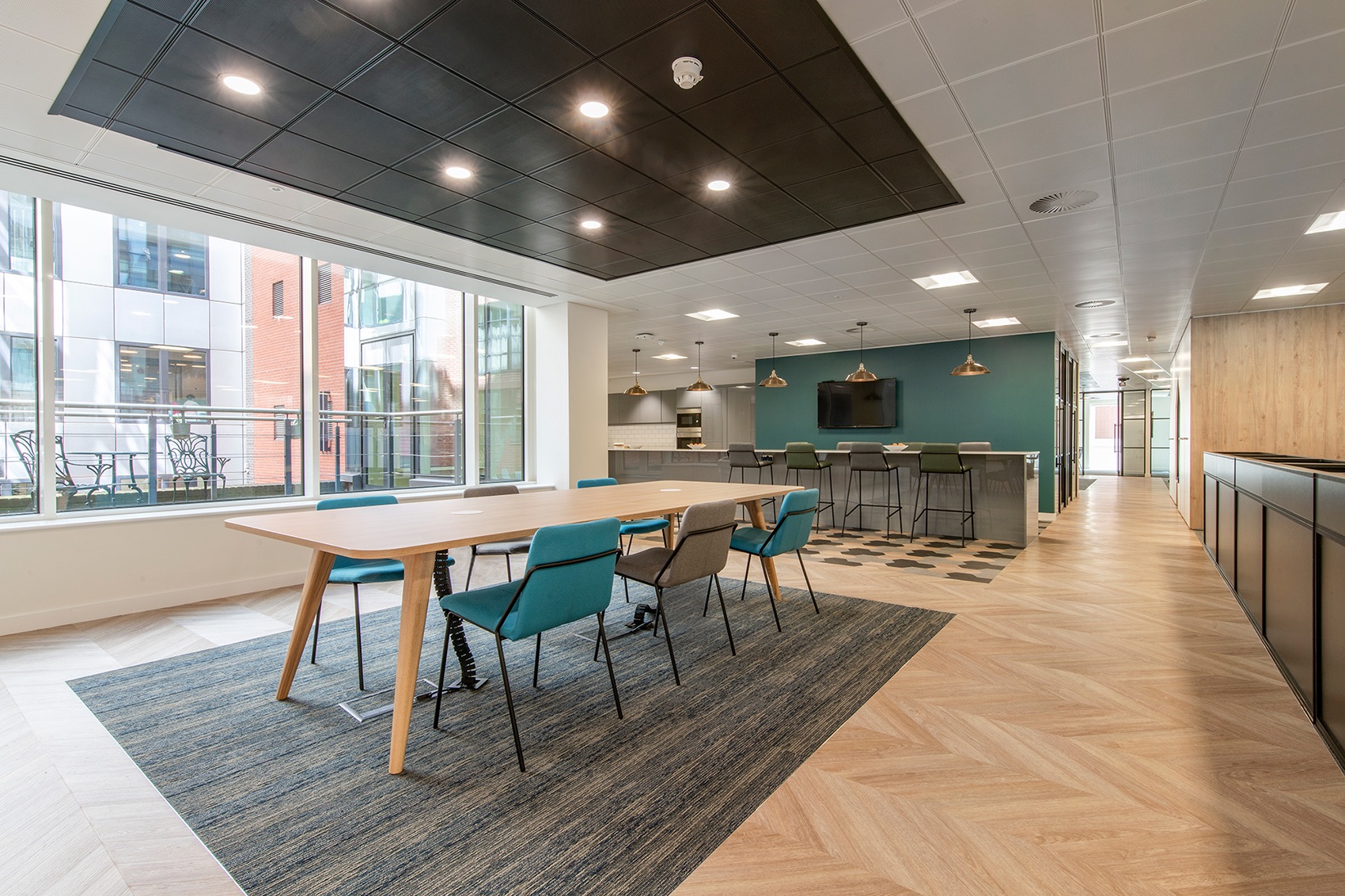 Inside Veracode's Cool New London Office
Veracode, a software company that helps companies secure their applications, hired workplace design firm Peldon Rose to redesign and refurbish their office in London, England.
"Veracode decided to refurbish their existing office in Queen Street in the City to revitalise the space and transform how their people worked. The transformation from the original space has completely reimagined their environment.

The new 5,000 sq ft office is a sophisticated, modern design which promotes greater collaboration between teams, has reconfigured their layout to improve the flow of natural light into the space, as well as creating a more connected desking area. Relocating meeting rooms to the perimeter of the space, we were able to create a larger breakout space to improve integration across teams. The concept was to provide staff with a more diverse environment to foster a higher energy atmosphere.

Whether this be private working, 1-1 or larger group work, the new space allows for these different work types. The tea point now serves as the main social space in the office which helps draw staff together. We've shifted the desking area to be closer to the tea point to encourage integration. To balance the communal spaces, we have also installed booth seating in the middle of the space as well as two quiet working booths for more focused work," says Peldon Rose.