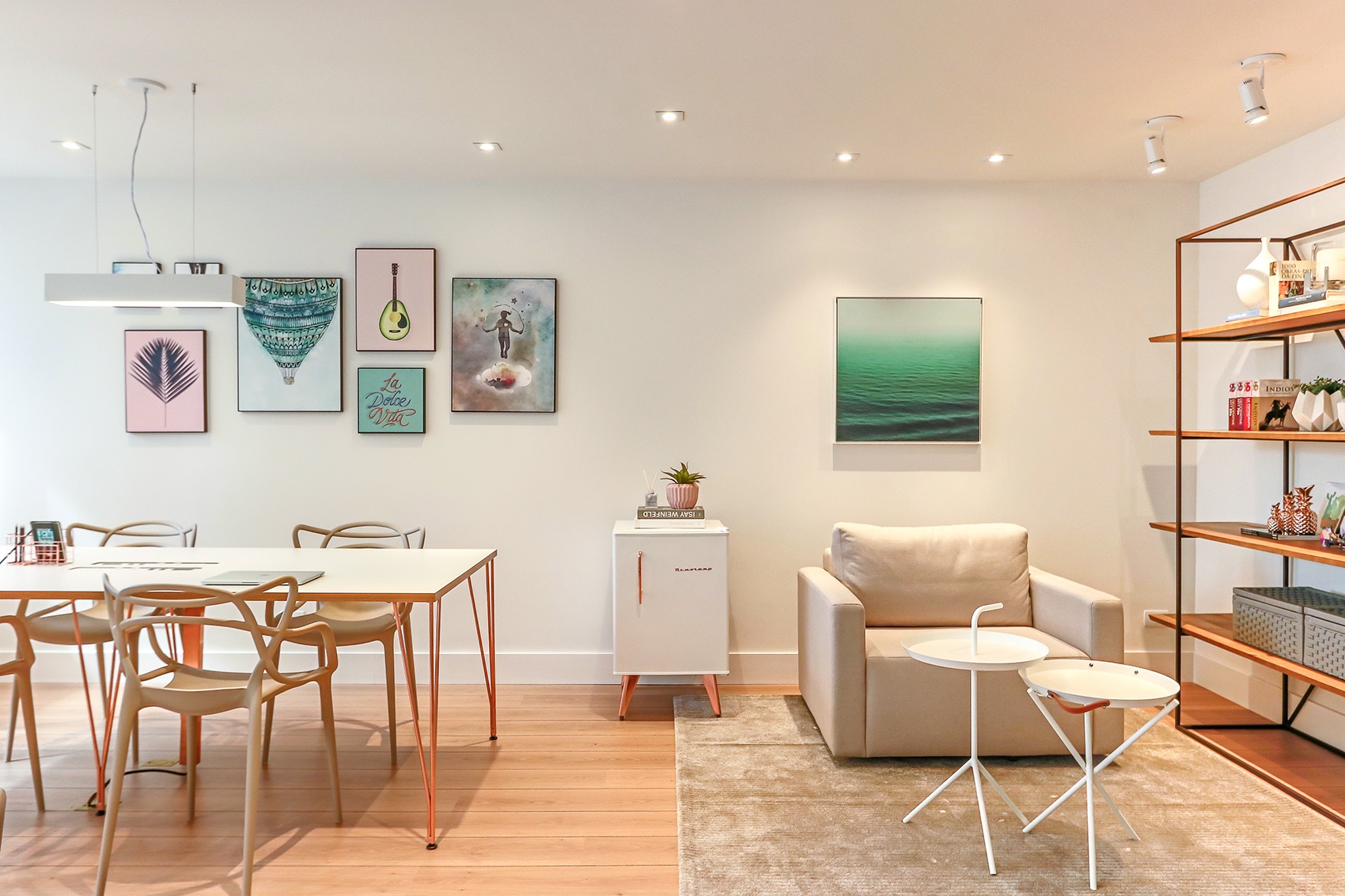 A Peek Inside BBI's New Curitiba Office
A team of designers from interior design firm Gabriela Casagrande Arquitetura recenly designed a new minimalist office for digital agency BBI in Curitiba, Brazil.
"The project was done for an advertising and marketing office in the city of Curitiba, Brazil. The B B I office can be linked to a young, modern and relaxed profile. From these characteristics emerged the party we used to propose this environment of 32sqm that would serve as the space of creation and daily work for the client. The space would receive not only its owner, but also its customers, so the idea was to propose a cozy and inviting corner so that customers would feel at ease in their meetings.

It would serve as a respite in the middle of the day, even if inside an office, that is, a workspace. The Scandinavian style, used in this project, consists of having a simple, basic and cozy environment. This style uses a neutral color palette, with greater predominance in white and natural wood. As the space was small, and the minimum program involved a meeting / creation room, a small reception hall and the room of the owner, the concept adopted was to integrate all 3 spaces and propose a method of working as a group," says Gabriela Casagrande Arquitetura.