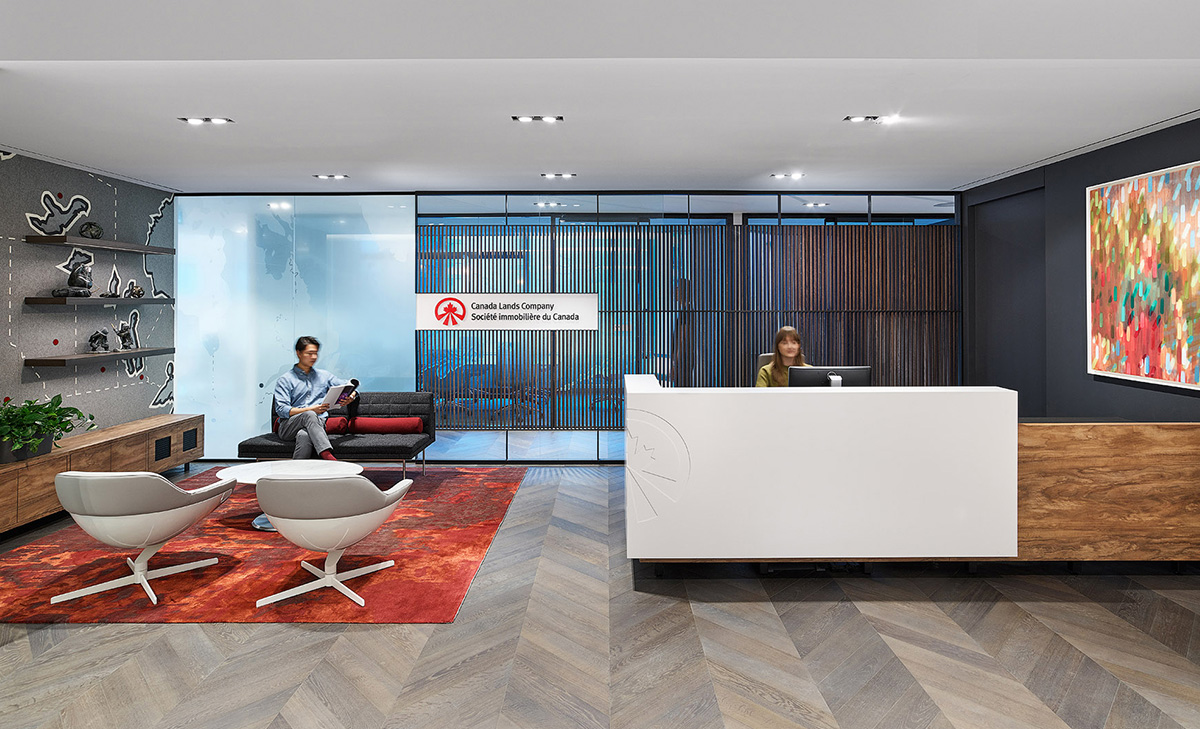 A Peek Inside Canada Lands Company's New Toronto Office
Canada Lands Company, a property management firm that specializes in real estate management, recently hired interior design firm iN Studio to design their new office in Toronto, Canada.
"CLC's new workplace features a more open environment, fostering seamless collaboration between employees. Additional connection hubs, such as the centrally placed cafe, serve as places for large gatherings or informal meeting areas for employee brainstorms or team debriefs. Enclosed meeting rooms are given individualized accents, with a customized graphic privacy film bringing the outline of Canada to life.

Custom elements throughout the office continuously call back to CLC's commitment to Canada and nature, epitomized by a unique felt map of the country greeting visitors at the reception – an instant talking point. Contemporary features such as a wood screen behind reception are integrated to give the workspace a modern, transparent feel.

A natural color palette with dark blue and crimson accents, surrounded by warm nutmeg woods, provides a homey feel to staff and guests alike. Natural light filters into the workspace of every employee, guaranteeing that the space feels open and inviting independent of where you sit or stand," says iN Studio.
Location: Toronto, Canada
Date completed: 2019
Size: 20,000 square feet
Design: iN Studio