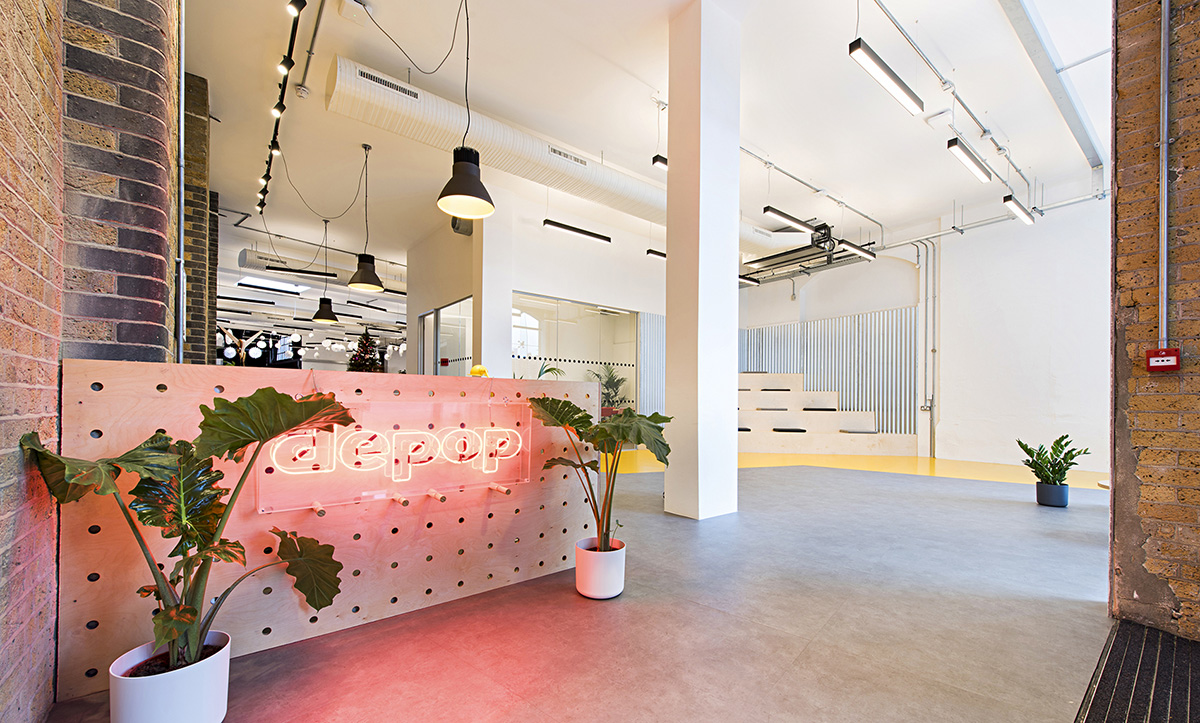 A Tour of Depop's Cool New London Office
Peer-to-peer community marketplace Depop recently hired workplace design firm Oktra to design their new office in London, England.
"Given their hypergrowth, Depop needed a bigger workspace. They envisioned a new space that reflected their brand – young, fashionable and sustainable – and complemented the building they acquired.

Throughout the design stage, we worked collaboratively with Depop to research and create design concepts. As a re-sale marketplace, Depop is making fast fashion sustainable. Cut to their new office, and you'll see this way of thinking applies to their interior preferences too. Depop were keen to use reclaimed furniture in the new space – resulting in an eclectic, sustainable design scheme. They also wanted to use raw, clean materials – so we used exposed brickwork, stainless steel and concrete flooring.

Raw, edgy and functional: Depop's new office embodies their brand identity. Their new workspace mainly consists of open-plan workspaces that inspire collaboration. The communal kitchen has become a hub of activity and the spacious front-of-house area is great for holding team meetings and showcasing products," says Oktra.
Location: London, England
Date completed: 2019
Size: 7,500 square feet
Design: Oktra
Photos: Andrew Lunn