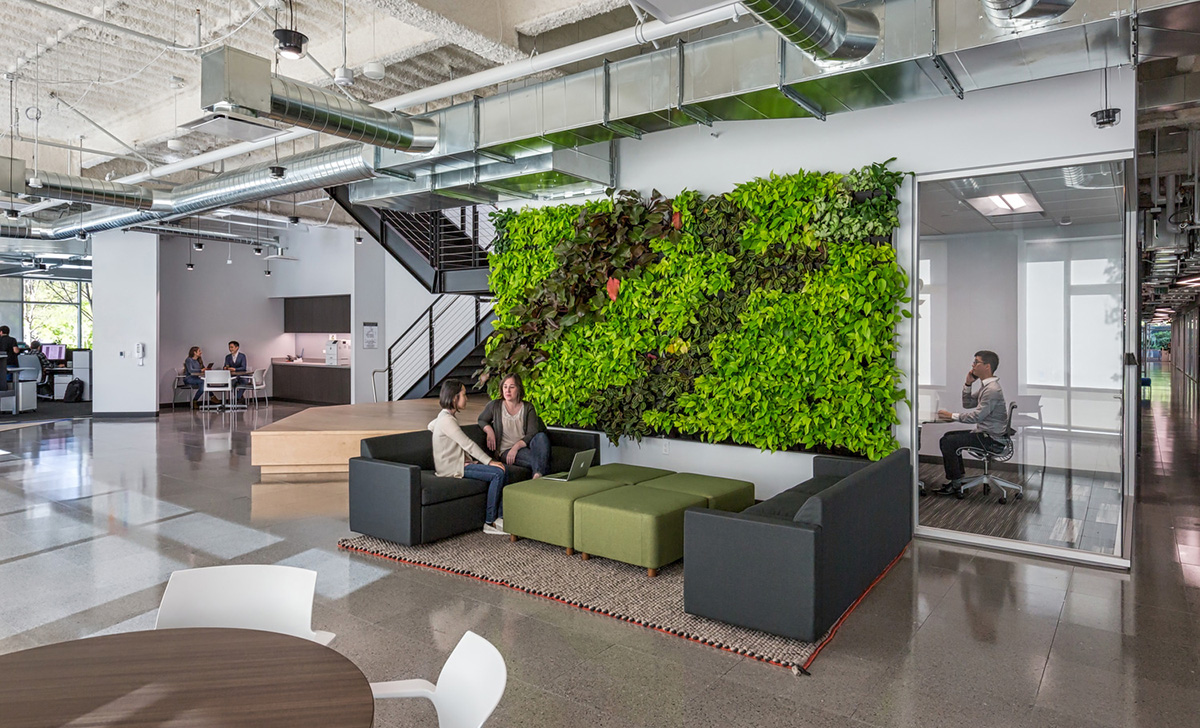 A Tour of Ford Research & Innovation Center Offices in Palo Alto
Global automotive company Ford recently hired architecture and interior design firm HED to design their new part office, part innovation center in Palo Alto, California.
"Furthering its resolution to become "the leader in connectivity, mobility, autonomous vehicles, the customer experience, and data and analytics," Ford has deepened its investment in Palo Alto, renovating two previously vacant buildings to significantly expand its existing Research and Innovation Center. Flexible and collaborative, the redesign reflects the unique ecosystem of Silicon Valley itself—dynamic; relationship-driven; and future-focused.

The interior architecture of the office space parallels the relationship-building ecosystem of Silicon Valley itself, where start-ups, incubators, universities and investors co-mingle with tech leaders and corporate giants. A bright, open floorplan removes visual barriers and unifies engineers, designers, and researchers.

Integrating laboratories into the workplace design allows for seamless "desk-to-testing" development and weaves research into the office fabric. Informal lounge spaces and collaborative zones provide opportunities for spontaneous interaction, fostering the interdisciplinary cross-pollination that sparks creativity and discovery.

The expansion increased the site's square footage from 30,000 to 150,000 square feet. HED's 60-year relationship with Ford, deep automotive experience, and expertise in innovative research environments in their Detroit and San Francisco office locations uniquely positioned the team to succeed in designing this innovation site," says HED.