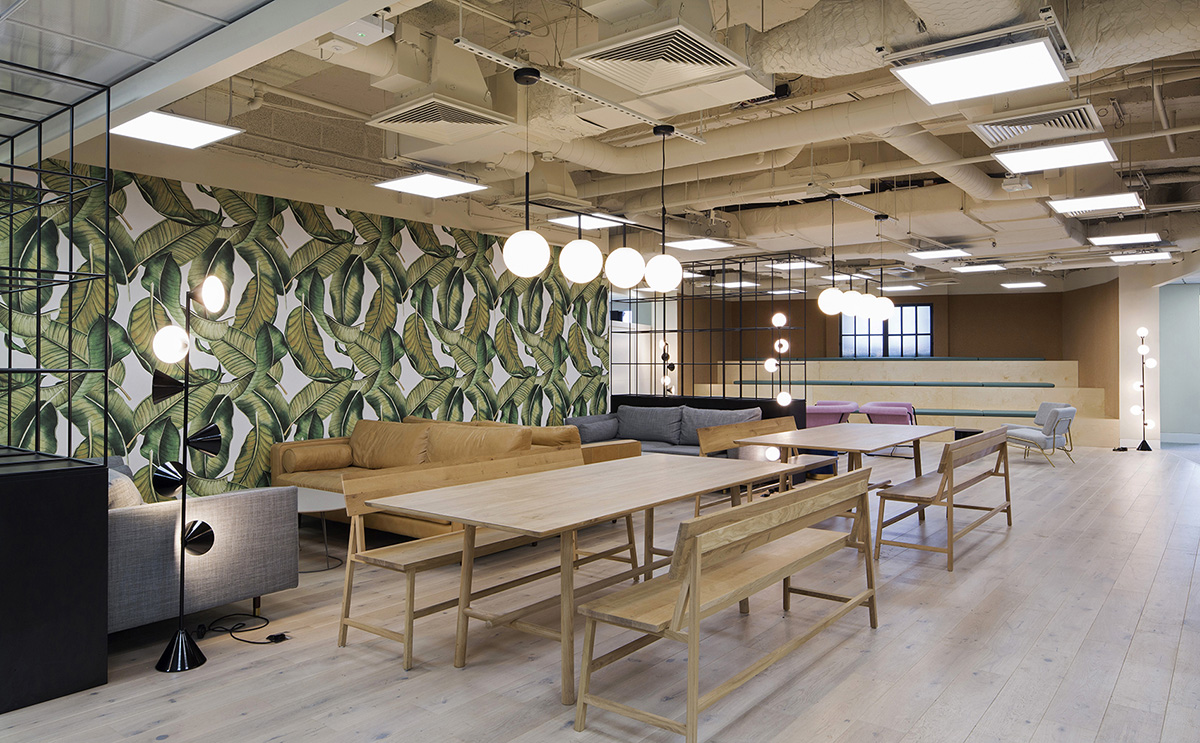 A Tour of Founders Forum's New London Office
A team of designers from multidisciplinary design firm Transit Studio recently designed a new office for entrepreneur community platform Founders Forum in London, England.
"We were approached by Founders Forum, initially to review how they could improve their existing workspace in London's iconic Barkers Building in Kensington. As the brief developed, it became clear that more space was required, and they decided to take on an entirely new lease within the building.

Founders Forum is a community for global entrepreneurs, CEOs, and investors in the digital, media and technology sectors. It houses a number of other companies within its environment – Founders Academy, Altermind, SmartUp, FMC, Founders Keepers, AccelerateHER, Founders of the Future, FF Events & Founders Intelligence. We therefore needed to create a strategy that could incorporate all of these teams and offices under one unified vision, as well as creating a variety of ways to work within that space.

We chose a palette of natural materials throughout, including oak and cork, and sought to maximise daylighting wherever possible with an array of reflective ceiling panels.

As well as replanning the overall layout to give desking areas the most amount of natural daylight, we created at the heart of the plan, a strong central social area that is dual aspect. From this leads a large flexible presentation space, and the three main office desking areas. Woven within these areas and the social hub are stand up meeting benches, acoustic call and meeting pods, as well as open railway carriage meeting areas, and an array of further breakout lounge areas, giving complete choice for how people want and can work. We had to work within the constraints of the short lease available, making sensible and rational design decisions that would create the most impact and enjoyment for staff," says Transit Studio.
Location: London, England
Date completed: 2019
Size: 12,400 square feet
Design: https://www.officelovin.com/designers/transit-studio/
Photos: Agnese Sanvito