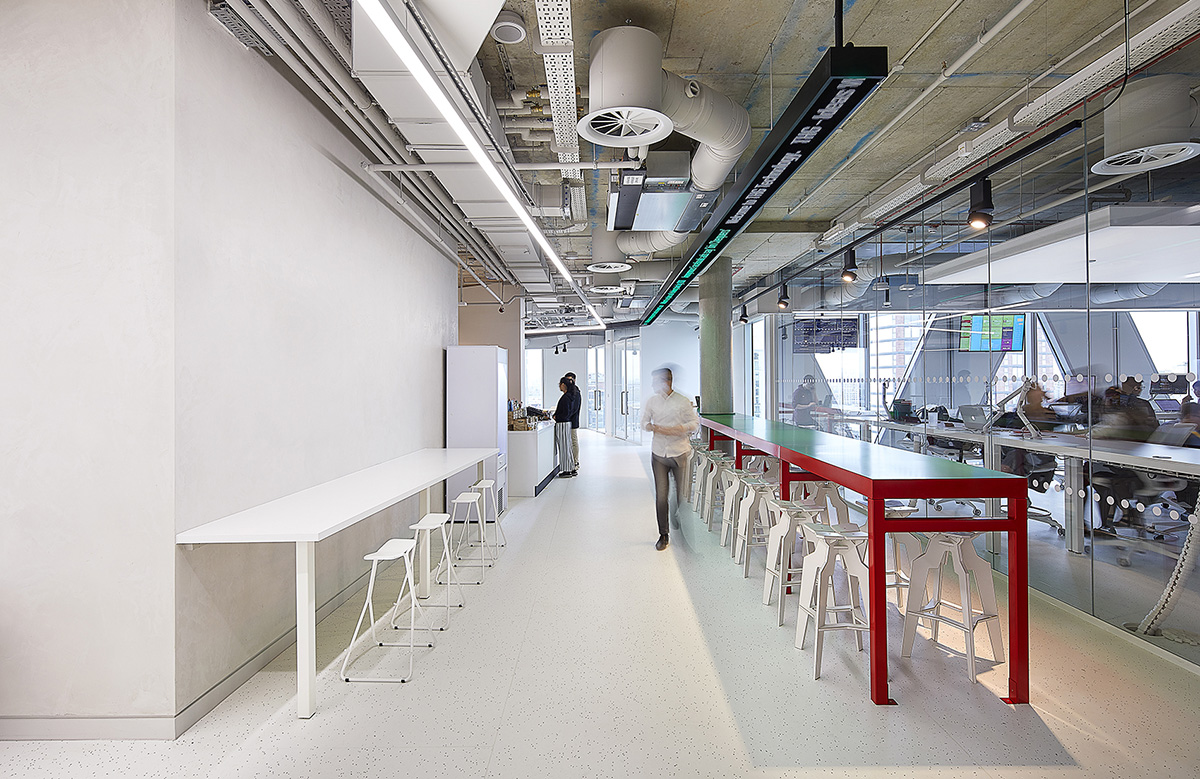 A Tour of THG Ingenuity's New Manchester Office
A team of designers from architecture & interior design firm PENSON designed a new office for e-commerce platform THG Ingenuity in London, England.
"Ingenuity Media City is now THG's hyper-connected tech space that breeds the best new talent and communicates collaborative energy to the generation of tomorrow.

Ingenuity is home to THG's world-class programmers behind the hugely influential THG Ingenuity platform, which powers THG's global digital e-commerce. This office-cum-tech lab fosters the innovation of THG's people and their digital innovations in a slick and futuristic environment.

Speaking of future, PENSON named the collaboration room with the big white sofa The Vision, seeing as THG students will all graduate through here. These graduates are enjoying a variety of options to work from, as well as having more flexibility in their working day. Circular desks and break out areas are keeping people talking and collaborating.

PENSON have added special elements including bespoke joinery and integrated tech equipment. The specially designed 'remote programming labs' not only look super cool but can be wheeled anywhere. They're transforming the teams' means of testing tech. A 'tickertape' reel suspended over the deli bar means people can catch up on the headlines while grabbing a coffee.

THG Media City has all the usual elements of a tech-centred workplace design strategy, but the palette is kept softer with mood-changing light boxes in order to ease stress on the programmer's eyes. The Apartment and Lounge on the south-west of the space offers pure comfort and more options to work away from desks. Basking in natural light, this side of the office looks out over the river and Old Trafford beyond," says PENSON.
Location: Manchester, England
Date completed: 2018
Size: 17,000 square feet
Design: PENSON
Photos: Tom Donald