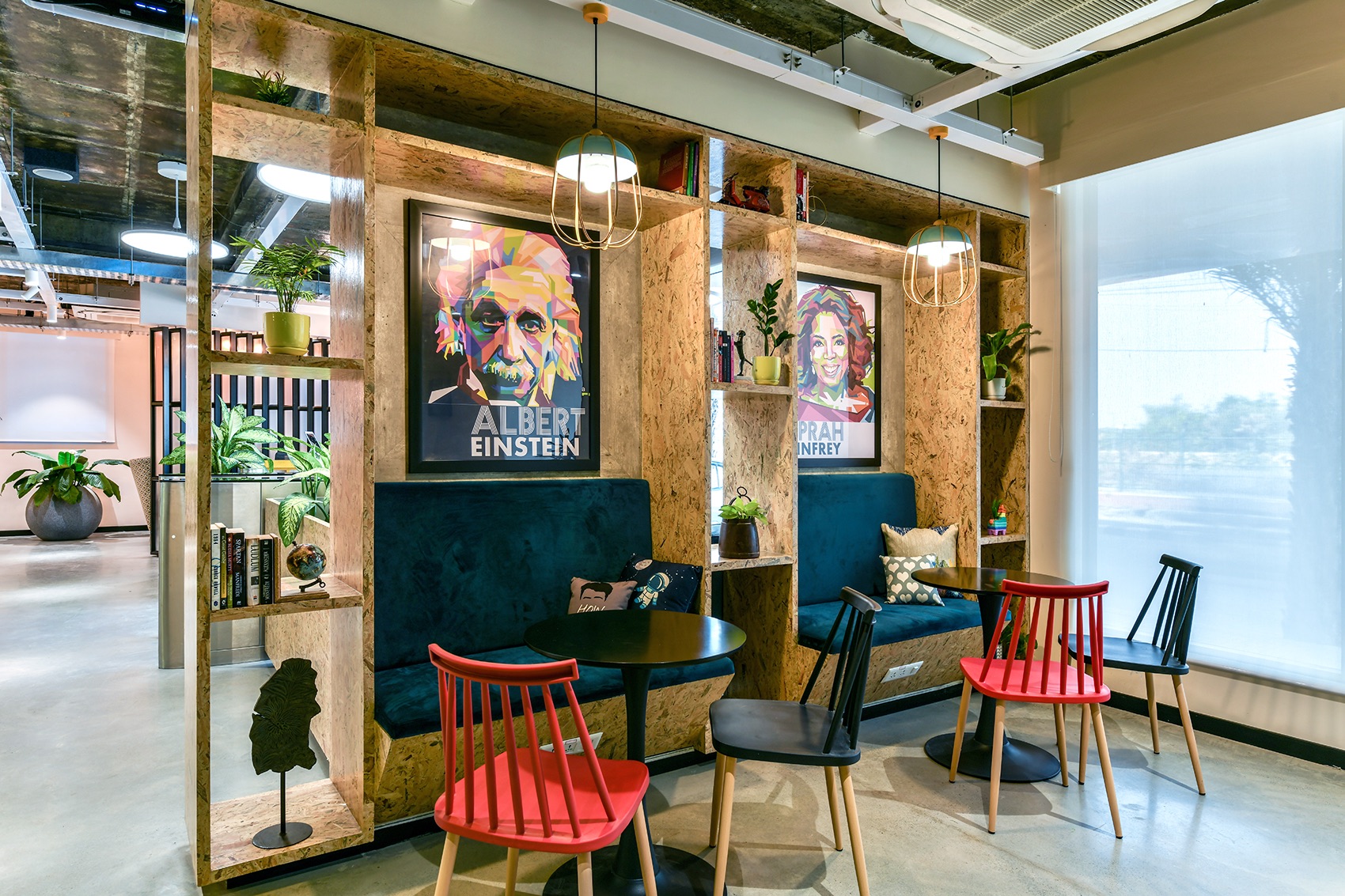 A Look Inside 2gethr's Bengaluru Coworking Space
A team of designers from architecture firm Zyeta completed a new design for coworking space 2gethr in Bengaluru, India.
"The design combines elements of residential, commercial and hospitality elements in a seamless way. All the while it displays an eclectic, varied milleu that helps build and maintain a careful, positivity- focused environment–enabling employees to be their best at work each day. It also displays a striking design sense that makes an instant first impression, making it both 'people-centric' and 'hugely appealing'.

Situated in a prime location, it features a healthy influx of natural light from three sides. This accentuates the bright, positive color palette—Red, Yellow and Green etc.–bringing a sense of vitality and harmony in the interiors. The design also features creative division of space, with its 450 workstations broken up strategically by unique design elements. These include: community spaces, custom artwork, biophilic elements, 'island counter' pantries and a library space, among others. Due to this, each floor of the building gives off a dynamic, varied look in terms of workspace design—all the while expertly fusing creativity and functionality.

There are also elements that further consolidate the superlative design: Meeting rooms spread over the area–with an overall seat count of 30, multi-color walls that empower the creative atmosphere and clear primer-infused ceilings that give off a glossy finish. Glass partitions placed throughout the floor come with a little tinge, which helps add that extra layer of privacy. Lamps and decorative lights, all custom made, adorn the floors—giving off an incredibly luminous vibe," say Zyeta.
Location: Bengaluru, India
Date completed: 2019
Size: 30,000 square feet
Design: Zyeta
Photos: Prashant Bhat