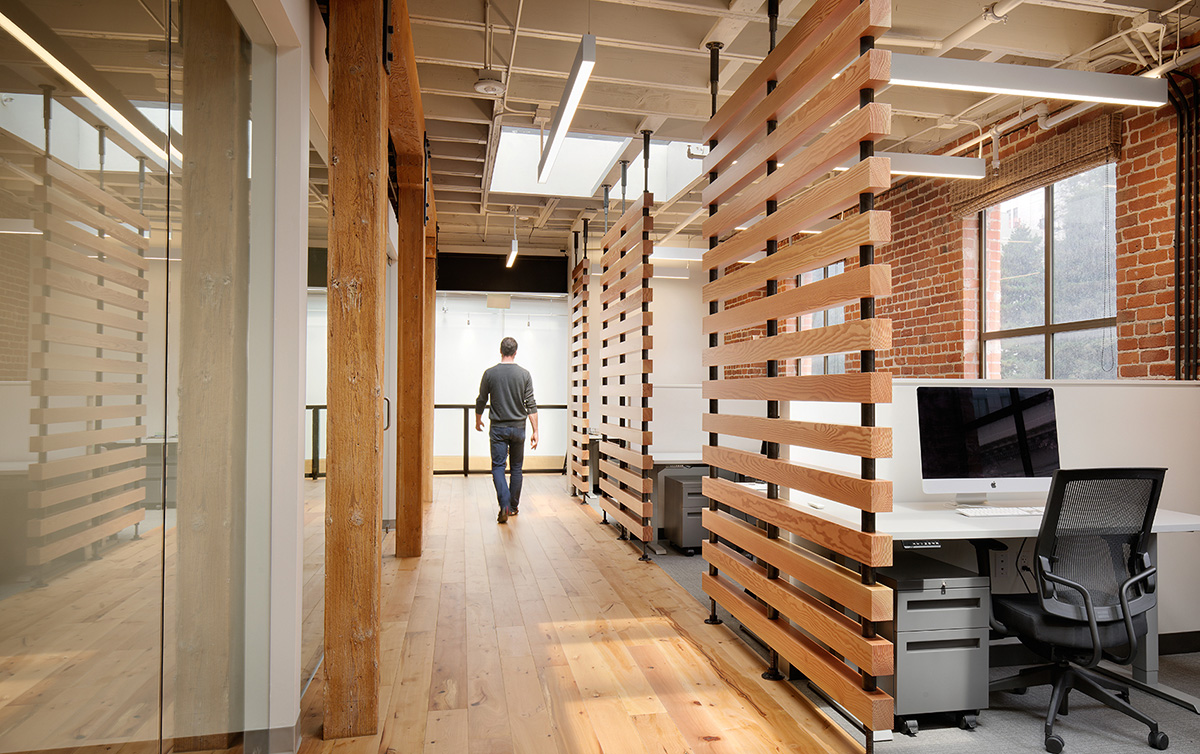 Inside Private Investment Advisor Group Offices in San Francisco
Private Investment Advisor Group recently hired architecture & interior design firm MacCracken Architects to design their new office in San Francisco, California.
"After many years in a traditional downtown office space, an investment advisor group focusing on environmentally conscious organizations needed a workspace that aligned with their values. They purchased this rustic four-story brick and timber building constructed in the early part of last century in San Francisco and engaged MacCracken Architects to help them realize their vision.

The new office space celebrates the brick and timber of the original structure, revealing original, previously hidden Douglas Fir columns and exposing the steel structure of a recent seismic retrofit. Skylights were relocated to highlight primary circulation and informal meeting areas and to distribute light throughout the space. Sound transmission in private offices was a primary client concern and much attention was given to methods of controlling acoustics through material, duct baffles and ceiling insulation. The design solution included preserving the character of an open plan as much as possible and frameless glass walls separating offices and private spaces from the circulation spine helped to achieve that and also serves to distribute natural light to windowless areas of the building.

The main circulation spine provides clear views through the building and a strong link for all of the spaces and open office areas. A new open interior staircase is a centerpiece and forms a central informal lounge area for staff and visitors alike. The new office represents the owners eco-consciousness, their desire to work in a space utilizing sustainable and reusable natural material and their need for a highly functional and stimulating work environment," says MacCracken Architects.