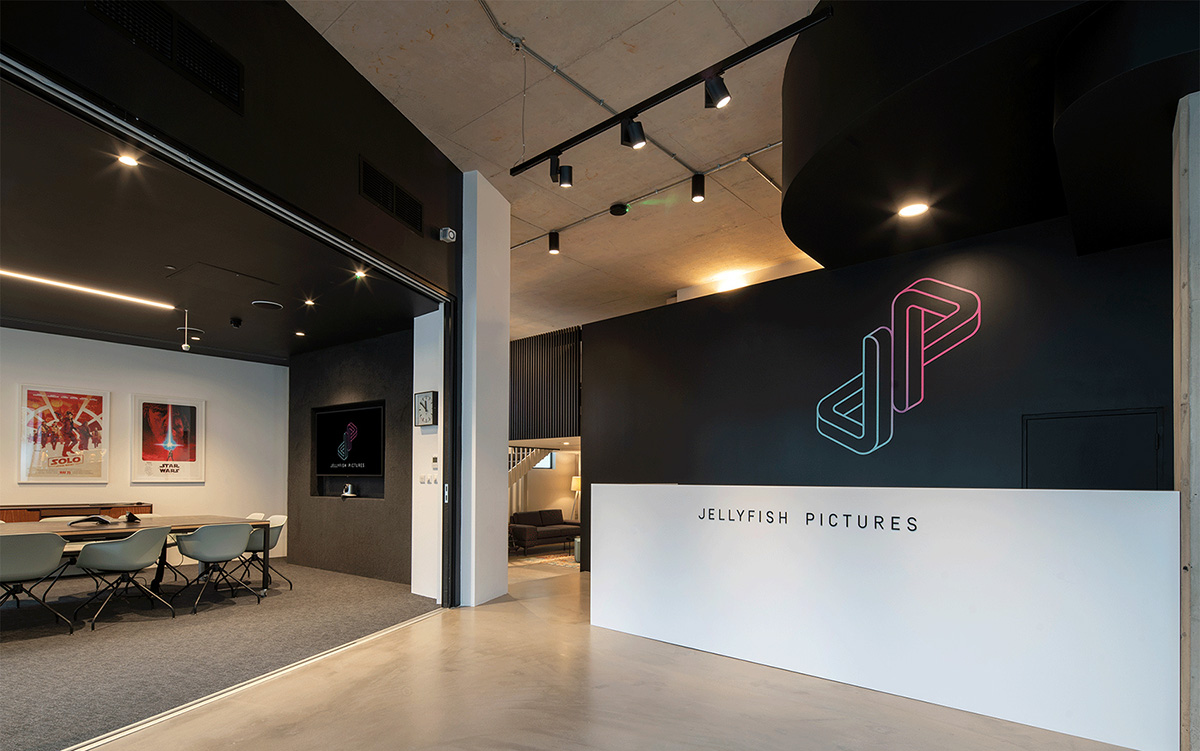 A Look Inside Jellyfish Pictures' Sleek New London Office
Award-winning animation and visual effects company Jellyfish Pictures recently hired workplace design firm Peldon Rose to design their new office in London, England.
"Jellyfish Pictures have relocated from Soho into a brand new, state of the art Head office in Brixton, SW9. They successfully acquired the 11,153 sq. ft new-build space, which is part of an exciting mixed-use development called The Edge. The new studio is positioned next to a set of iconic disused railway arches – which run the full length of the building adding a unique urban backdrop. The studio's presence also contributes to the Lambeth Borough's vision for Brixton as a growing hub for creative, tech and social businesses.

The main objectives of this project were two-fold: Firstly, to create a new Head Office with WOW factor for both employees and visitors alike. As a leading independent company in the ever-evolving creative tech industry, this new studio is certainly a statement, enabling Jellyfish Pictures to compete and thrive on a global scale. Secondly, the need for more space was becoming paramount, following rapid growth in the company and outgrowing their previous workspace. Acquiring the building as an empty shell provided us with a unique opportunity to deliver the CEO's vision. He wanted the design to be architecturally clean and contemporary, reflecting 'tech' – which is essentially the essence of the business," says Peldon Rose.
Location: London, England
Date completed: 2019
Size: 11,153 square feet
Design: Peldon Rose