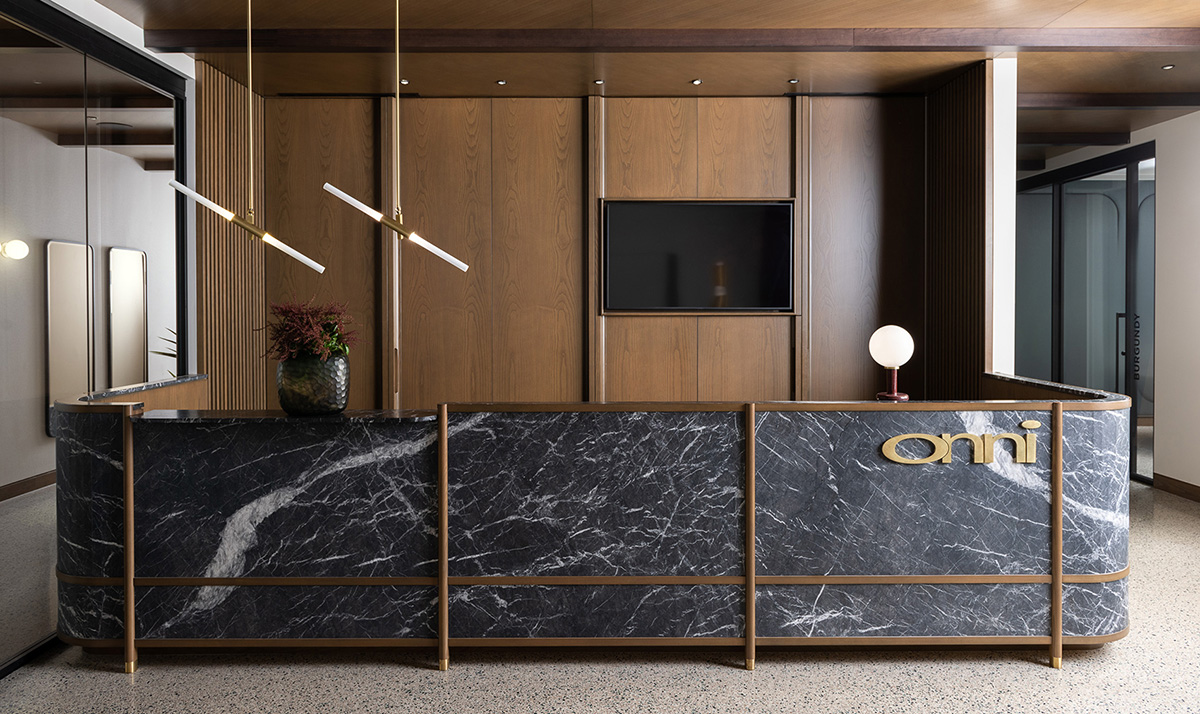 A Look Inside Onni's New Vancouver Office
Real estate group Onni recently hired interior design firm Ste. Marie Art and Design to design their new office in Vancouver, Canada.
"In 1969 postmodernist architect Hans Hollein conceptualized an office space that was mobile–a blow-up shell that could be instated in any place in the world, anticipating the coming technology that has transformed workplaces. Part performance art, part architecture concept, Mobile Office articulated the ambition to extend fluid, thoughtful design and architecture into everyday working life.

The contemporary office acknowledges the need for flexibility–spaces to focus in, to convene, socialize, and collaborate. Onni Group's headquarters in Vancouver allows for a spectrum of use, presenting a responsive environment that is ever-evolving.

Our design for the headquarter facilitates the new working milieu. Movement throughout is understood to be continuous, as digital technology breaks tethers to stationary desks. This can be seen through the use of the common shared spaces–the cafeteria where team members can gather and mingle throughout the day; the reading room, a quiet space for laptop work when one needs time to focus. The break-out rooms are spaces of collaboration, where team members can gather to hash-out ideas.

Leaning away from traditional office trappings lead the design towards more comfortable, residential elements. Wood veneer ceiling and millwork elements paired with gem tones of blue and green add warmth and colour. Brass accents and matte black metal detailing retains a polished and sophisticated feel. Nodding to values of craftsmanship and innovation is a feature sculptural staircase railing that anchors the centre of the office. Molding sheet metal to appear soft and pliable, forming curves at every corner that gracefully flow from the first floor and continuously transition into the second-floor guard rail. A synthesis of function and movement–it's a fitting ode to the modern, mobile office," said Ste. Marie Art and Design.