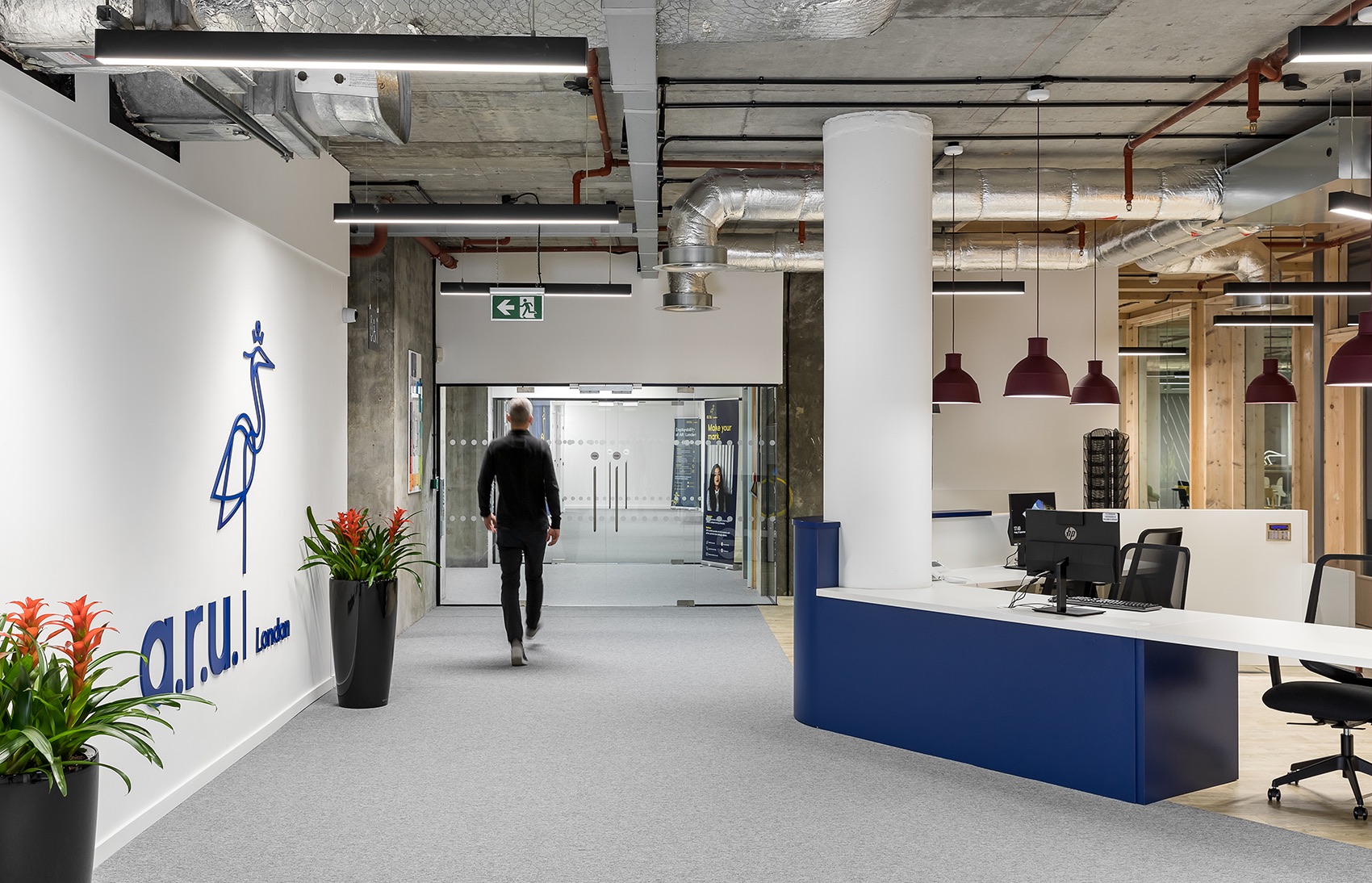 A Tour of Anglia Ruskin University's New London Office
Public university Anglia Ruskin University recently hired workplace design firm Oktra to design their new office in London, England.
"For Anglia Ruskin University, creating a centre of academic learning meant focusing on functionality and simplicity. The nature of the university meant we had to create multiple study settings that enabled students to plug-in where necessary for task-focussed activity-based working.

Designing a university for young adults, as opposed to an office, the layout needed to be simple and intuitive – driving a focus on wayfinding and branding within the space. We also had to consider different statuary requirements, with a greater demand on accessibility and functionality for all.

The final space has been transformed for employees and students alike. There are two reception areas, one impressive library, one central community area, sixteen classrooms and an area for employees with a teapoint, offices and three meeting rooms. The combination of high-concentration workspaces and collaboration areas provides ARU's students with the tools to work at the best of their ability," says Oktra.
Location: London, England
Date completed: 2019
Size: 32,000 square feet
Design: Oktra
Photos: Oliver Pohlmann