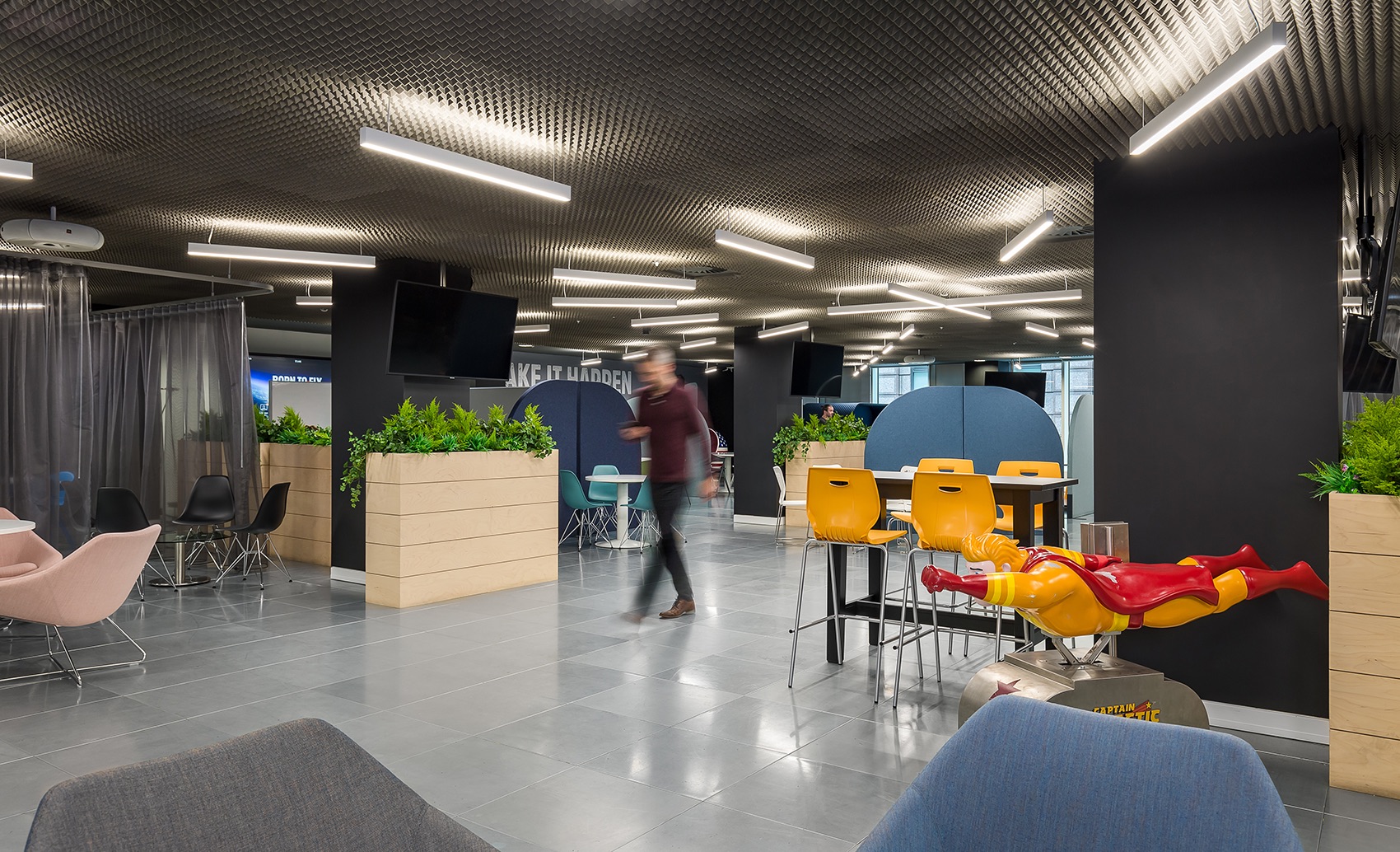 Inside Funding Circle's New London Office
Peer-to-peer lending company Funding Circle hired workplace design firm Oktra to design their new office in London, England.
"In their new workspace, Funding Circle were eager to adopt activity-based working, improve collaboration, provide a better townhall environment and support their brand identity.

Throughout the design process we held interviews, workshops and carried out staff surveys to gain a thorough understanding of how Funding Circle would use the new space. A workplace consultant established problems in their existing workspace, analysed how different departments worked and suggested how the teams could work better together in the new office. Because this project was an in-situ project, we phased works, moved departments into swing spaces and worked out of hours to minimise disruption.

Funding Circle's new London office has completely transformed the visitor and employee experience. The new reception – in a more visible location, alongside 'the hub' – creates a welcoming first impression. The multi-functional meeting zone, meeting rooms, focus rooms, collaboration areas and huddle spaces have provided employees with a choice of work settings and facilitated Funding Circle's transition to activity-based working. The ceiling has been blanketed with foam tiles to create a unique design aesthetic and soften the acoustics," says Oktra.
Location: London, England
Date completed: 2019
Size: 20,000 square feet
Design: Oktra
Photos: Oliver Pohlmann