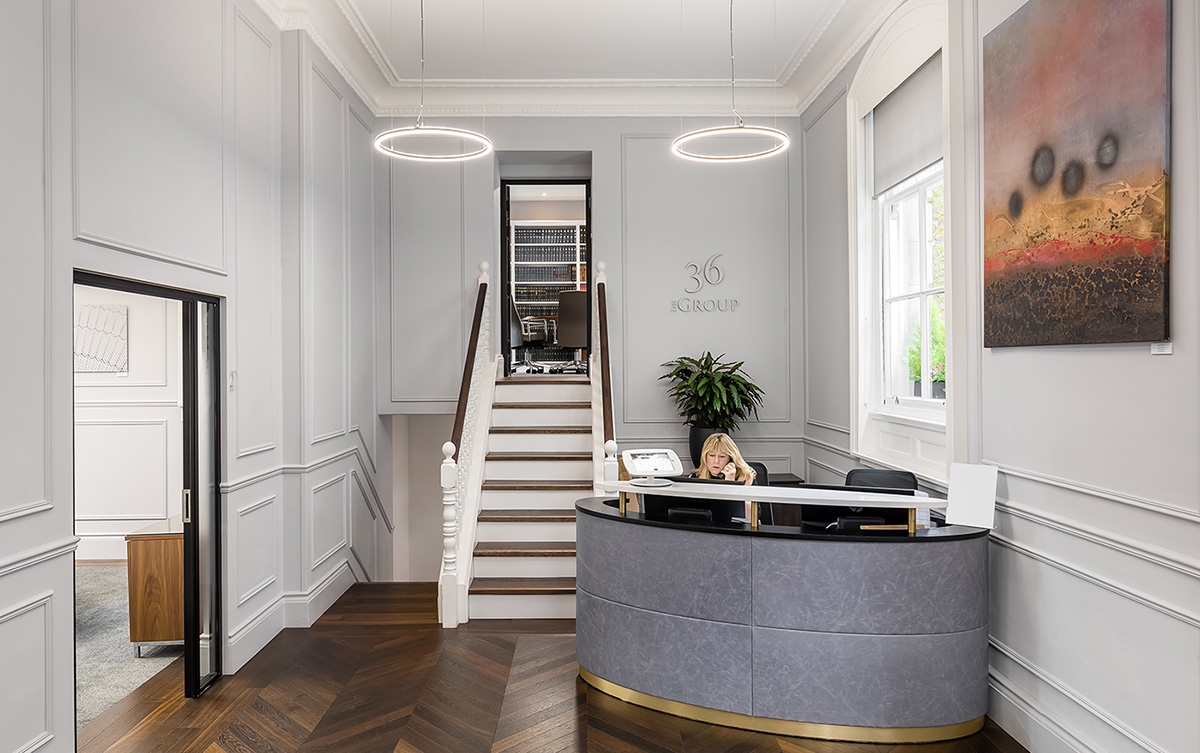 A Look Inside 36 Group's Elegant London Office
Legal services company 36 Group recently hired workplace design firm Oktra to design their new office in London, England.
"The design aesthetic needed to be modern and contemporary, whilst evoking tradition and conveying a message of privacy, security and confidentiality.

We held multiple design workshops with 36 Group to develop the design. We proposed two colour palettes – one warmer and one cooler – and 36 Group chose the more contemporary scheme, in-line with their branding. To celebrate the historic style of the building, we added wall-panelling throughout the space and used a neutral colour palette.

The final space has transformed the client and employee experience. Branding on the entrance doors welcomes clients into the reception area, and 36 Group's artwork adds a personal touch to the space. The new quirky members lounge provides a space where employees can relax or entertain clients. The pièce de résistance – a secret doorway disguised as a bookshelf," says Oktra.
Location: London, England
Date completed: 2019
Size: 9,500 square feet
Design: Oktra
Photos: Oliver Pohlmann