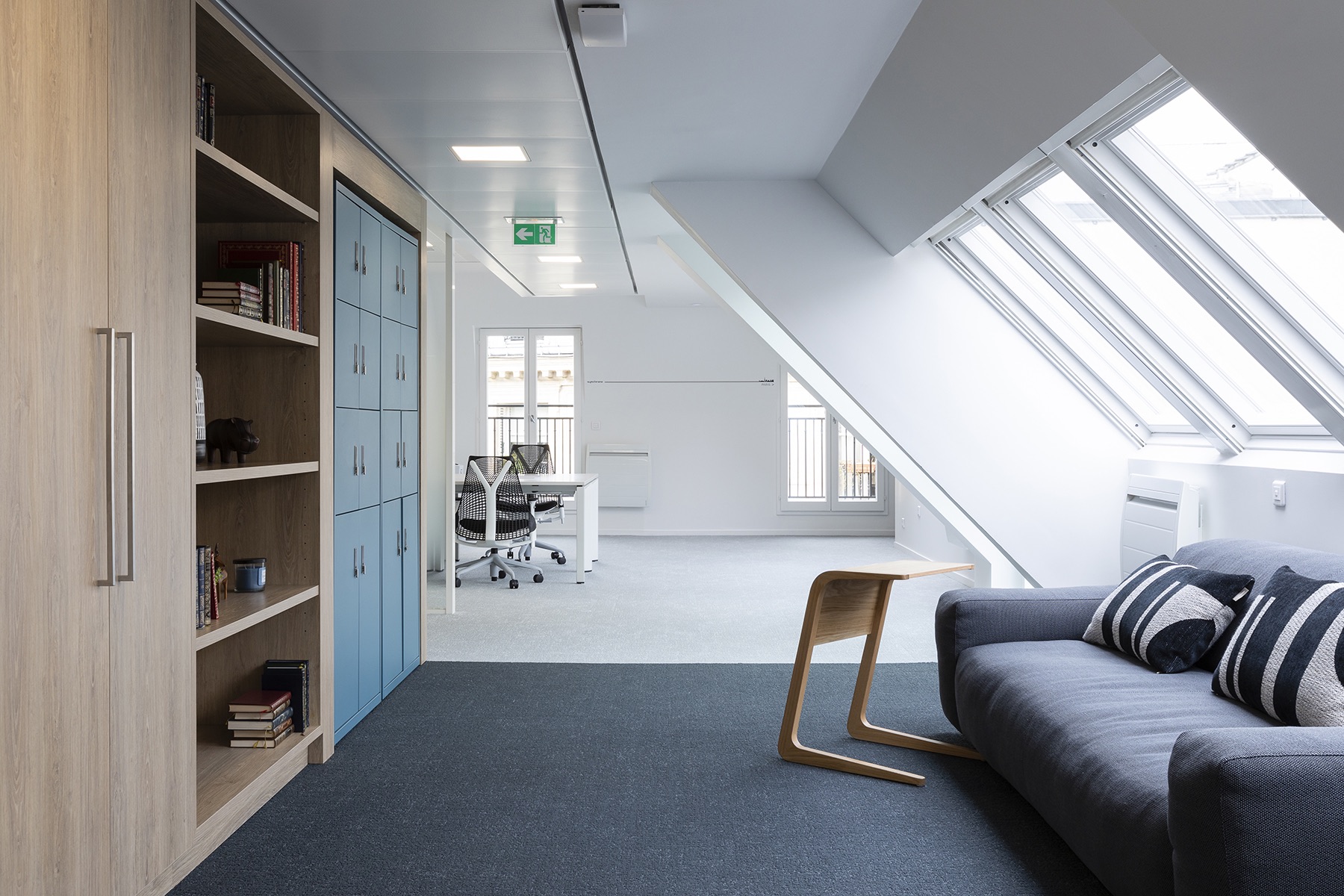 A Look Inside Synchrone's Elegant Paris Office
Business consulting company Synchrone recently hired architecture and interior design firm BMA Group to design their new office in Paris, France.
"The new layout reflects the dynamism of Synchrone and its desire to recruit young talents. Elegance and sobriety are essential. Located on the 5th floor of the building belonging to Tishman Speyer, the space is divided into two separate spaces.

The loft and business center for total immersion at Synchrone

This industrial-style loft office consists of a reception and a cozy relaxation area incorporating a bistro kitchen. "Eastern Oak" parquet, innovative "Touch Fenix" materials as well as designer lamps "Tom Dixon" or "Artemide" bring a warm and vintage atmosphere to the whole. The refined business center allows you to continue immersion and discussions in an intimate and cozy setting.

The open space for a classic, clean and functional working environment. The simplicity of the stage is counterbalanced by the numerous meeting rooms which bear the name of large cities such as Paris, Mexico City or Boston. They bring a more statutory side and are decorated with moldings and chandeliers that give them a "Parisian chic" touch.

Digital at the heart of planning

Synchrone supports the digital transformation of large organizations, which is why BMA Group opted for a full connection space with a wifi system in numersive rooms, in other words: without cables for efficient viewing. A room reservation system, terminals and digital lockers are available to employees with an RFID system (system for storing and retrieving data remotely)," says BMA Group.
Location: Paris, France
Date completed: 2020
Size: 15,069 square feet
Design: BMA Group
Photos: Alexis Paoli