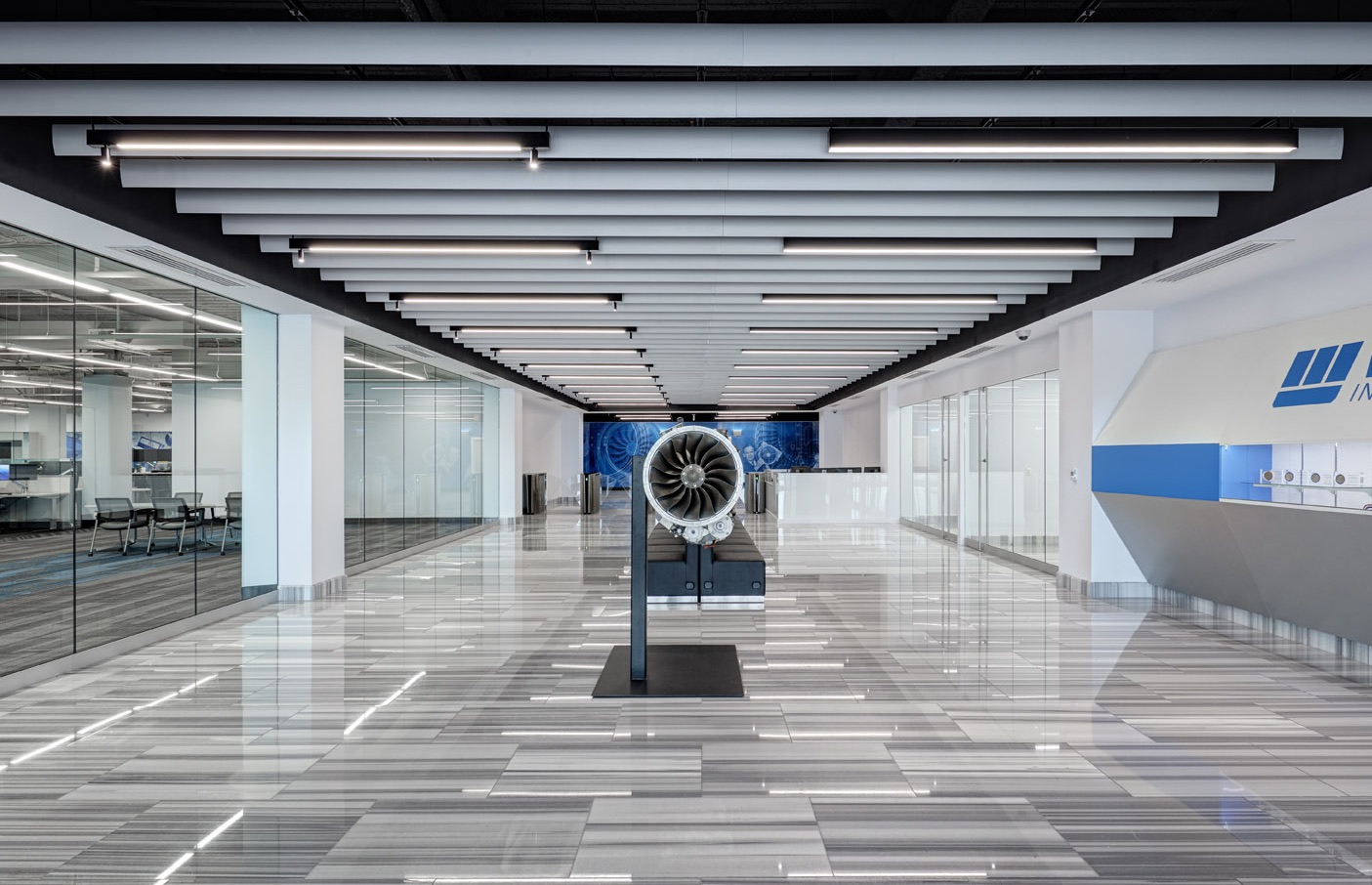 A Look Inside Williams International's Pontiac Headquarters
Manufacturing company Williams International hired architecture firm HED to design their new headquarters in Pontiac, Michigan.
"A world leader in the development and manufacturing of small gas turbine engines, Williams International had outgrown its former facility. It would take a unique property to accommodate WI's over 600 employees and have room for its turbine engine R&D development and advanced manufacturing. Strangely enough, it was in an empty movie studio where WI would find its new home.

The former sound stages were converted into approximately 50,000 sf of advanced manufacturing cells for turbine engines, and the 200,000 sf office space, spread across three floors, was modernized to include premium amenities for WI's employees, including a rec. room, fitness center, corporate store, and cafeteria as well as coffee nooks and kitchenettes on each floor. Workstations are ergonomic and daylit, connected by an artery of collaboration spaces running the length of each floor. This renovated facility is home to all of WI's major departments, including a global customer service and support department, design, R&D and advanced manufacturing, sales and logistics, executive offices and the CEO suite," says HED.
Location: Pontiac, Michigan
Date completed: 2018
Size: 200,000 square feet
Design: HED