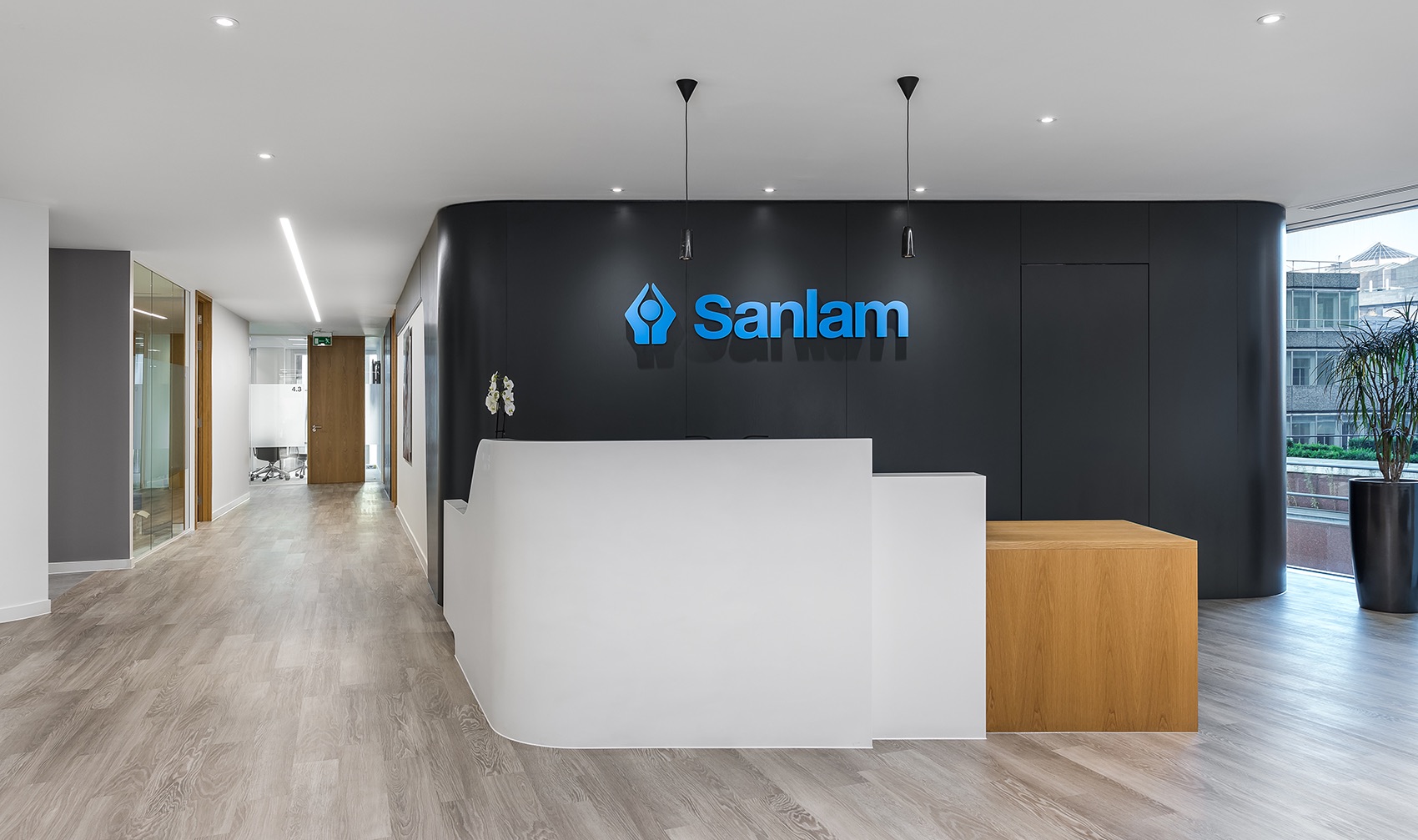 Inside Sanlam's Modern New Offices in London
Financial planning company Sanlam recently moved into a new office in London, England designed by workplace design firm Oktra.
"Sanlam wanted their new workspace to embody the Sanlam brand identity. The focus was very much on the user experience – Sanlam wanted to create a collaboration hub and impressive teapoint area to open lines of communication.

As this was an in-situ refurbishment project, we cut and calved the existing space to create an environment that worked for Sanlam. We worked on the third floor while it was still in use, so we took special measures to minimise disruption and protect the existing furniture.

Throughout Sanlam's new workspace, a neutral colour palate with soft edges and pops of colour creates a sense of unity with other Sanlam offices. The teapoint and collaboration space encourages communication, while the private workspaces enable employees to focus on high concentration work," says Oktra.
Location: London, England
Date completed: 2019
Size: 14,000 square feet
Design: Oktra
Photos: Oliver Pohlmann