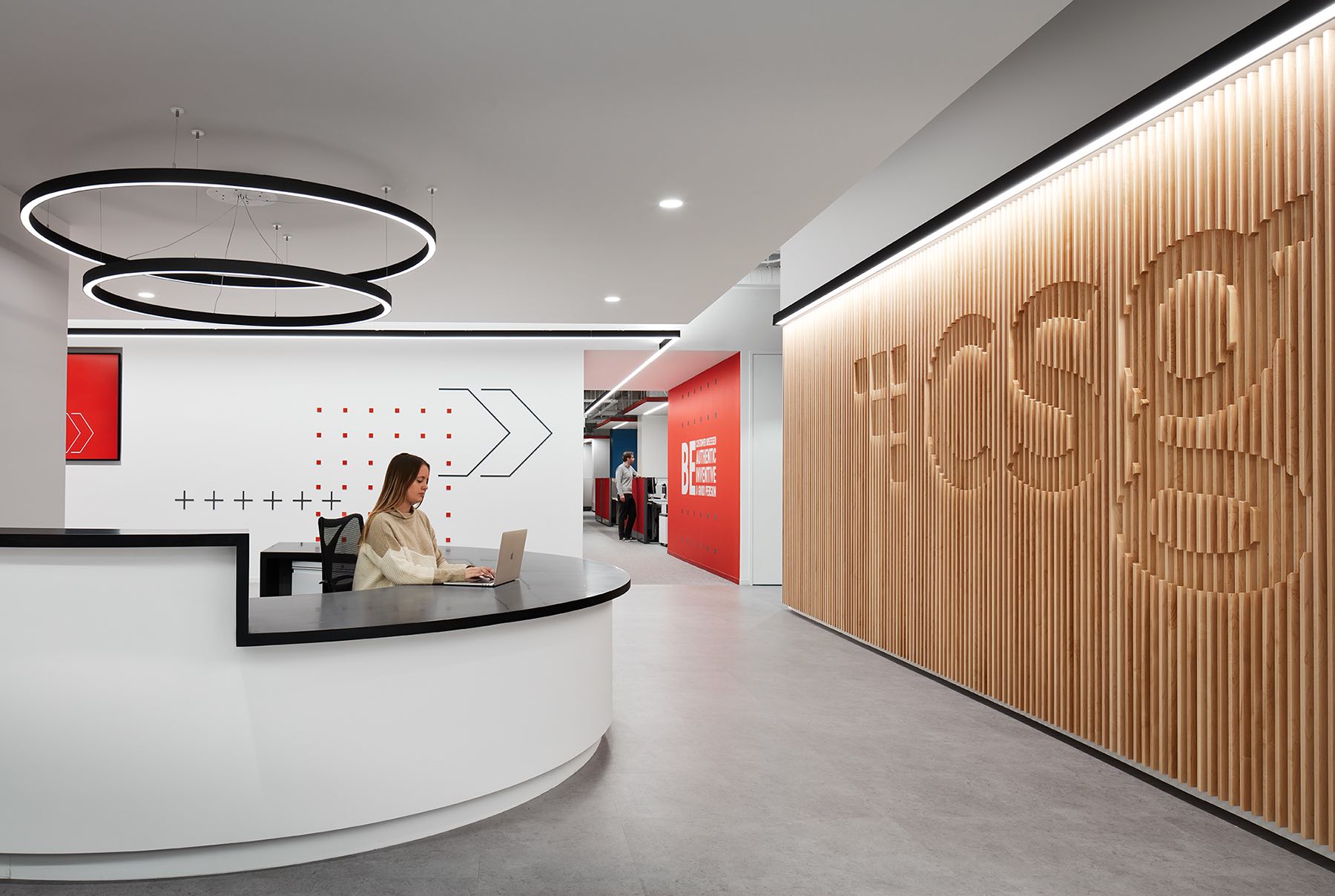 A Look Inside CSG's New Chicago Office
Software company CSG recently hired architecture firm Eastlake Studio to design their new office in Chicago, Illinois.
"Careful placement of their company color—a powerful red—and strong branding elements shaped the design of their new workplace. Beginning in the reception area and lounge space, we used the vivid tone in finishes and furniture, and balanced it with crisp neutrals and light wood.

We worked with CSG's branding team to place motivating text and photo murals in unassuming corridors and in the heavily trafficked town hall area, where bright ceiling acoustic panels recall the geometry of CSG's logo. Red was also used on the trim of doors and ceiling clouds in the open office to break up the main work space.

Memories of high cubes and dark niches in CSG's previous space made natural light a top concern for management. Our plan prioritized the east side with a wide aisle for remote work and casual meetings, where staff can enjoy the sunlight and views of the surrounding city. Reusing some of the company's furniture as well as existing acoustic treatment, some meeting rooms and server infrastructure helped us stay within our budget without sacrificing the more prominent design elements that communicate CSG's values to guests and customers," says Eastlake Studio.