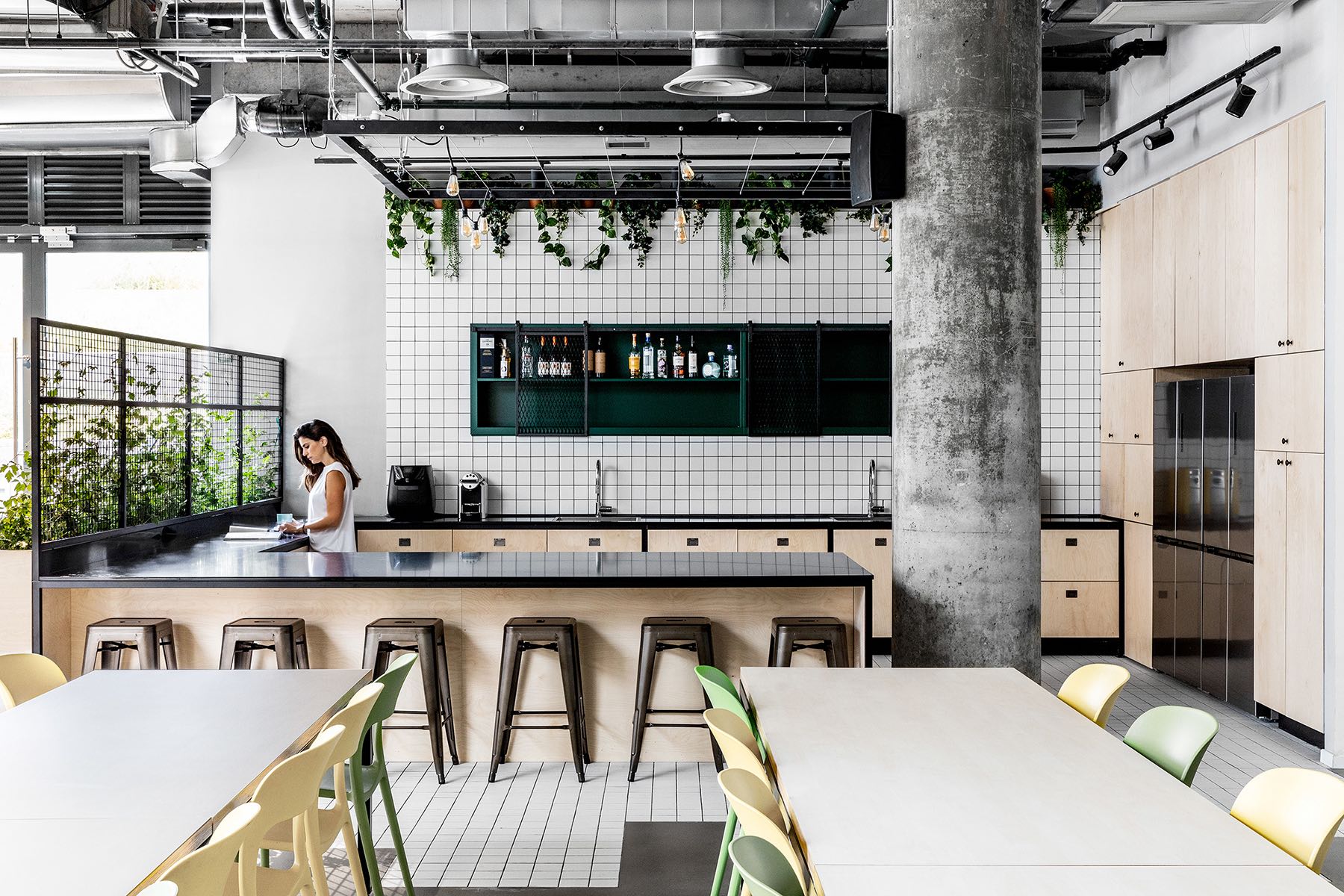 A Look Inside JoyTunes' Biophilic Tel Aviv Office
Software startup JoyTunes that develops music learning software recently hired architecture firm Roy David Studio to design their new office in Tel Aviv, Israel.
"This space was designed to bring together a free melodic approach with the hard working methodology of improvement.

The campus includes workstations as well as generous lounge areas, together with informal booths and private meeting rooms. The space was designed to reflect the revolutionary approach that allows all to learn and play music, no matter who they are.

Since Joytunes has employees from many different disciplines, there was a demand for a space with effective and dynamic connectivity to allow good teamwork and communication. This project features a central and prominent wooden stage surrounded by all other function and a large and open cafeteria. The stage is situated directly beneath the skylight so the sunlight acts as a dramatic affect that gives life to the space. Many different instruments are on stage and are the center piece of and the heart of the company.

The combination of both industrial and natural materials give a technological feel as well as a warm and inviting one while embodying the spirit and character of the company.

The design for Joytunes was based on the concept of constructing a strong foundation, building a base for upward growth and development. This theory was translated into the design via adequate distinguishing materiality, smart combination of colors, light and reflection to create an inspiring and streamline flow for the space. The concept is best expressed in the open space, collaborative meeting and dynamic gathering spaces, resulting in an enjoyable and productive work environment," says Roy David Studio.