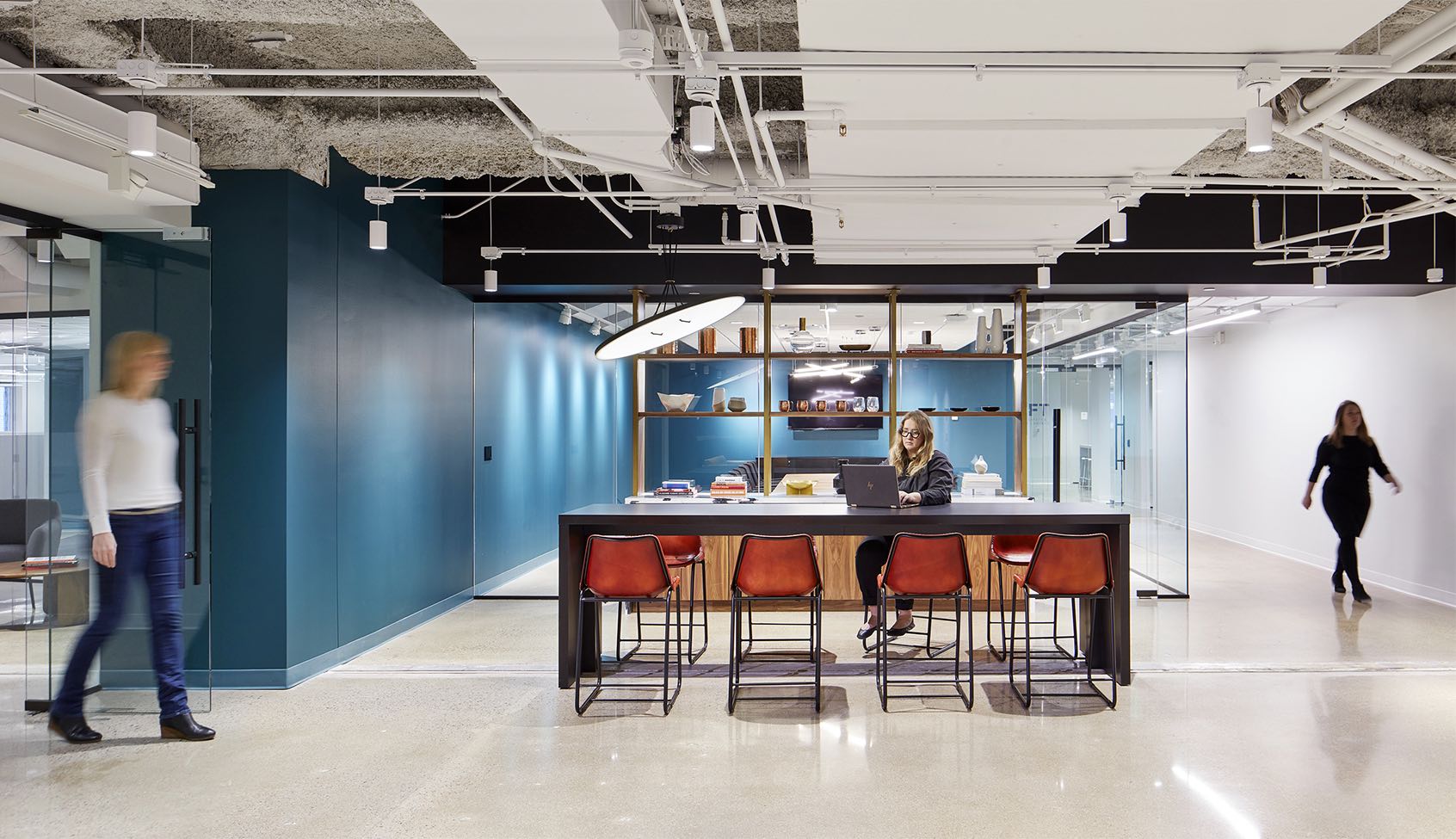 A Look Inside The Baker Center Spec Office Suites in Minneapolis
A team of architects and designers from architecture firm Studio BV recently completed a new office interior for office space provider The Baker Center Spec Office Suites in Minneapolis, Minnesota.
"This real estate concept is the in-between approach between a traditional process of obtaining an office space (find a building with a broker, custom design a space with an architect, build it with a contractor, move in), and a co working space that has no dedicated spaces for your team or custom features.

Spec suites are meeting the market where it's at. The tenants for spec suites vary, they could be start up companies that are coming out of co working, they could be mature businesses who want to shortcut the traditional real estate process. These ready to go suites are appealing to businesses who can't wait the 7-12 months a traditional design process takes to move into a commercial office space.

Real estate developers are using Spec Suites as a tool to gain more leasing activity and attract different types of tenants. This concept is not new but doing Spec Suites in Class A office buildings in the most desirable buildings and neighborhoods with top design firms – is a new concept. Previously landlords in the suburbs would have generic office spaces that were "ready to go- turn key". That model never worked in the Class A spaces downtown. Now that has shifted in the past two years/

Studio BV's approach is to design a very branded, very detailed space that can attract top tenants by delivering high performance, flexible work spaces that feel custom designed. Unique features, high-end materials and signature lighting and branding creates design solutions that feel unique to the buildings they are in and are attractive to a variety of tenants. We work on all aspects of the design from naming the concepts, to signage design to furniture and custom features," says Studio BV.