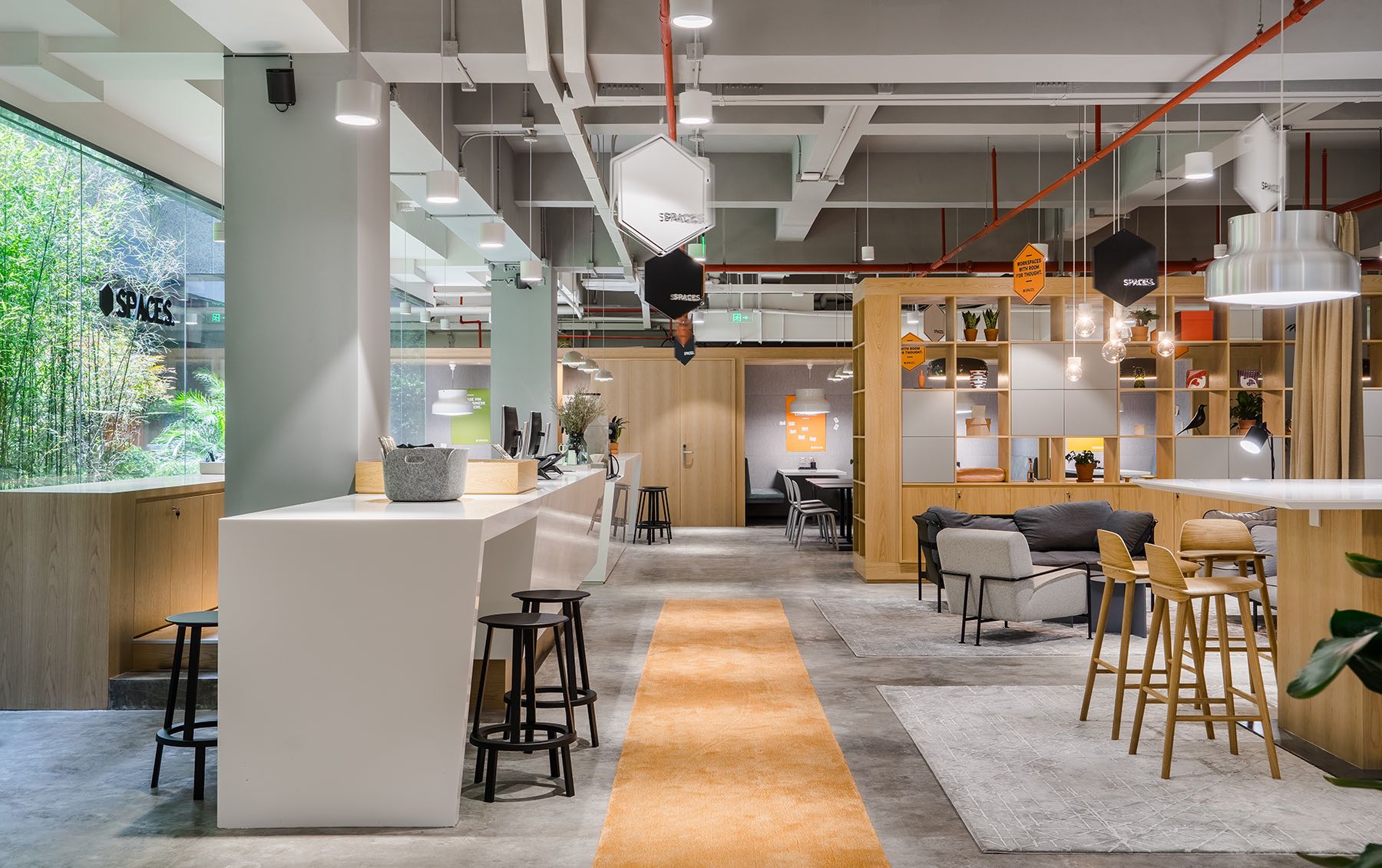 A Look Inside Spaces' Shanghai Coworking Space
Coworking space provider Spaces hired architecture firm D&P Associates to design their new coworking space in Shanghai, China.
"The design concept we proposed was the fresh contemporary style with well-lit, open and connected areas. It is understandable that basements might lack natural light or don't even have any at all. To counter this problem, we utilized a glass ceilings in the sunken ground architecture, resulting in an assuring amount of natural light, which plays a large role in maintaining the liveliness of every construction.

A beautiful underground garden area is presented to give a touch of greenery to the space and play as an outdoor relaxation area. After all, plants are an essential in an office to save it from being lifeless. Also, the color green is reported to help boost creativity, so all the more reason to build a garden. The architect's team generated a fresh color palette so the space should look more lively. The simple and flexible furniture are comprised from as a series of solid tables, chairs and sofa from from trusted providers. Finally, to compliment the elegant furniture, our team used a gorgeous set pendant lighting with minimalist design. As a result, a beautiful and functional co-working office is ready to welcome you and your business partners", said D&P Associates.
Location: Shanghai, China
Date completed: 2018
Size: 27,770 square feet
Design: D&P Associates