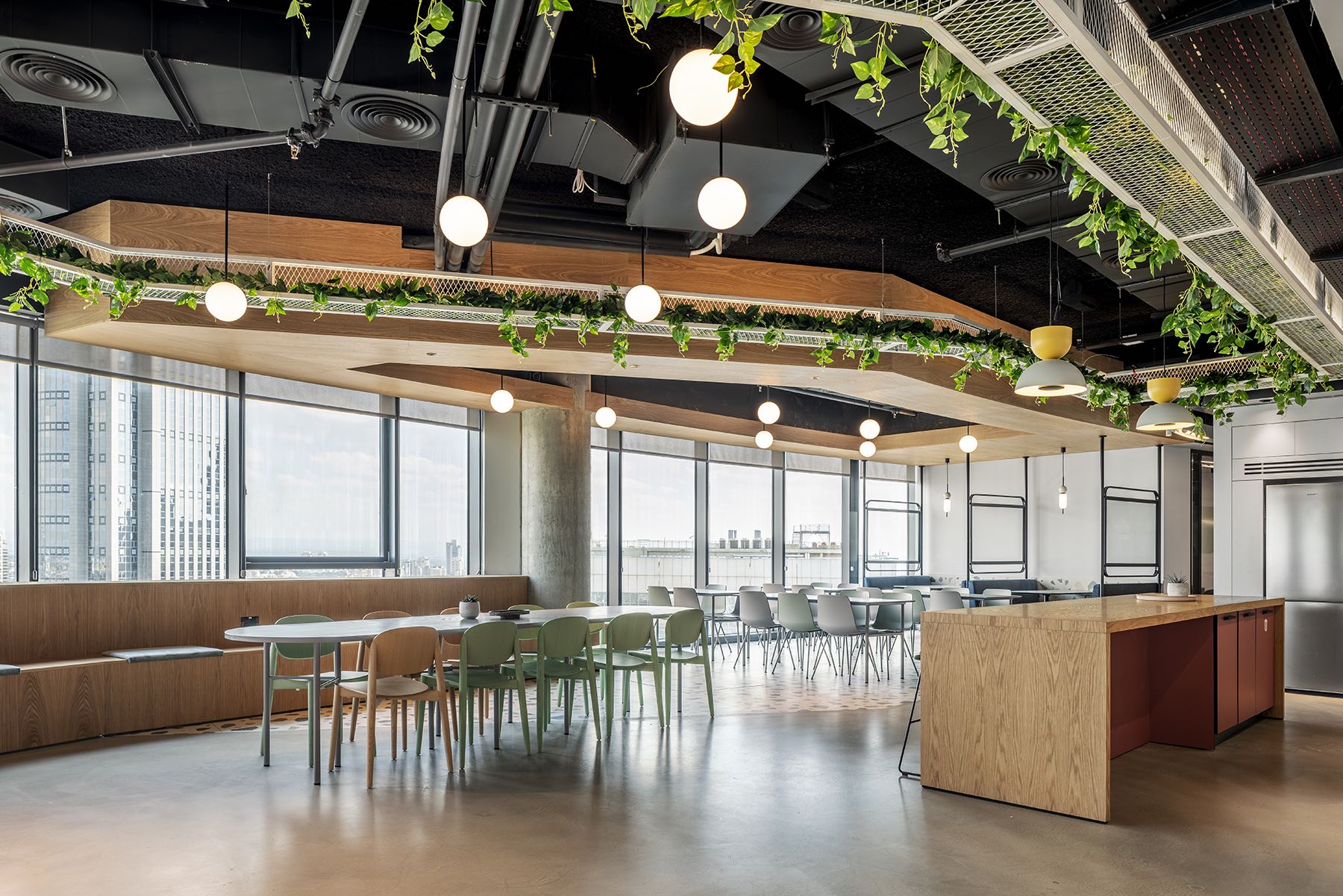 A Tour of Innovid's Eclectic Tel Aviv Office
Online advertising company Innovid recently hired architecture design firm EN Design Studio to design their new office in Tel Aviv, Israel.
"The design concept rests on the company's core business: content streaming. The project involved the use of modern materials to create an informal feeling and natural, harmonious and experiential flow. One of the challenges in the design was to create a modular space that allows for personal and personal work, alongside a joint work involving several employees. The space, about 90% of which is open space, is capable of accommodating a multitude of situations at any given moment.

In the open space, we created intimate and quiet work complexes designed for about six employees, but not fully closed; The division is devoid of doors, separations and walls between spaces, and creates an urban and airy experience that allows employees to move freely between private and spatial and public functions.

More than 15 rooms were designed to support the space, including meeting rooms, brainstorming rooms, spaces for intuitive and speedy meetings, and rooms for one-to-one meetings. These spaces require perfect acoustics, and to achieve this we chose ceiling-floor partitioning systems that were designed for the project: single-glazed partitions and double-glazed partitions, according to the room's needs. In order to maintain maximum transparency, we integrated the single glazing systems with transparent glass sliding doors, and in areas where higher acoustics were required, we combined a double glazing partition system with transparent hinged doors. The partition profiles were painted in many shades according to the color palette of the project with full matching of the forks and handles," says EN Design Studio.
Location: Tel Aviv, Israel
Date completed: 2020
Size: 16,899 square feet
Design: EN Design Studio
Photos: Yoav Peled