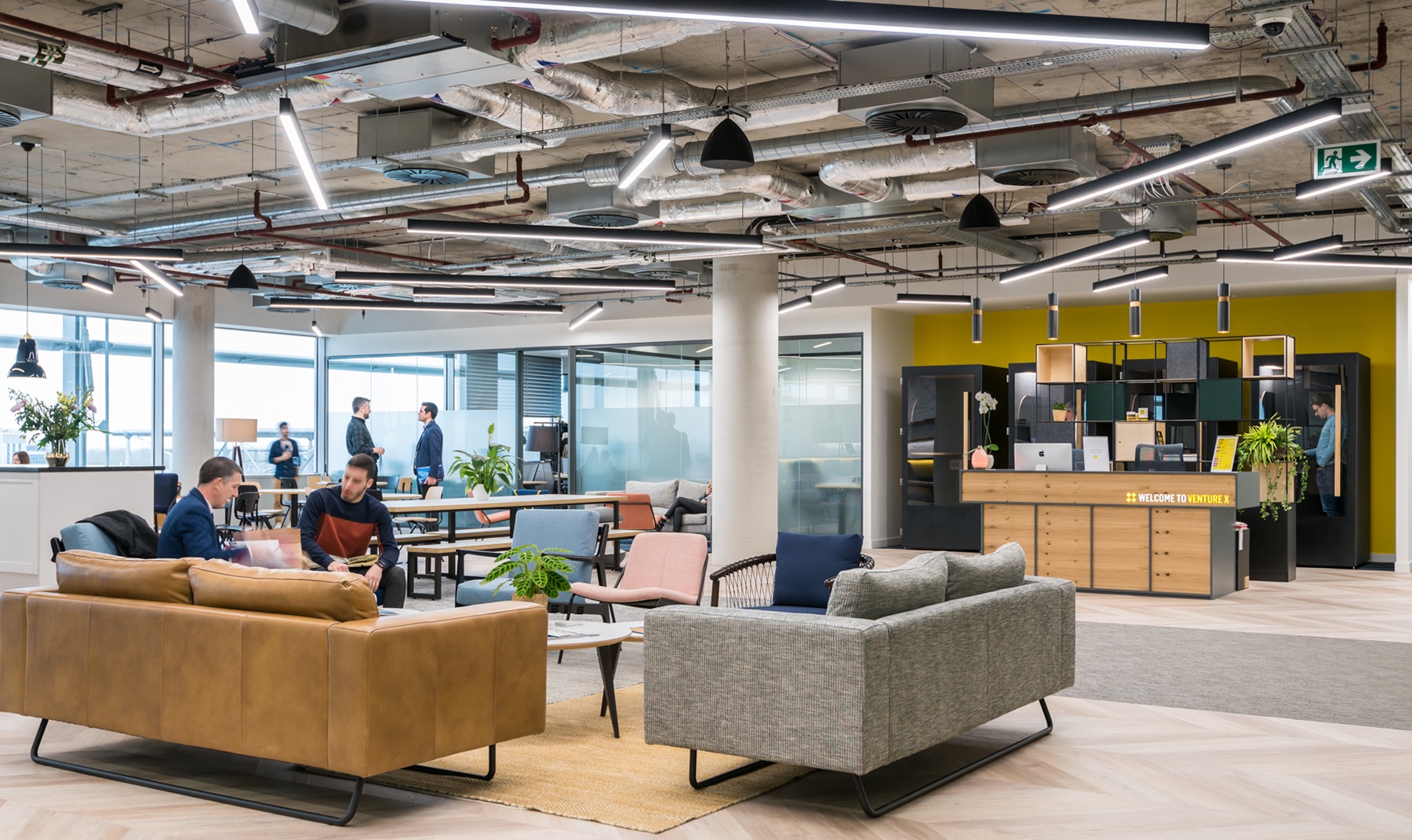 A Look Inside Venture X's New London Office
Serviced offices provider Venture X recently hired workplace design firm Dthree Studio to design their new flagship UK office in London, England.
"The process began with investigating various sites, determining which space provided the best result for Venture X's requirements and offering to members. Initially, we examined potential locations by looking at the local areas, including competition, proximity to transport hubs and the local amenity on offer. Once locations were identified, the due diligence on specifically targeted buildings began.

We analysed the amount of natural light, external views from the space and the infrastructure on offer, to how well the building would respond to the flexible demands of a serviced office. Finally, we established if the space would be suitable and attractive for businesses of all industries, shapes and sizes and whilst providing something different for its members, in a market which is highly contested.

The 14,000 sq ft space on the fifth floor of Chiswick Park offers uninterrupted views of London, and the park itself, with lush greenery along the length of the central lake and waterfall. Keeping these exceptional views was vital to the VTX owners. This workspace is about first impressions, not only for the members themselves but also for their visitors; the VTX team want their members to be proud of where they spend their time and work environment.

Natural light was an important factor and posed a challenge for a space that needs to be highly cellularised to perform its key function. We planned and studied the space to make sure light was dispersed evenly throughout. The space revolves around a central opened area, allowing easy access to the front of house team, private meeting rooms and social spaces which helps drive the feeling of community," says Dthree Studio.
Location: Chiswick Park – London, England
Date completed: 2020
Size: 14,000 square feet
Design: Dthree Studio