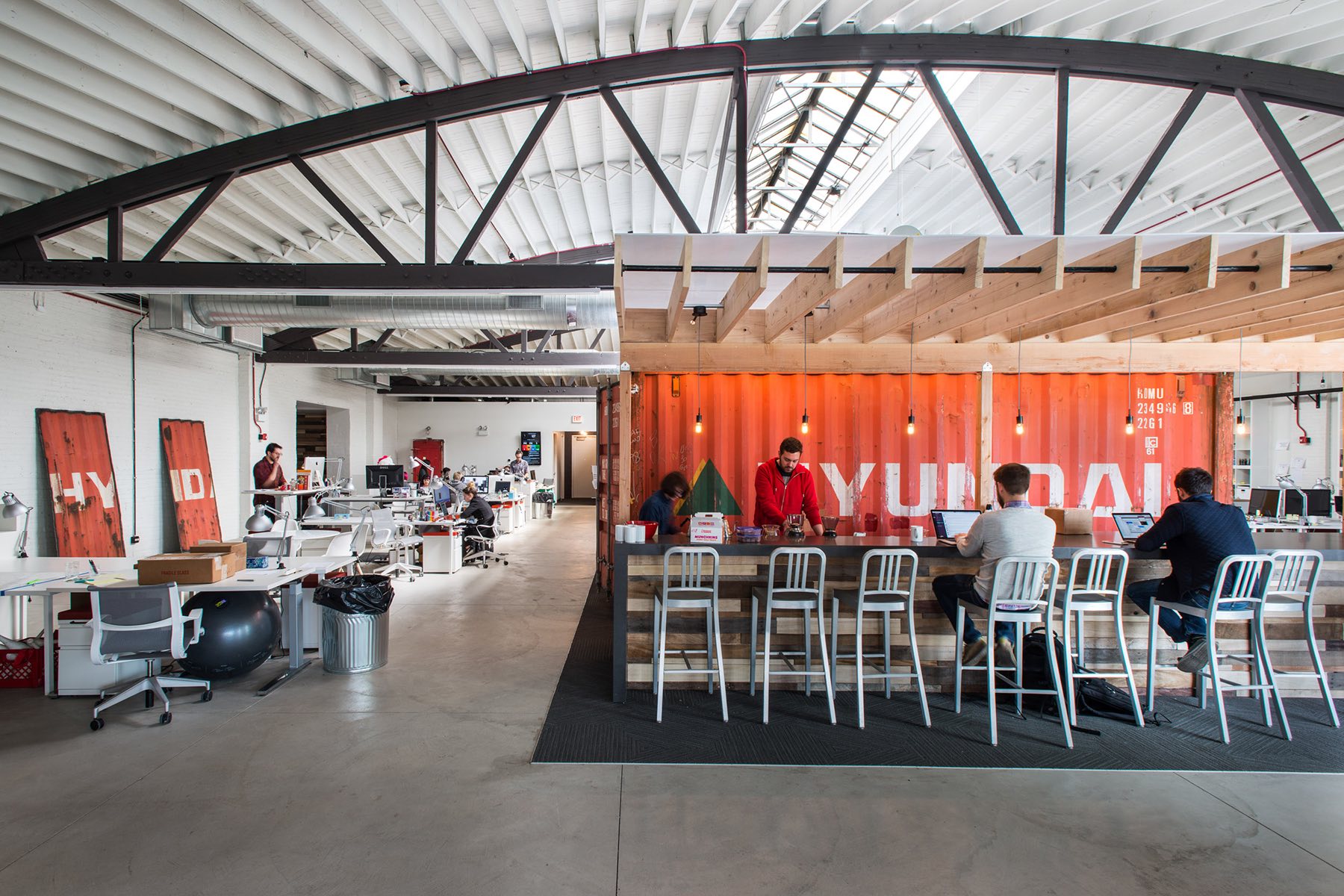 A Look Inside Cards Against Humanity's Chicago Office
Card game developer Cards Against Humanity hired architecture firm von Weise Associates to design their office in Chicago, Illinois.
"The social paradigm that makes this game so fun to play is also what drives the games' eight founders in their professional endeavors. The group sees social connections and the cross-pollination of ideas as a crucial aspect of a creative culture.

They envision the work-share office typology as an opportunity to bring together graphic designers, artists, photographers and writers into a creative co-working space that encourages collaboration. After years in a cramped storefront office, Cards Against Humanity renovated and moved to a 12,000 square foot warehouse along a busy industrial corridor in Chicago. A new space provided an opportunity to expand their involvement in the local design community and beyond," said von Weise Associates.