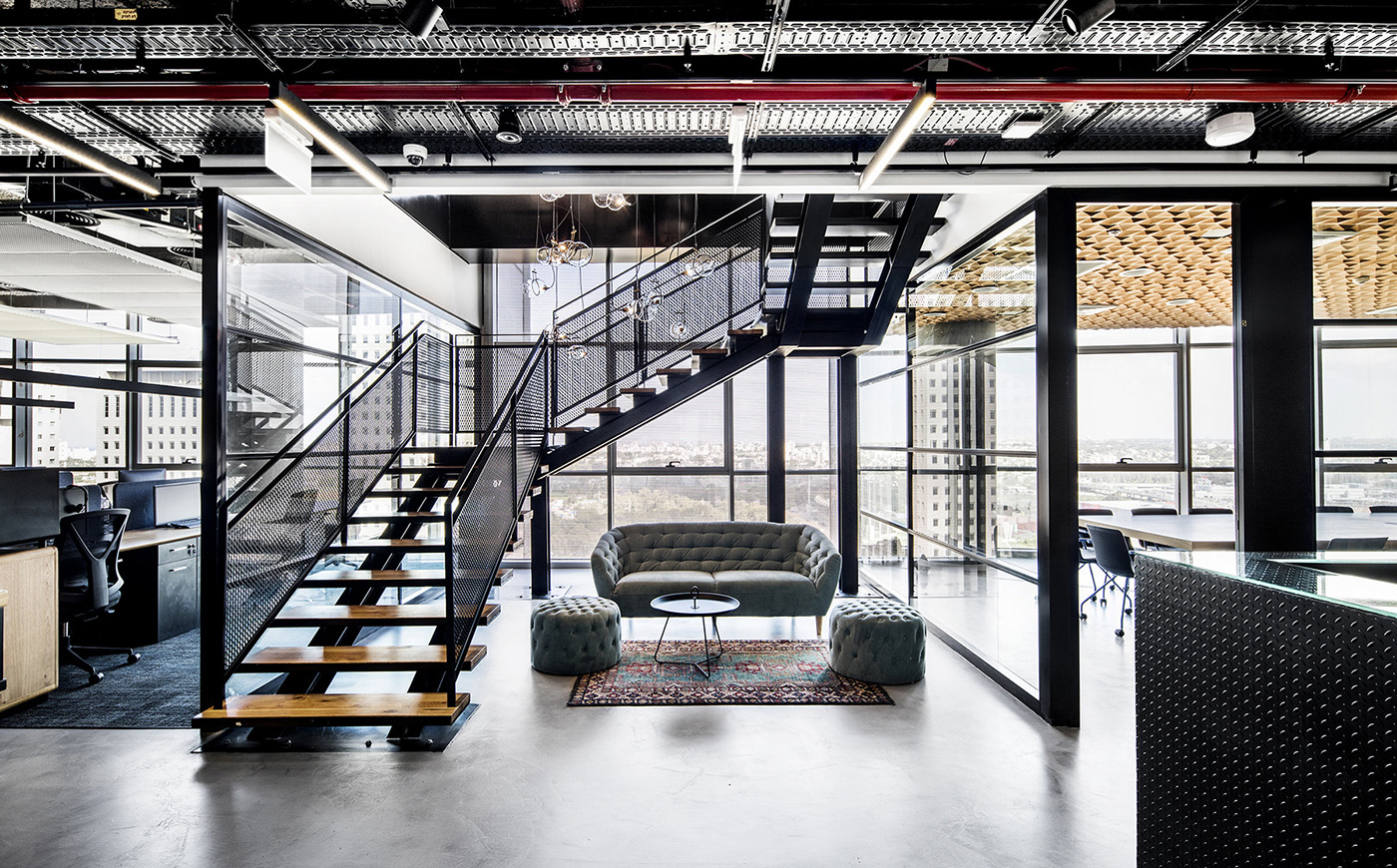 A Look Inside DataMap's Modern Tel Aviv Office
Engineering company DataMap recently hired architecture firm Roy David Studio to design their new office in Tel Aviv, Israel.
"The planning process was a challenging one in that the designers were required to plan a gallery floor with 4 separate staircases that could accommodate 4 different sub tenants. A task that required the intervention of a considerable number of professional elements to produce floors worthy of the work spaces of the designated company employees that would later populate them. Acoustical, structural, electromechanical and design aspects were required to work in perfect synergy to achieve the best result.

The designer chose an elegant line that preserves the qualities and values of the group – reflected in the dominant graphite color throughout the space. In addition, the studio team selected a bank of images from the world of mapping and urban planning, such as urban orthodontic grid and the use of topographic layers; These formed a conceptual basis for the design language.

In the main passage you can see a system of custom made lighting that simulate the grid of an urban city. This system aids in orientation in space, as it accompanies the central axis on each floor. In addition to the these, you can see lighting elements by artist Ohad Benit emulating the form of air bubbles that make their way up the center of the stairway leading to the second floor of the office.

Each floor contains a central open space layout that allows the employees to enjoys the magnificent view that these floors have to offer, while executives are locates in compact yet functional rooms around the core of the building. At the top of each line of workstations, in the open space is a custom end piece that acts as a buffer between the public corridor and private work stations, in order to maintain a quiet and appropriate work environment for the company's employees," says Roy David Studio.
Location: Tel Aviv, Israel
Date completed: 2018
Size: 21,527 square feet
Design: Roy David Studio
Photos: Itay Benit