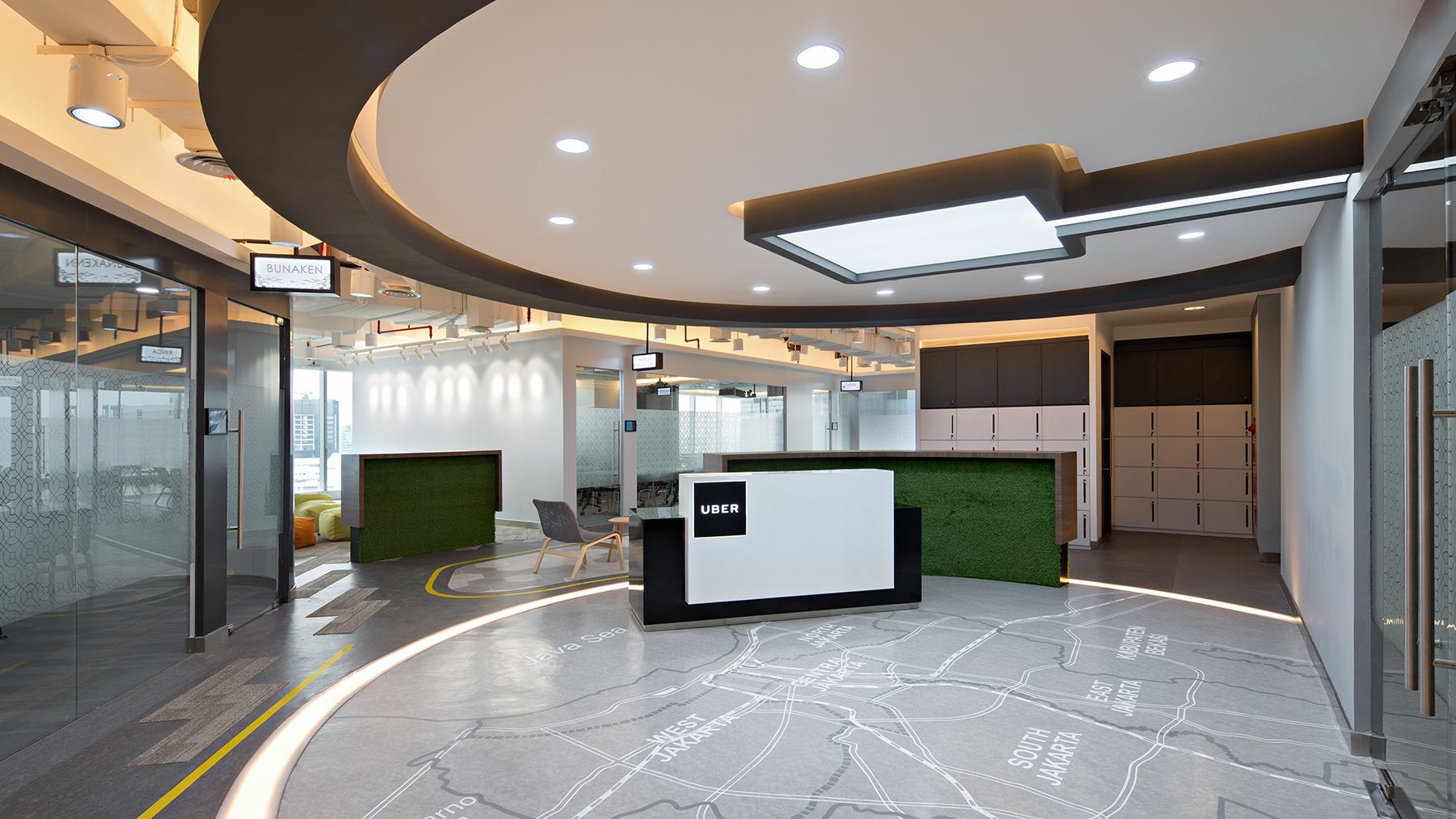 A Look Inside Uber's Modern Jakarta Office
Ridesharing company Uber hired interior design firm A.I Associates to design their new office in Jakarta, Indonesia.
"In line with the global trend of change and evolution in today's modern offices, UBER Jakarta's new office redefines its open-plan concept with innovative work zones complemented by Jakarta's map as a key accent feature. in order to create the ideal constellation of private and social spaces under one roof, AI Associates utilized a user-inclusive design approach to ensure work areas are conducive for both focused work as well as creative interaction between employees.

With a combination of ABW workspace system, the idea is to make every staff can work with flexibility, within the area as they wish to.
An existing acoustic ceiling, combined with an open ceiling concept, is intended to make the office looks more spacious and have boundaries between all function. Aside from that, this is also to distinguish between the working area and the area with the collaborative function. Each area has a different material usage for the flooring, making it easy for people to indicate all the area through the entire office.

A vibrant concept is also injected into the design by giving some striking color into some of the special places to stimulate all the staff there to work more effectively. Hence, the warm and natural element are given to enhance the cozy and comfortable feeling for the staff there," said A.I Associates.
Location: Jakarta, Indonesia
Date completed: December 2017
Size: 10,763 square feet
Design: A.I Associates