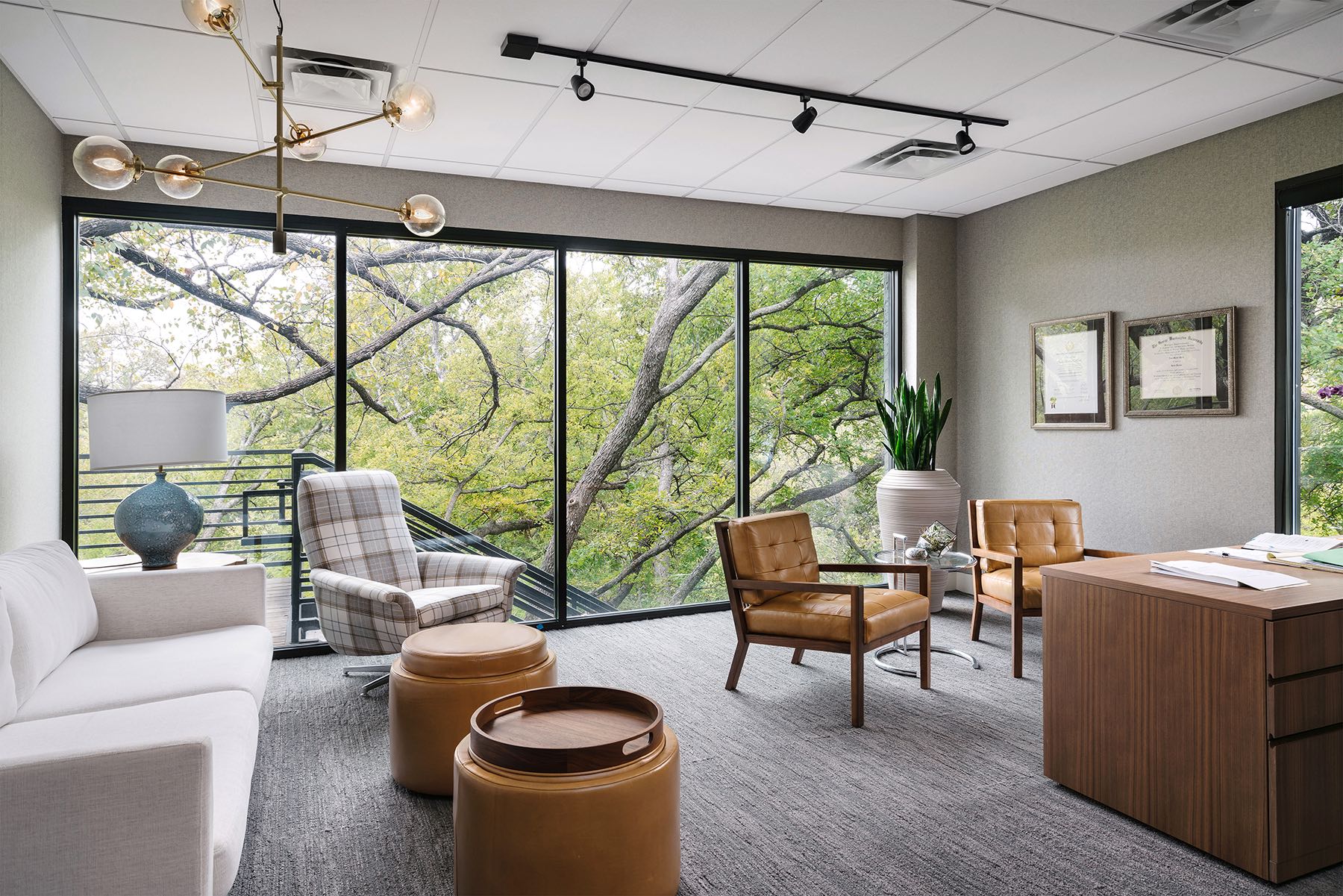 A Tour of Private Law Firm Offices in Austin
A team of designers from architecture firm Dick Clark + Associates recently designed a new office for private law firm in Austin, Texas.
"Through our client's desire to reinvision an antiquated office building along Shoal Creek, we were able to create a contemporary yet neighborhood-appropriate law office. The design utilized the simplicity of the building's mid-century form as the backdrop to a vibrant and dynamic design driven from the inside-out. The roof of the existing central courtyard was lifted up off of the building to create a light-filled entryway that highlights the owner's artwork and allows the central core of the building to receive even natural light.

The front corners of the building were wrapped in glass to create daylit conference rooms of differing sizes. Playing off of the new facade and program, steel planters of varying heights soften the building's transition to the street and create a natural visual foreground from both the entry and the interior. By opening the interior of the building to the exterior in strategic locations, this formerly opaque building was reintroduced to the neighborhood as a warm and inviting new neighbor," says Dick Clark + Associates.
Location: Austin, Texas
Date completed: 2018
Size: 7,390 square feet
Design: Dick Clark + Associates
Photos: Chase Daniel